4 New Building Technologies Being Used in Your Next Home
Posted by Rob Dekanski on Wednesday, February 19, 2020 at 5:46 AM
By Rob Dekanski / February 19, 2020
Comment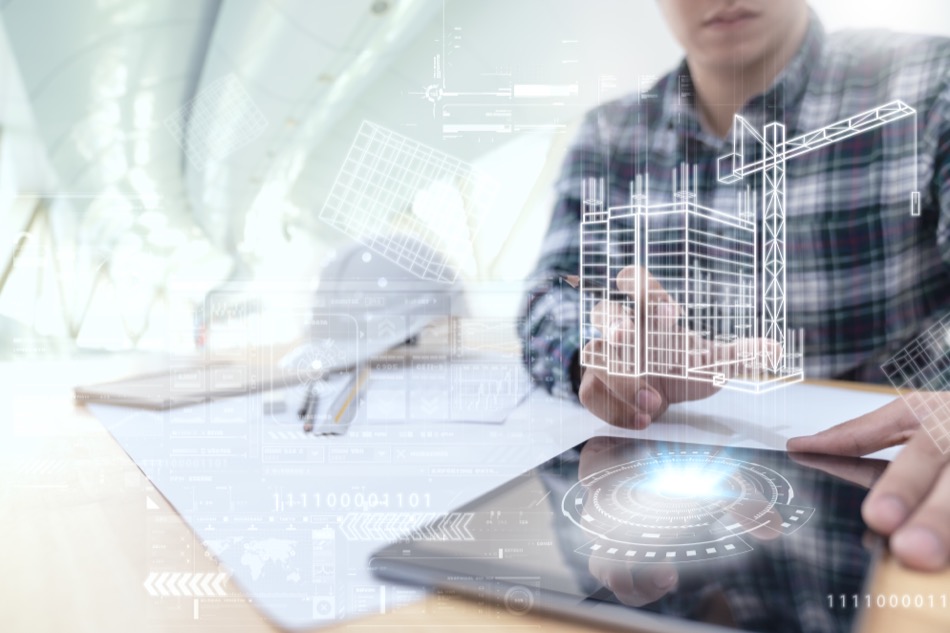 The technology used to build homes has been evolving since its conception, and it shows no sign of stopping any time soon. It's always a good thing for home buyers to know what sort of new technologies are being used in homes—especially if they're looking for a new construction home that may be using these new technologies. Here are some new building technologies that are becoming more prevalent in new homes.
Smart Technology
Many homeowners already have smart technology in their homes thanks to how widespread it's become in recent years. Smart thermostats and similar things can be purchased at many common department stores in the electronics section, and there are many different brands and models that fit nearly any budget. Some of the different popular types of smart home technology include:
Smart thermostats: thermostats that can be controlled using a smart device like a smartphone or computer, and some models even learn the homeowner's schedule and adjust automatically
Smart locks: door locks that simplify who can enter a home by restricting access to those who have a numeric code or whose fingerprints have been registered in the device
Smart lights: lights that can be controlled with a smart device, letting the homeowner turn them off and on from anywhere in the world
Smart doorbells: Doorbells that have a camera so the homeowner can see who is at their door and even speak with them via their smart device
While anyone can buy a smart device at the store, many homes are now being built around smart technology.
Self-Healing Concrete
It's completely natural for concrete to break over time. Whether due to slowly being worn down by normal weather or being broken through by stray tree roots, there are many causes for concrete to break. A new building technology that strives to fix this problem is self-healing concrete. Currently, there are multiple different types of self-healing concrete, and some even utilize bacteria that helps with the healing process. While this sort of concrete is still a new invention and not widely available, it is slowly beginning to be used in homes and other buildings. Innovative builders plan to use this sort of concrete on sidewalks, driveways, and other concrete constructs that are prone to breaking.
Solar-Thermal Cladding
Many homes already have solar panels, but solar-thermal cladding, also known as a solar-activated façade, are an innovative new technology that act as an alternative for solar panels. Solar-thermal cladding is added to the exterior of a home, and in addition to absorbing energy from sunlight, it also helps reflect heat. Reflecting extra heat helps keep the home cooler during the hot summers. When homes stay cooler, the homeowners don't have to rely on using the air conditioning to cool the home quite as much, leading to lowered energy bills.
3D Printing
3D printing has come far in recent years. It can be used to create anything from artwork to human organ replacements that can be surgically implanted into a patient, and it can even be used for homes. Builders can use 3D printing to print special pieces that would be extremely time-consuming or expensive to build by hand, and in some cases, it can even be used to create entire homes. 3D printing gives builders flexibility and freedom to try new materials and techniques that they wouldn't ordinarily try, which may be paving the way for the homes of the future.
Building technology has come a long way, and it still has a long way that it can go. These are just some of the different types of new technology finding its way into Bergen County homes.