New Jersey Economy: Major Industries, Biggest Employers & Business Opportunities [2023]
Posted by Rob Dekanski on Wednesday, January 25, 2023 at 9:36:02 AM
By Rob Dekanski / January 25, 2023
Comment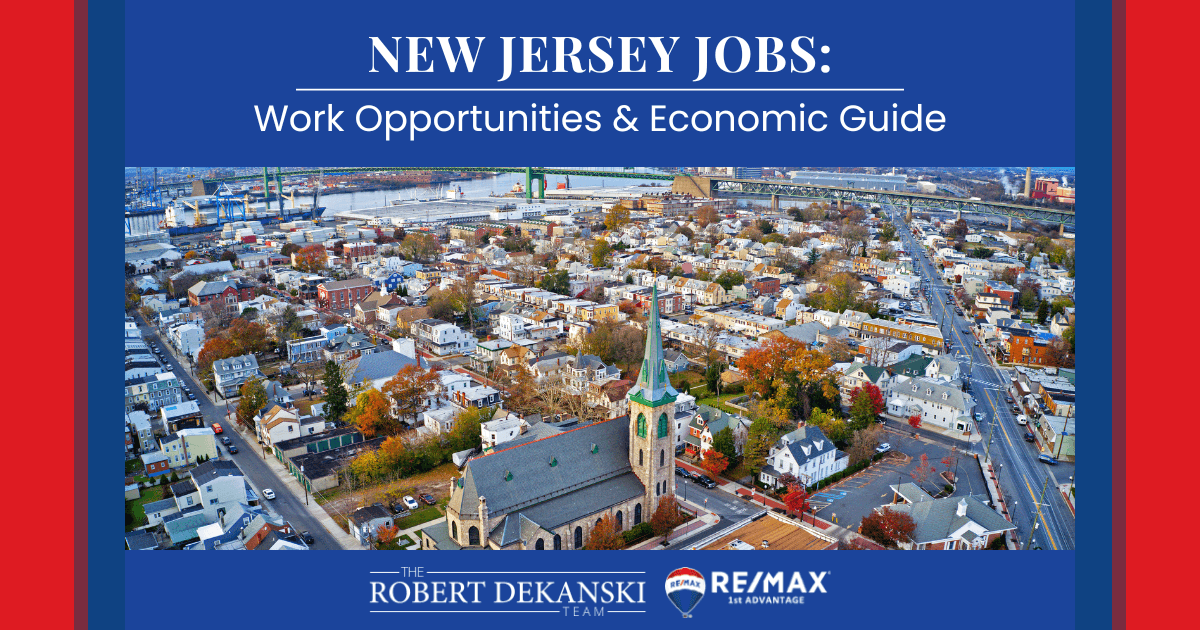 It's no secret that the local economic situation is often one of the most significant deciding factors when comparing prospective states for a future move.
If you're thinking of moving to New Jersey, there's good news: the state has a strong economy with a diverse and continuously growing workforce across many different industries. It's the 4th smallest state but has the 11th largest population in the United States, which means that the cost of living in New Jersey is generally higher than the national average. That being said, millions choose to live here because the quality of life and earning potential make it worthwhile.
Regardless of where you are in the research process, it's a great idea to understand New Jersey's economy. This can give you information about opportunities for employment or business ownership in your field, as well as a general overview of several other economic factors.
Top Employers in New Jersey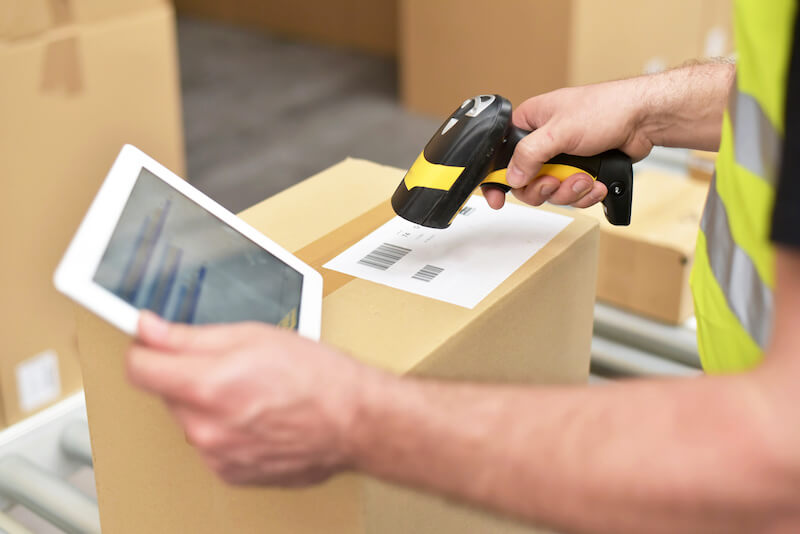 When looking at the top employers in New Jersey, you'll notice a varied mix of both industries and company sizes. This is likely due to several factors, including New Jersey's proximity to significant hubs like New York City and Philadelphia, regional hotspots like Atlantic City, and the large population.
Some of the major companies with headquarters in New Jersey include the Panasonic Corporation of North America in the city of Newark and Johnson & Johnson, headquartered in New Brunswick. Johnson & Johnson and Rutgers University are two of the biggest contributors to New Brunswick's economy.
Some of the largest in-state employers have a similar variety across different industries. For example, Amazon employs about 50,000 workers within New Jersey, nearly 5% of its total employee count worldwide. While employment in the warehouse and delivery side of Amazon is significant in New Jersey, there are also opportunities to work with Amazon Web Services for those with experience in the tech field.
Wakefern Food Corp., a major New Jersey employer headquartered in the city of Keasbey, is a cooperative group of supermarkets throughout the state. The co-op group consists of 50 individual companies, collectively operating more than 360 supermarkets across New Jersey. Around 40,000 employees work for Wakefern across New Jersey, with jobs dealing with computer services, insurance, advertising and marketing, merchandising, procurement, and more.
Walmart also employs about 24,000 people throughout the state. UPS employs roughly 20,000, while Johnson & Johnson employs 16,000. New Jersey's casino industry, based almost solely in Atlantic City, provides jobs for more than 15,000 people. The banking industry is also flourishing in the state, with Bank of America alone employing more than 11,000 people.
Nearly every industry is well-represented in New Jersey, and there's a little bit of everything regarding the state's job market.
Additional Large Companies in New Jersey
Cognizant
Conduent
Becton, Dickinson and Company
Merck
What to Know About Starting a Business in New Jersey
A strong economy, ideal location, and the third-fastest startup growth rate in the country make New Jersey an excellent place to start a business.
Opening your own business in New Jersey is similar to the process in most other states. Once you have your idea and business plan, the next step is to select your entity. A sole proprietorship is generally considered the easiest and most simple, but a corporation or LLC can provide more protection and several tax benefits. This is a subjective decision, so it's best to do your own research, which may involve meeting with a local professional. New Jersey also has several chapters of the US Small Business Administration (SBA) available as a free resource.
Once you figure these first few steps out, you can register your business name, receive an EIN (Employer Identification Number), open a business bank account, apply for necessary licenses, and work on growing your business.
The industry diversity in New Jersey makes it a great place to start a business, not to mention the proximity to New York City and Philadelphia, along with numerous metropolitan areas of New Jersey itself.
New Jersey Economy Facts and Figures
With a $569.5 billion GDP and a workforce of 5 million people—the 9th most in the United States—New Jersey is economically strong, and its economy covers many different sectors.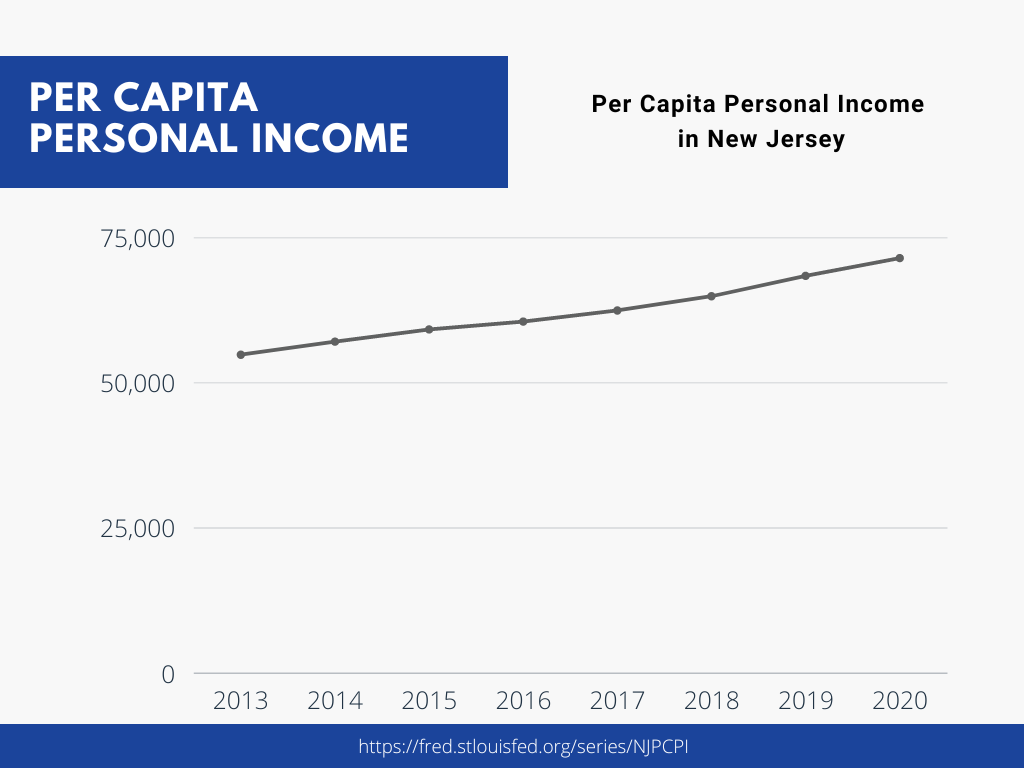 The drug, cosmetic, and toiletry wholesaling industry generated the most revenue in 2022, at $323 billion. Life insurance and annuities made $117.4 billion, automobile wholesaling earned $38.9 billion, and public schools made $35.1 billion. E-commerce rounds out the top five industries, with $35 billion earned in 2022.
In addition to top industries, here's a look at the state's top five sectors based on their 2022 GDP.
Real estate and rentals/leasing: $83.8 billion
Professional, scientific, and tech services: $49.96 billion
Manufacturing: $59.99 billion
Healthcare and social assistance: $48.14 billion
Wholesale trade: $45.25 billion
An additional eight sectors in the New Jersey economy had a GDP of more than $10 billion, and a few others generated more than $1 billion in 2022. New Jersey may be small physically, but it packs a sizeable economic punch, and plenty of money can be made here. There are currently more than 800,000 small businesses registered in New Jersey, so job seekers have plenty of options, and there is also still room for those who wish to start their own businesses.
One of the major benefits of New Jersey's location is that even if you can't find the job or business opportunity you're looking for, you'll be able to find it just across the state line in New York, Pennsylvania or Delaware. The proximity to several states and easy commute options make New Jersey attractive to many people.
New Jersey's Top Industries
Here's a closer look at some of the top industries and sectors in New Jersey and some insight into why they dominate in the Garden State.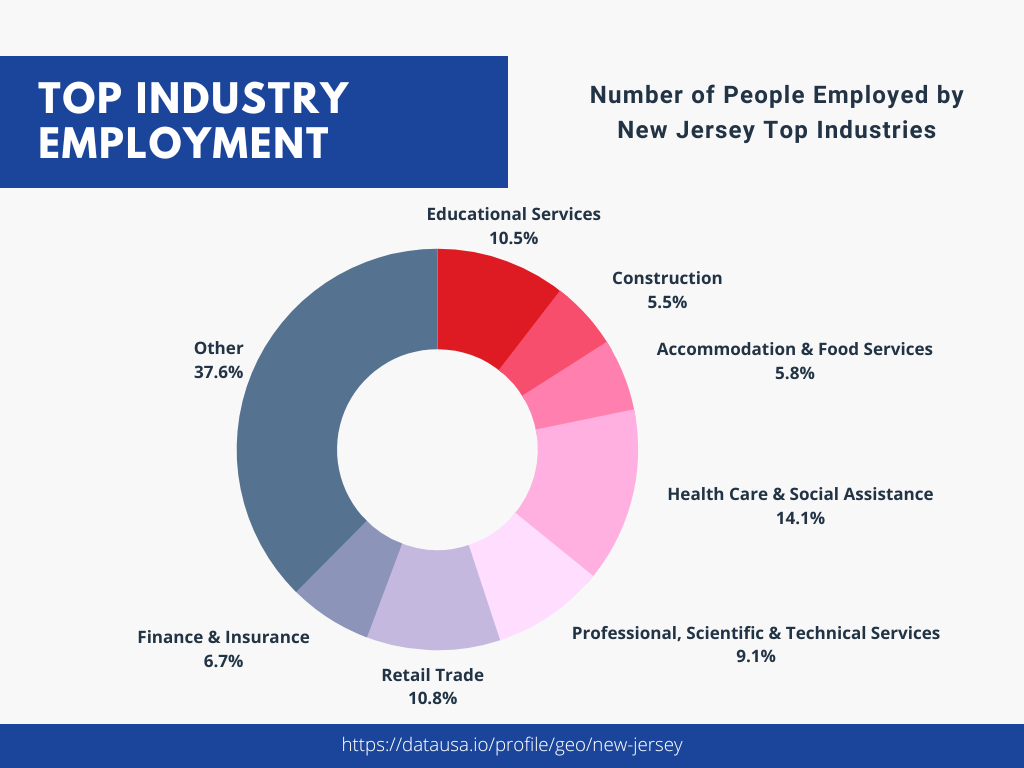 It should come as no surprise to see real estate at the top of the list regarding GDP in the state. With the large population and highly developed nature of New Jersey, there are many renters throughout the state for both commercial and residential properties like condos and townhomes.
The professional, scientific, and tech services category being in second place may not be surprising. Still, most people don't know that the highest concentration of scientists and engineers in the entire world is right here in New Jersey!
This, alongside the state's universities and research institutions, makes New Jersey a staple in the pharmaceutical industry. It also has the second-highest concentration of IT and communications workers in the country, creating a strong science and technology sector in the state.
The physical location is one of the main things that makes manufacturing important in New Jersey. The New York/New Jersey seaport is the busiest on the East Coast and the third most active in the United States. JFK Airport in New York City is the 12th busiest cargo airport in the country, and New Jersey's Newark International Airport is the 14th. Newark's public transportation system makes accessing the airport relatively simple for area residents.
You can also reach some of the largest metropolitan cities on the East Coast within a few hours of driving from New Jersey. Having New York, Philadelphia, Washington, D.C., Baltimore, Boston, Cleveland, and Richmond within a day's drive makes New Jersey an incredibly convenient location.
Top Industries in New Jersey
Educational services
Construction
Accommodation & Food Services
Health Care & Social Assistance
Professional, Scientific & Technical Services
Retail Trade
Finance & Insurance
New Jersey's Economic Might
Of course, there are many other things to consider beyond a state's economy when deciding where to live. While New Jersey's economy is robust, it's far from the only reason to relocate.
If location is what you're after, New Jersey is hard to beat, with a true variety of cities, beaches, mountains, rural areas, lakes, and more within a few hours' drive. The state's friendliness to small businesses is another plus, and the presence of virtually all popular American architectural styles in New Jersey keeps things varied and interesting.
There is a little bit of everything, for everyone, in New Jersey, and a booming economy is just another reason why the Garden State is a great place to live.
If you're excited by the opportunities in New Jersey, contact The Dekanski Home Selling Team of RE/MAX 1st Advantage with New Jersey Real Estate Network at (800) 691-0485 to get in touch with our experienced team of real estate agents and discover the perfect New Jersey home for you today.
Read Our Economy Guides For Each City Below