Celebrate the Seasons in Newark: A Guide to Events in NJ
Posted by Rob Dekanski on Friday, April 22, 2022 at 7:30 AM
By Rob Dekanski / April 22, 2022
Comment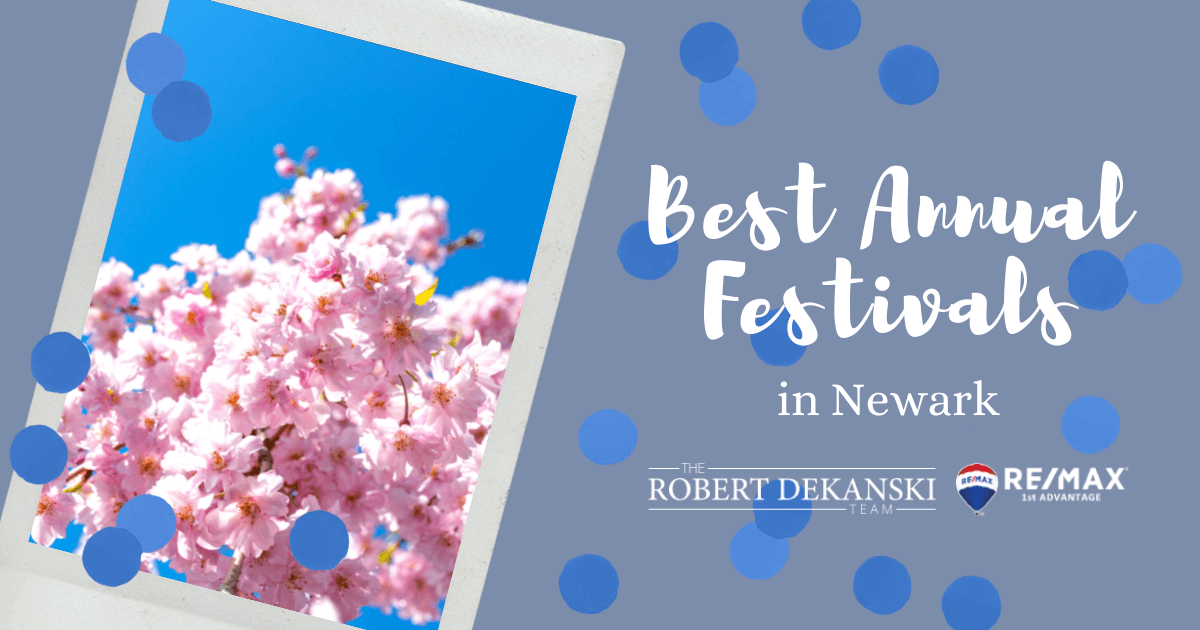 Just west of exciting New York City sits the festival-loving city of Newark, New Jersey. As the largest city by population in the state, it can easily hold its own when it comes to entertainment and fun. All year long, there are plenty of annual festivals and events that highlight the beauty and talent in the region and beyond. Read on to discover some of Newark's most popular annual festivals.
Spring Into These Fun Festivals
Leap into the beauty and warmth of spring in Newark! Here the blooms of cherry trees are celebrated, while the Rutger's Day celebration reaches out to the community with Culture Con, a Jazz Festival, and many special programs. Here are some of the best Newark springtime festivals.
Bloomfest: Showcasing Newark's Amazing Cherry Trees
Every year during mid-April, the Bloomfest Cherry Blossom Festival brings people in droves to Essex County Branch Brook Park to see the impressive blossoming groves of 5,000+ trees. This is the largest collection of such trees in one location in the nation.
Awash in pink, the park sees around 7,000 visitors over the course of the day. Attendees are treated to Japanese cultural demonstrations, special activities, and live stage performances. There's excellent food and a crafting marketplace to explore. A week or two before the fest, there's a 10K fun run & walk as well as a bike race.
Experience School Spirit at the Rutgers Day Festival
The multi-event Rutgers Day Festival takes place the last week of April, and admission to all activities is free. Hosted by Rutgers University as an outreach and open house for the community, educators bring about opportunities to pursue higher education. Informational events kick off at 10 a.m. at the Norman Samuels Plaza, where visitors can enjoy:
Demonstrations and exhibits
Programming tents and tables
Hands-on activities and games
Food vendors on New Street Plaza
Live performances
Giveaways
Fun gets started early and runs all day from 9 a.m. to 8 p.m. with the Newark Culture Con at Express Newark. Attendees can play tabletop games and enjoy workshops on printmaking, design, and game development. Take a spin at the green screen cosplay zone or spend time listening to panelists and live music.
The International Jazz Day Festival at Express Newark takes place from noon to 5 p.m. at Express Newark. This event features jazz artists ranging from student bands and performance groups to internationally-known guest stars.
Sizzling Summer Festivals in Newark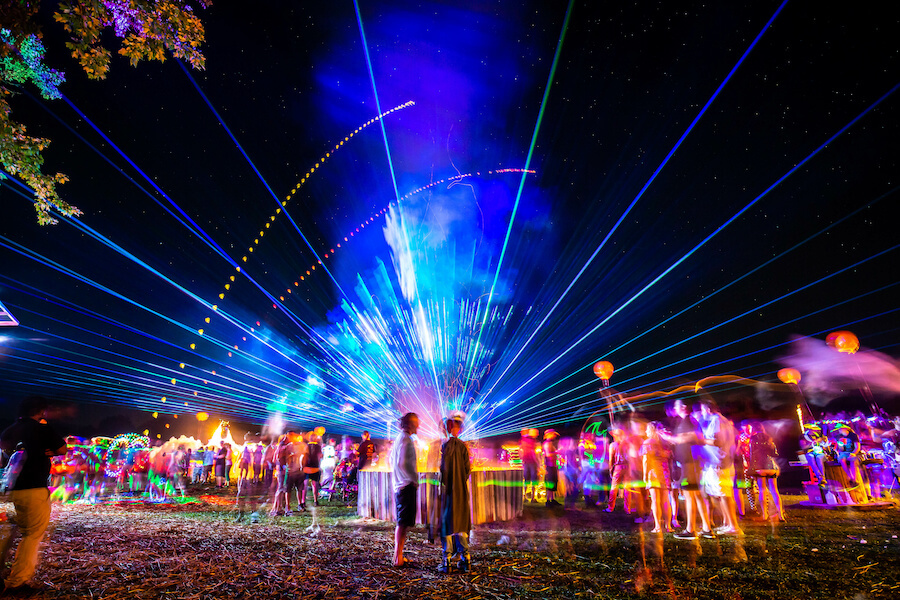 When the heat of summer takes over Newark, there are a few hot festivals ready to compete with the weather. Locals and visitors have options for checking out music festivals, viewing cultural movies in the park, and openly embracing the cultural essence of Portugal at these summer events.
Let Loose at the Lincoln Park Music Festival
The Lincoln Park Music Festival is a three-day outdoor event that livens up the city of Newark every July. Several intergenerational music groups represent various cultures, styles, and genres, ranging from gospel and R&B to hip-hop. There are also engaging things to do for those interested in film and digital media. While it was once the city's best-kept secret, the Lincoln Park Music Festival has grown to become one of the largest free outdoor music fests in the region. More than 60,000 people visit the festival each year, and there are vendors of all kinds.
Lincoln Park Coast Cultural District, Inc. also runs Lincoln Park Music Speaks in the lead-up to the festival. This program includes everything from music and literature to live performance and outdoor installations, as well as lecture series and one-on-one "talk backs" to help promote cultural appreciation for the arts. Don't miss this artistic extravaganza!
Watch New Talent at the Newark Museum of Art Black Film Festival
Formerly known as the Newark Back Film Festival, this 1974 innovation is now dubbed the Newark Museum of Art Black Film Festival and has earned the title of the longest-running black film fest in the U.S. In addition to showcasing films, this is also an opportunity to get involved in a public forum for writers, producers, actors, and film buffs who enjoy African and African American cinema.
There's plenty of time to catch all the films across the three months of summer. These cinematic offerings reflect the black experience in the country from the past to the present day. Both short and long narratives are on the itinerary, and the entire schedule can be viewed on the Newark Museum of Art's website.
Party it Up at Portugal Day
Portugal Day in mid-June was established to commemorate the estimated death of the great poet Luís de Camões. His epic poem "Os Lusíadas," published in 1572, tells of the Portuguese explorer Vasco de Gama's discovery of a sea route to India. Such explorers would ultimately open up routes to Africa, South America, and the Pacific, and this amazing festival honors these achievements and the culture of Portugal.
An estimated 300,000 people come out to celebrate Portugal Day in Newark's Ironbound neighborhood. International dance and music performances take place across numerous stages, and there are meet-and-greets and short lessons that attendees can participate in. The food also doles up the flavors of Portuguese classics like BBQ chicken, sausages, chouriço, and grilled sardines that complement a glass of sangria.
Listen to the Sounds of the City at NJPAC
From mid-July to the end of August, Newark welcomes various musical acts with a free concert series known as the Horizon Foundation Sounds of the City Festival. Attendees gather to meet, mingle, and dance the nights away amid this festival-like party. Everyone is welcome, but pets are not allowed inside the festival zone. There are plenty of vendors selling food and drinks, as well as crafters and purveyors offering band-related merchandise.
Get moving to regional and international musical acts who keep attendees delighted with genres ranging from reggae and world music to pop and classical compilations. The lineup changes every year, and the complete schedule is released as acts confirm, so check regularly to prevent missing out on the best shows.
Festivals in Fall Note the Change of Season in Newark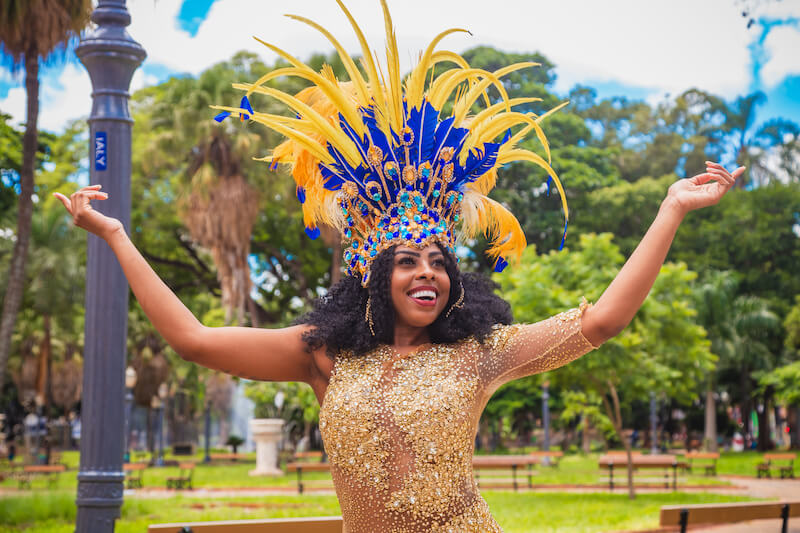 Once the heat of summer subsides, locals are eager to get out and about and attend cool festivals throughout the community. Get outdoors at these fall festivals in Newark to join in on the fun.
Celebrate the Brazilian Day Festival
Come and celebrate the sights, sounds, and flavorful music and food of Brazil with 300,000 others in mid-September at the Brazilian Day Festival in Newark. Honoring the month of Brazilian Independence, this festival is a place to share stories, explore history, and even learn a traditional dance step or two.
The tap of snare drums and tambourines abound at this massive street festival, and there's something here to experience for everyone—it's like a crash course in Portuguese and Brazilian culture. There are many achievements globally to celebrate, and there are food and craft vendors all along Ferry Street at this free event, where one can take a bit of Brazil home with them.
Newark Arts Festival: Showcasing Creativity
For more than two decades, art lovers and aspiring creators of all kinds of artistic efforts have taken pleasure in the vibrant Newark Arts Festival each September. This festival takes place over four days as more than 40 venues come together for the largest celebration of visual and performing arts in New Jersey.
Poets, painters, sculptors, dancers, and theater actors are invited to present their works. The Newark Arts Festival has been dubbed twice as a favorite by Jersey Arts and other publications. Want to participate? Apply through the museum and place a submission for consideration.
Winter Festivals in Newark Warm Things Up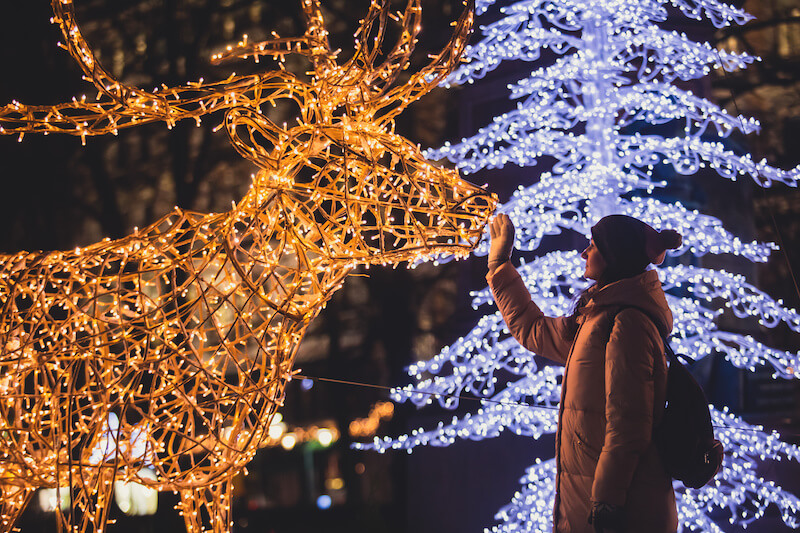 When the temperatures get chilly, there's only one thing better than a warm beverage and a comforting fire—a winter festival! Thrill-seekers looking for fun things to do around town can revel in these community events that truly welcome the holiday season.
Festival of Lights: A Celebration of the Holidays in Newark
The first week of December sees the downtown streets of Newark come to life with the annual Festival of Lights. The event starts in the Newark Museum, where several galleries are filled with pieces representing how the holidays are celebrated worldwide. There's a special season of lights show in the planetarium and dance performances in the auditorium.
Attendees can take photos inside the human-sized snow globe, eat holiday goodies, and pick up seasonal decor and crafts. Younger visitors flock to the welcome center to make their own magic snowman crafts and check out the tea light activity zone. Outdoors, there are handbell ringers, carolers, an iceless skating rink, and, of course, the annual lighting of more bulbs than can be counted. Register early, as this is a popular event.
Make Sure to Attend the Tree Lighting Downtown
The Newark Downtown District Annual Holiday Tree Lighting (NDD) gets locals and visitors geared up for the arrival of the holidays by setting the massive 50-foot tree in the middle of the downtown district aglow. The streets are adorned with lighting throughout, wrapped around buildings, signposts, and railings. As an attraction, it also lets shoppers stay out late to buy those last-minute gifts after work or school.
This event takes place just after Thanksgiving Day during the first week of December, and the city becomes a winter wonderland. Santa makes an appearance along with Victorian carolers and a live DJ. There are treats, hot chocolate, and numerous carnival games that delight guests of all ages. Attendance is completely free, but bring cash to buy goodies to take home.
Feel Festive Throughout the Seasons in Newark, New Jersey
From culture and heritage and artistic endeavors, there are plenty of annual gatherings that bring the Newark community together all year long. The city hosts an array of traditional and eclectic festivals that showcase the best of the best that New Jersey has to offer. Don't let the seasons pass by without attending these top festivals in Newark. Mark those calendars, and remember, most of these events are entirely free and open to the public. Visiting when there isn't a festival on? There's still plenty of things to do in Newark. Explore Newark's most popular attractions, get out on the water, or have fun discovering quirky facts about the Gateway City.
If you're looking for the right place to live in Newark, contact The Dekanski Home Selling Team of RE/MAX 1st Advantage with New Jersey Real Estate Network at (800) 691-0485 to get in touch with a Newark real estate agent who can help you find your ideal Newark home today.
Read Our Festival Guides For Each City Below