Back to School! Old Bridge Township Public & Private Schools Guide
Posted by Rob Dekanski on Tuesday, March 14, 2023 at 11:24:04 AM
By Rob Dekanski / March 14, 2023
Comment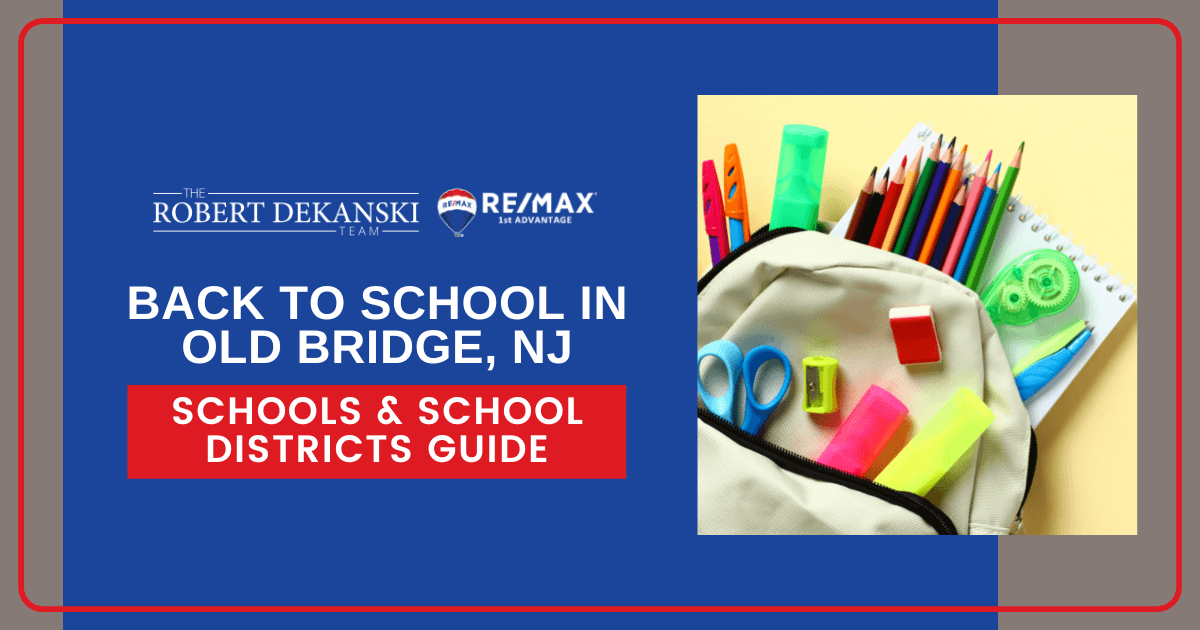 Many educational opportunities are available to students in Old Bridge, New Jersey, from local elementary schools to the nearby high school. With curriculums tailored to student interests and needs and interactive learning strategies, choosing which school or district is best for your student can seem challenging. This guide on Old Bridge's schools and school districts provides all the information you need to decide where your student will pursue their education.
Old Bridge Township Public Schools
The Old Bridge Township Public Schools (OBTPS) is the district that administers all the public schools here. There are 14 public schools, including 11 elementary schools (grades K–5), two middle schools (grades 6–8), and a single public high school (grades 9–12). The elementary schools are as follows:
Alan B. Shepard Elementary
James A. McDivitt Elementary
Leroy Gordon Cooper Elementary
Madison Park Elementary
Memorial Elementary
M. Scott Carpenter Elementary
Raymond E. Voorhees Elementary
Southwood Elementary
Virgil I. Grissom Elementary
Walter M. Schirra Elementary
William A. Miller Elementary
Most of these schools are located between the Browntown neighborhood and Duhernal Lake on the western edge of Old Bridge.
Jonas Salk Middle School and Carl Sandburg Middle School are the two middle schools. Old Bridge High School is the only high school in the township. Parents must search their street name to find the school their neighborhood is zoned for.
An online pre-registration and specific requirements are required to register a child for school. However, registering does not guarantee placement in a particular school—a child may be placed in a different one based on enrollment levels.
Old Bridge Township maintains a student-to-teacher ratio of 14 to 1. Specific courses offered at Old Bridge High School allow students to receive college credits or earn an Associate's Degree from Middlesex College. This coursework is taught on the Old Bridge High School campus, which counts toward their high school diploma and college.
Old Bridge Township Private Schools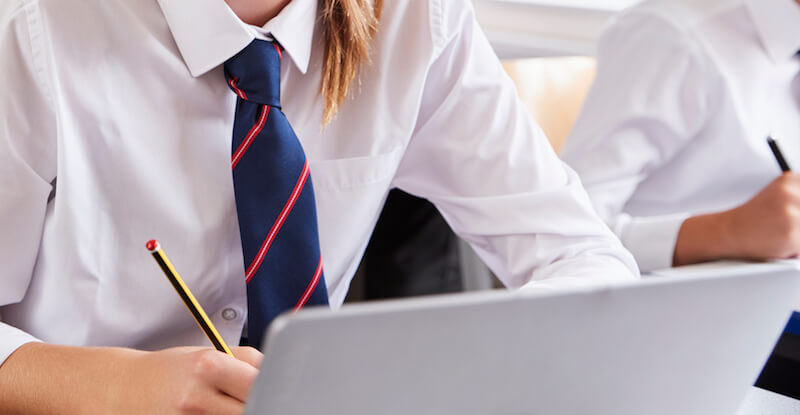 There are several private schools in and around Old Bridge. St. Thomas the Apostle School is a Pre-K through 8 private school on the western side of Old Bridge, serving approximately 450 students with an 18 to 1 student-to-teacher ratio. In addition to rigorous academics, St. Thomas offers a Fine Arts program that includes Broadway-Bound Kids. Athletics includes basketball, cheer, and track.
St. Ambrose School has a student body of about 180 Pre-K–8 students with a 12 to 1 student-to-teacher ratio, allowing for more individualized instruction. Extracurricular programs include Model UN, Coding Club, Student Body, YouTube Club, and Choir. Student athletes can participate in soccer, track, cheer squad, and basketball.
Calvary Christian School is a private school tucked away in the Browntown neighborhood. This private K–12 school serves approximately 300 students each year. High school students can take electives in various Music, Art, Practical Arts, and Business. Athletics at Calvary Christian School begin in third grade and continue through high school, when they can choose from 12 varsity sports teams.
Matawan Montessori School serves students between the ages of one and six. This private preschool teaches Practical Life, Language, Math, and Culture, among other subjects.
Colleges & Universities Near Old Bridge
Many colleges and universities are available in New Jersey and New York City. As mentioned earlier, Middlesex College offers a dual program with Old Bridge High School. This community college is about 20 minutes north of Old Bridge in the township of Edison and provides more than 100 degree and certificate programs. It has a student body of approximately 13,000 students each year.
Princeton University is about a 40-minute drive west of downtown Old Bridge. It was first founded in 1746 as the College of New Jersey before being renamed in 1896. This private university serves a student body of approximately 8,500 students in its undergraduate, post-graduate, and doctoral programs. Students can choose between two bachelor's programs at Princeton: a Bachelor of Arts or a Bachelor of Science in Engineering.
Monmouth University is about a 30-minute commute to the southeast of Old Bridge. This private university serves more than 4,500 undergraduates and more than 1,500 post-graduates. Monmouth offers schools in Humanities and Social Sciences, Education, Business, Science, Nursing, and Health Studies, among others. The school has two dozen Division 1 sports teams and a 12 to 1 student-to-teacher ratio.
Rutgers-New Brunswick is along the banks of the Raritan River in New Brunswick, about a 20- to 25-minute commute to the school from downtown Old Bridge. Rutgers is New Jersey's public research university, and New Brunswick is one of three regional schools in its network. This branch has more than 36,000 undergraduate and 14,000 post-graduate students. Rutgers-New Brunswick has five campuses, each with a separate student center, library, dorms, and other facilities. The school offers an impressive array of more than 120 undergraduate degrees and is known as the Birthplace of College Football in America.
Discover Educational Opportunities in Old Bridge
Old Bridge provides several public and private schools for students in the area. The township is also right between several nearby colleges and universities, offering academic opportunities for students of all ages.
Read Our School Guides For Each City Below