Perth Amboy Economy: Top Industries, Biggest Employers, & Business Opportunities
Posted by Rob Dekanski on Thursday, April 1, 2021 at 3:09 PM
By Rob Dekanski / April 1, 2021
Comment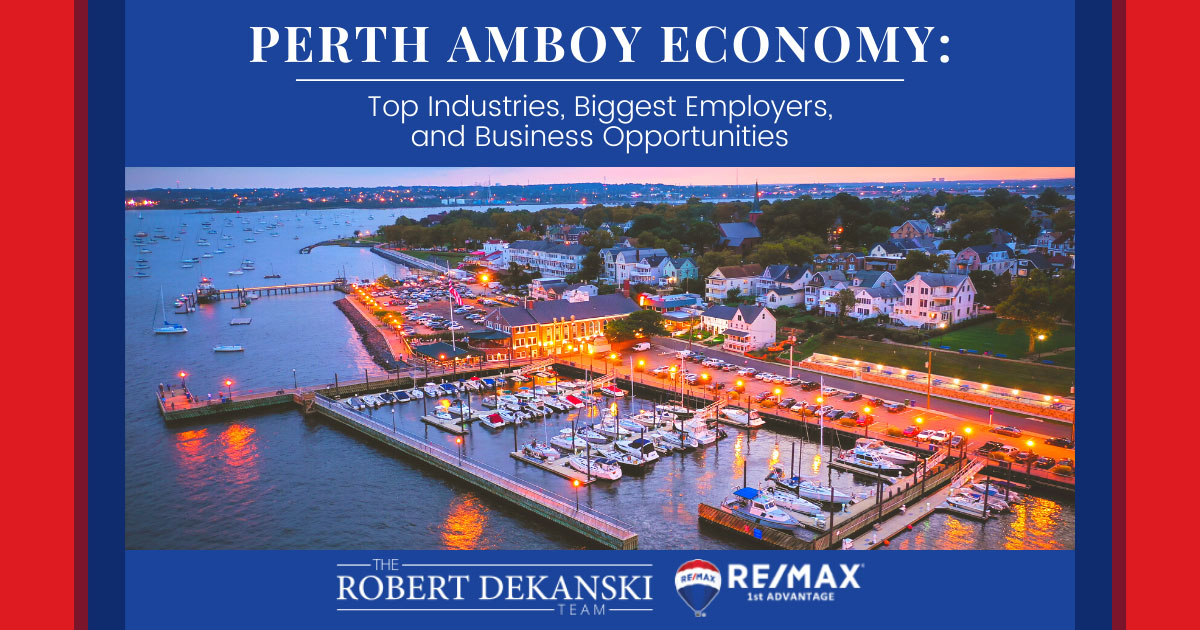 Perth Amboy, New Jersey, is a small but growing community. Also known as the "City by the Bay," it sits next to the Raritan Bay between New York and New Jersey. The 1990 Census indicated a population of nearly 42,000. Twenty years later, the 2010 Census found almost 51,000 residents. Much of the growth was due to redevelopment efforts from the 1990s.
While it is clear that many new residents find a home in Perth Amboy, understanding whether a community is the right fit is a necessary part of the research into a potential home. Specifically, understanding a prospective community's economic layout can provide insight into the experience as a potential resident. The following information should be considered before deciding to relocate to Perth Amboy.
Perth Amboy Industries
Like many communities within the population footprint of New York City, Perth Amboy has a wider mix of opportunities than one might otherwise find in a city of the same size. Just over 16 percent of Perth Amboy's residents work in transportation. Around 12 percent of the city's population works in retail, with a similar number thriving in manufacturing. Coming in at a percentage point lower at 11 percent, healthcare workers make a living providing care to fellow residents. Staff providing administrative services comprise 7.6 percent of Perth Amboy's population.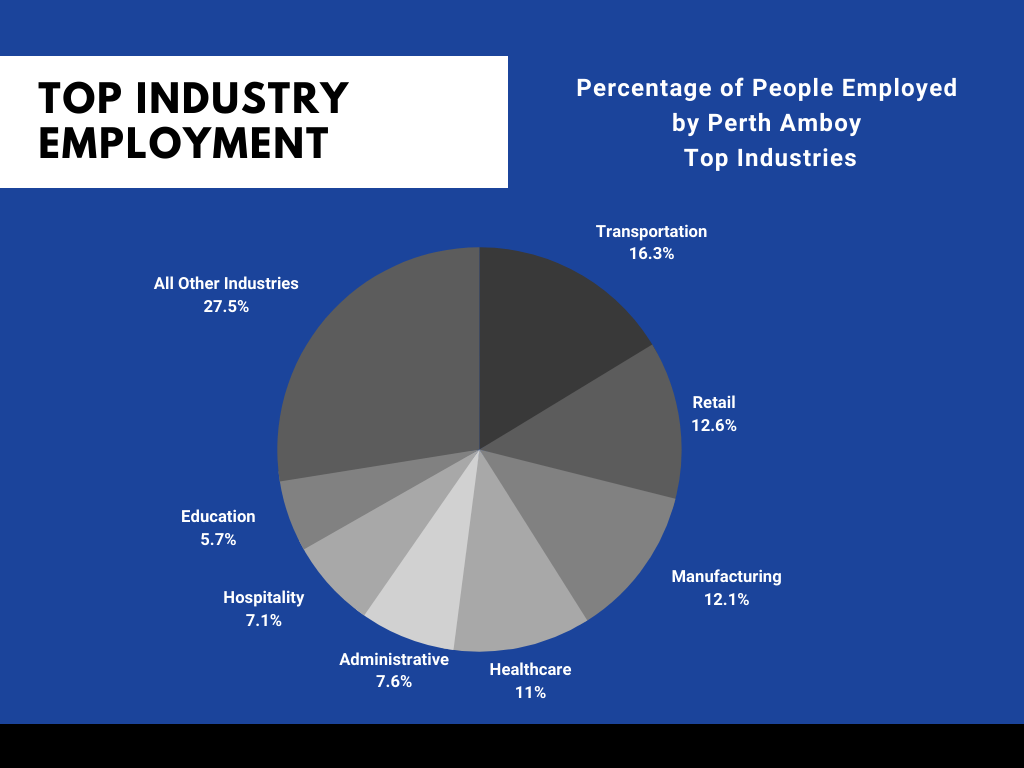 The annual median income for all workers in the community is $34,800. Except for manufacturing workers, the most popular industries have median incomes lower than the total median. Transportation workers have a median income of $31,900. Retail workers make slightly less at $31,400 each year. Manufacturing personnel is the highest paid of the top five job categories by industry at $35,400. Healthcare workers earn slightly less than the total median at $34,600. The highest-paid workers overall are within the professional industry at $70,400.
Top Industries in Perth Amboy
Transportation
Retail
Manufacturing
Healthcare
Administrative
Hospitality
Education
Top Employers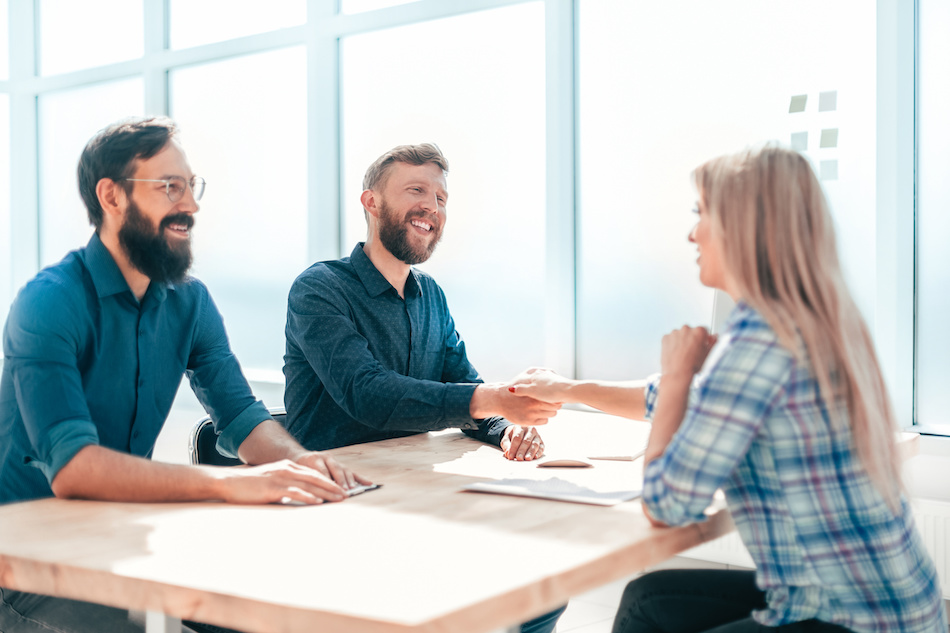 Middlesex County, New Jersey, has several large employers that provide employment careers for various residents. Rutgers University-New Brunswick has more than 9,000 people employed within the community. Established in 1766, Rutgers educates more than 50,000 students each year, most of whom live in the surrounding areas. The New Brunswick campus provides more than 19 separate academic schools at the undergraduate, graduate, and professional levels.
With more than 5,000 employees, the Robert Wood Johnson University Hospital has almost 1,000 beds. It is part of the RWJBarnabas Health network and includes a Level 1 trauma center and helipad. The third-largest employer is the pharmaceutical company Bristol-Myers Squibb. The group has more than 30,000 employees total, but just over 10 percent of those work at the Middlesex County location. The company specializes in providing drug and biological treatments for various conditions, including cancer, arthritis, and diabetes.
Wakefern Food Corporation is the largest supermarket retailers' cooperative in the country and one of the largest private employers in New Jersey. With more than 3,500 employees in Middlesex County, Wakefern supplies products for several supermarket chains. They also centralize support functions such as insurance, advertising, purchasing, and computer services for stores that are part of the cooperative.
Rounding out the top five employers within the county is Merrill Lynch, a financial services giant providing worldwide investment management and part of the Bank of America parent company. Merrill Lynch offers more than 15,000 financial advisors as of 2010, with revenues over 13 billion in 2012. They have just under 3,200 employees within Middlesex County.
Novo Nordisk is another pharmaceutical giant. Although they have just over 3,000 employees in the county, the company has more than 43,000 throughout the world. Novo Nordisk has been named one of the top 100 companies to work for by Fortune.
Rounding out the top ten largest employers is Johnson & Johnson, Prudential Insurance, Silverline Building Products, and St. Peter's University Hospital.
Large Companies in Perth Amboy
Johnson & Johnson
Prudential Insurance
Silverline Building Products
St. Peter's University Hospital
Robert Wood Johnson University Hospital
Bristol-Myers Squibb
Rutgers University-New Brunswick
Wakefern Food Corporation
Merrill Lynch
Information via Website.com
Perth Amboy Economy Facts and Figures
Perth Amboy has a colorful economic picture. The city's unemployment rate is 5.9 percent, two percentage points higher than the national number of 3.7 percent. Future job growth is expected to match 23.2 percent, however, providing opportunities for current and future residents.
Both sales and income taxes are slightly higher than the national average of 6.6 percent and 5.5 percent, respectively. The national sales tax average is 6.2 percent, while the national income tax average is 4.6 percent. The community's average household income is just under $51,000, which is about $7,000 lower than the national average.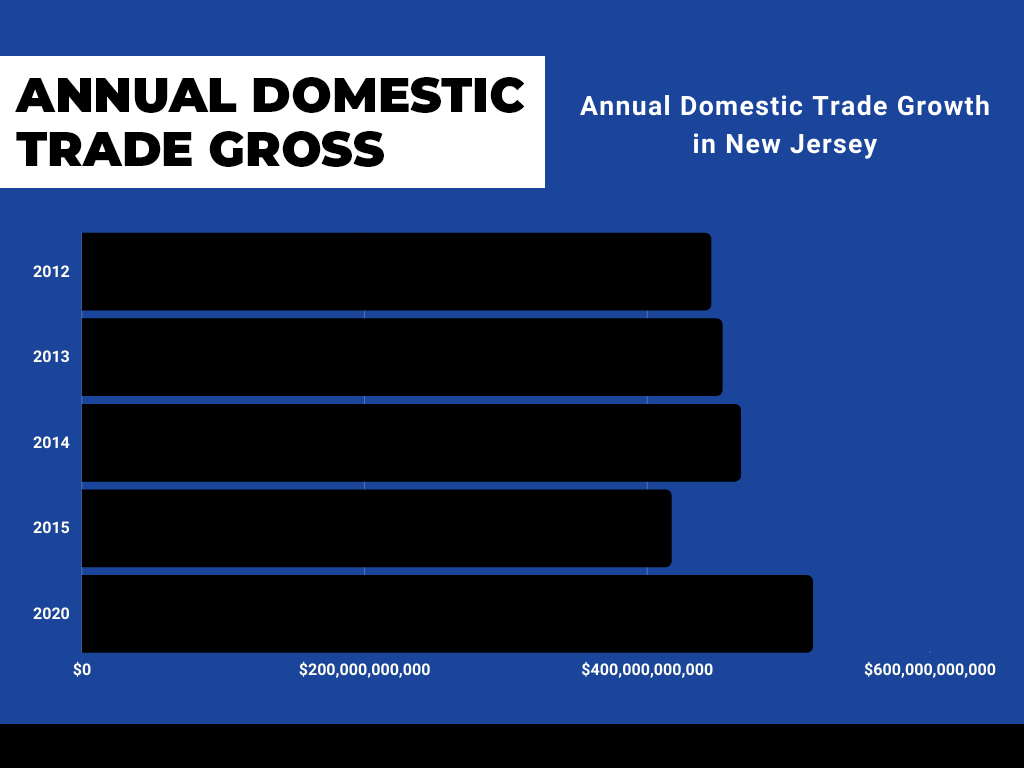 Middlesex County has an estimated current population of 825,062, a growth of over 15,000 people since 2010. The second-largest county in the state, it is home to many medical and educational institutions. World-famous Rutgers University has several large campuses in New Brunswick, including Rutgers Biomedical and Health Sciences. Princeton University also has a campus in Plainsboro. Additionally, Middlesex County College and Chamberlain University provide learning opportunities for students.
There are several large hospitals and medical facilities within the county, including the Raritan Bay Medical Center in Perth Amboy. The institution is a non-profit teaching hospital affiliated with the medical school in Rutgers University. The hospital is part of the Hackensack Meridian Health network, which also operates two other medical centers within the county. Another medical care network, RWJBarnabas Health, operates several specialized care facilities. Both PSE&G and Bristol-Myers Squibb hospitals are designed to provide care specifically for children. Rutgers also manages a cancer center in New Brunswick.
More to Consider About Perth Amboy
Examining the local economy is just one part of the relocation analysis, as many components can influence a residential experience. Those considering relocation to Perth Amboy, or anywhere within Middlesex County, should research things to do in the area, available condos and townhomes and single-family homes, and much more before making their final decision.