5 Popular Residential Roofing Materials
Posted by Rob Dekanski on Wednesday, October 9, 2019 at 9:42 AM
By Rob Dekanski / October 9, 2019
Comment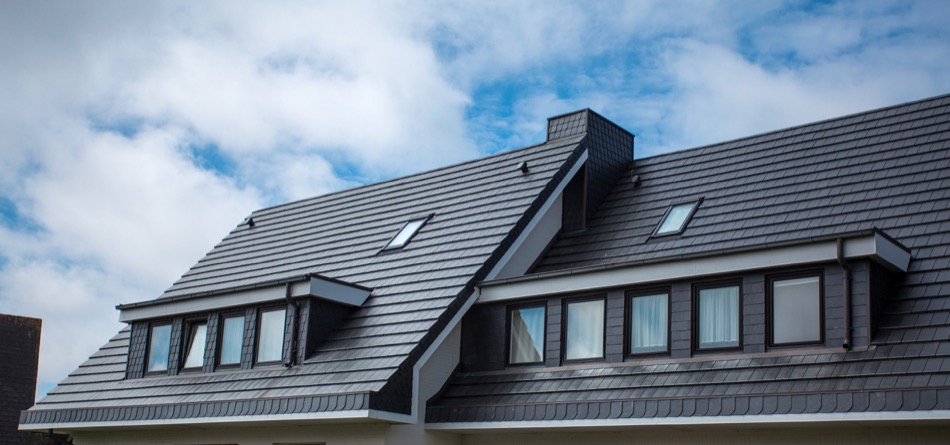 The roof can be easy for any Gloucester County homeowner to forget about in any property, but homeowners especially may be inclined to all but ignore the structure until it's too late. That's why it may be important for homeowners to learn more about the characteristics of roofing materials now—before they have a major hassle on their hands. The most popular options for residential homes today come in a variety of shapes and size. See how each one stacks up for homeowners, depending on everything from their priorities to their budget.
Composite
A composite roof is the product of a blended mix of materials, and can be made of anything from slate to tar paper. Asbestos may still even be used to make composite roofs, so long as it accounts for less than 1% of the total roof. Homeowners appreciate composite roofs for a variety of reasons:
Longevity: Some roofs can last up to 50 years.
Affordability: Composite roofs tend to be less expensive than other materials.
Maintenance: The effort needed to maintain composite tends to be minimal.
While there are perks to composite roofs, homeowners should be aware of the drawbacks as well. For example, some roofs only last 15 years, which can be a significant expense for long-term homeowners to replace. Composite roofs are also extremely vulnerable to moss, so homeowners should be careful if they live in a particularly humid climate.
Wood
Wooden roofs come complete with a strong connotation of fairytale stories with quaint cottages and picture-perfect settings. People love wood today because it's a homey material that is as attractive as it is secure. Wood shingles can add value to a property, and have been known to last up to 25 years. The disadvantages of wood include serious maintenance for homeowners that may not be practical on a long-term basis. If shingles aren't repaired immediately, the roof can start to decay rather quickly. Laminated wood may be an excellent alternative for homeowners who want the look of wood without the work.
Metal
Metal roofs aren't as common for a home as composite or wood, but they are inexpensive and durable. There are also far more options on the market today, which can make it easier for homeowners to get the look they want. In fact, some reports say that adding a modern metal roof can increase its value by up to 6% with homeowners recouping an average of around 86% on the costs of a metal roof. The biggest threat to metal tends to be pounding hailstorms as the pressure may dent the material.
Asphalt
Asphalt has come a long way in the past few years, making it possible for homeowners to have a reliable roof without the extra expense or effort. This building material can be manipulated in any number of ways to look like practically any other type of roof. From tile to wood, homeowners have plenty of aesthetic options. As with other materials though, inclement weather can affect the estimated lifespan of asphalt (which is generally up to 20 years).
Slate
Rubber or composite slate can improve the overall look of the home while protecting it from the more dangerous elements. It's generally not the easiest building material to install, which can ultimately push the costs of labor further than a homeowner would like. It can also be difficult to walk on a slate roof, which may mean homeowners need to hire a professional for every potential problem.
The more a homeowner understands about the home, the better they can take care of it. Learning about the most common roofing materials isn't just important for when homeowners experience a leak. It can help them schedule maintenance and budget for a new roof somewhere down the line.