Alert! Top 4 Buyer Red Flags Every Home Seller Should Know
Posted by Rob Dekanski on Monday, May 1, 2023 at 11:07:09 AM
By Rob Dekanski / May 1, 2023
Comment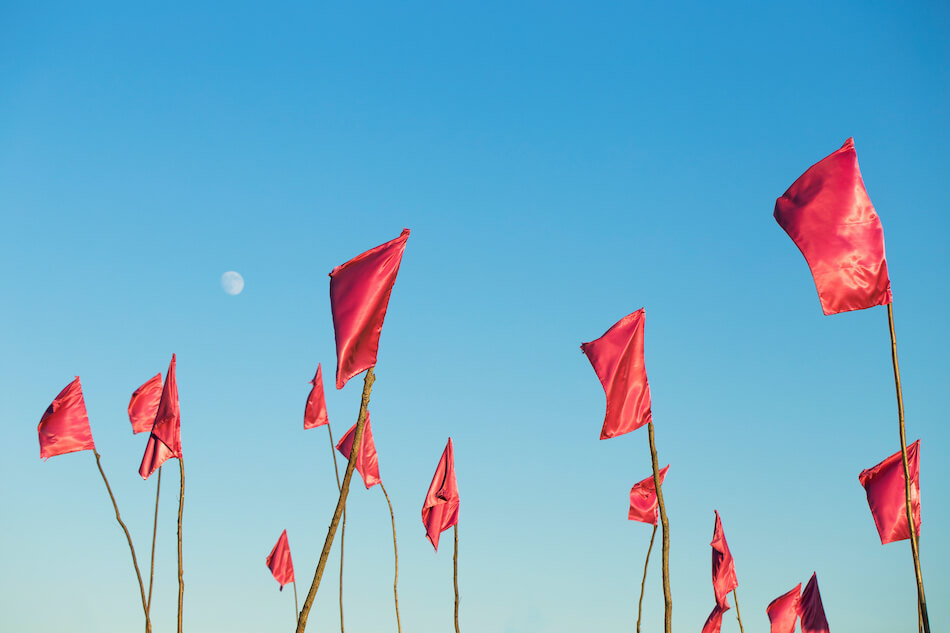 When selling a home, it's not always easy to know whether a buyer is serious or just wasting your time. Some buyers may seem eager and interested but, in reality, aren't ready to purchase your property. It's important to work with your real estate agent and be on the lookout for common red flags that may signal a problematic or non-serious buyer. By recognizing these warning signs early on, you can confidently sell your home to a motivated, trustworthy buyer!
Sell Your Home With
Robert Dekanski.
Maximize the value of your home with the Robert Dekanski Team. Schedule your consultation today and experience a hassle-free home selling process with the best real estate team in New Jersey.
Small Earnest Money Deposit
An earnest money deposit is a sum of money given by the buyer as a good faith part of their offer on your house. If the buyer backs out of the purchase, the seller is entitled to keep the seller's earnest money deposit. The amount can vary greatly depending on market conditions like selling in a buyer's market, but generally speaking, smaller deposits could indicate that buyers are not serious about closing or they lack the funds necessary to complete the purchase.
No matter what size earnest money deposit buyers suggest along with their offer, ultimately, it is up to the seller to decide whether or not it's worth accepting. Although it doesn't always signal an unprepared buyer, if a modest earnest money deposit offer gives you an uneasy feeling about a buyer's viability, consult with your agent to help you decide whether to accept or wait for the next offer.
Unusual or Excessive Contingencies
Contingencies are conditions that must be met for the sale of a home to go through, such as the buyer's ability to secure financing or a clean report from the home inspection. Contingencies are common when selling a home, but unusual or excessive contingencies could be a red flag for sellers as they might suggest that the buyer is uncertain or cautious about the purchase.
For example, a buyer might include a contingency that they can only purchase the home if their current residence sells within a certain timeframe. This type of contingency could create uncertainty for the seller as it may take longer than expected for the buyer's current residence to sell, delaying the sale of the home. Other unusual contingencies could include requests for extensive repairs or modifications to the home or requesting certain personal items or furniture used in staging to be included in the sale.
These types of contingencies can be a red flag for sellers as they may indicate that the buyer is not fully committed to the purchase or may be trying to negotiate a better deal. It's important for sellers to carefully consider their comfort with proposed contingencies and weigh the potential risks and benefits before accepting an offer.
No Demonstration of Financial Ability to Buy
Pre-approval is usually obtained by buyers at the beginning of their home-buying search. Getting pre-approved as a buyer means you can demonstrate to sellers that you are able to qualify for a mortgage to fund the purchase of the home. For buyers offering to pay for the home outright, they often provide proof of funds to give sellers peace of mind that they will be able to close the home sale.
Buyers without solid financial backing in the form of a pre-approval or proof of funds can be cause for concern – and potential pitfalls down the road. If a buyer does not have enough money saved up or access to financing options for purchasing your property, it could spell trouble. You may end up taking on additional risk when entering into an agreement with this type of buyer due to their potential to default on their loan payments after closing.
It's important that all buyers demonstrate their ability to purchase the home before entering negotiations, and if the buyer is unwilling or unable, consult with your agent to decide how and if you should proceed. After all, when you've already put forth the effort to prepare, list, and market your home for sale, you want to close the deal as quickly and fairly as possible with limited risk.
Spotty Communication Could Signal Future Difficulties
Inconsistent communication from a potential buyer who is offering to purchase your home is a red flag for several reasons. Firstly, effective communication is essential throughout the home-selling process, as it helps to ensure that everyone involved is on the same page and that any issues or concerns are addressed quickly and fairly. If a buyer is not responding to your messages or calls in a timely manner, it may indicate that they are not serious or committed to purchasing your house.
Additionally, spotty communication can also suggest that the buyer is disorganized or unreliable. Buying a home is a significant financial transaction, and it's crucial that all parties involved are dependable and can be relied upon to follow through with their purchase commitment. If a buyer is failing to communicate effectively, it raises questions about their ability to meet deadlines or fulfill obligations.
Finally, slow communication can create unnecessary stress and uncertainty for the seller, particularly if they are left waiting for important decisions. This can be frustrating and can also slow down the selling process, potentially causing delays and increasing the risk of the home sale falling through.
Overall, poor communication is a red flag because it can indicate a lack of seriousness and unreliability that can create unnecessary stress and uncertainty for the seller. If a buyer is difficult to get ahold of or takes days to respond, it's worth checking in with your agent to discuss the possibility that they might not be the right buyer for you.
Simplify Your Home Sale by Avoiding These Red Flags
Knowing the signs of a troublesome home buyer can help you stay protected and make sure you get the best deal for your property. Keep an eye out for things like a small earnest money deposit, unusual contingencies, poor communication, or an inability to demonstrate their financial ability to purchase your home. If any of these arise, don't hesitate to ask questions or even reject their offer altogether. As long as you remain vigilant and consult with an experienced seller's agent, you'll have no problem protecting yourself from bad deals and having a stress-free home selling experience.
Sell Your Home
With
Confidence.
Sell Your Home With the
#1 Real Estate Team in New Jersey.
Ready to sell your home for top dollar? Let the Robert Dekanski Team handle it all. Contact us now to schedule a consultation and take the first step towards a stress-free home selling experience with the best real estate team in NJ.
Sell Your Home With Robert Dekanski Today