How to Sell Your House & Buy a New One at the Same Time: Financing Tips For Selling & Buying
Posted by Rob Dekanski on Wednesday, March 29, 2023 at 12:40:56 PM
By Rob Dekanski / March 29, 2023
Comment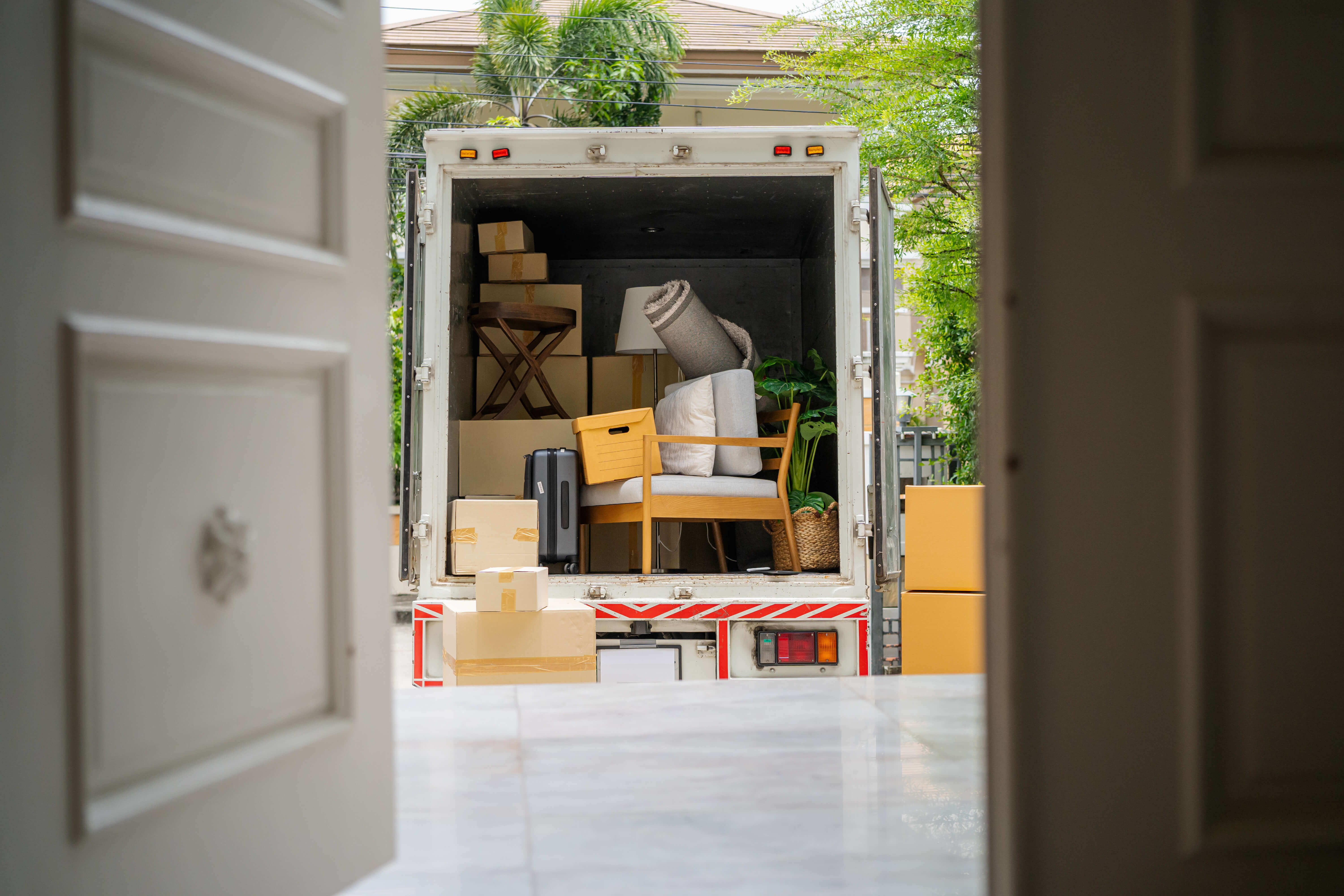 Are you considering selling your home and buying a new one? It's an exciting endeavor, but it can also be quite daunting to suddenly have two major financial decisions on your plate. Fortunately, there are methods that make it possible to sell and buy a home simultaneously, so you can list your home at the best time and focus on your next purchase.
For informational purposes only. Always consult with a licensed real estate professional before proceeding with any real estate transaction.
Sell Your Home With
Robert Dekanski.
Maximize the value of your home with the Robert Dekanski Team. Schedule your consultation today and experience a hassle-free home selling process with the best real estate team in New Jersey.
Buy a House Before Selling by Holding Two Mortgages
Having two mortgages can allow you to purchase a new home before you've sold your old one. It does require some financial planning and budgeting, but it's an effective way to make sure you don't miss out on the home you want while trying to find a buyer.
The first step is to apply for a mortgage loan on the new home and a refinancing loan on the existing one at the same time. The loan amount should be based on what you need to purchase or refinance each property, plus closing costs. When applying for these loans, make sure that all the information provided is accurate so that lenders can approve them quickly and correctly.
Creating a budget that considers any extra expenses from having two properties, such as dual bills and insurance premiums, can help make sure this is the right decision for you. Moreover, you should plan to set aside funds for paying down the debt incurred by holding two mortgages simultaneously.
Timing is key when considering whether this strategy works for you; if there's too much time between loan approval and the sale of either property, interest rates could accumulate to a point where it becomes more expensive than you expected.
Lastly, be aware of any possible tax consequences of holding multiple mortgaged properties at the same time. Before making any decisions, it is best to talk to an accountant who specializes in real estate taxes. By holding two mortgages with these things in mind, buyers can purchase a new home before selling their existing one and reduce the stress of finding a place to live in between or missing out on a home they want to buy.
Finance a New Home With a Bridge Loan
A bridge loan is a type of financing that provides temporary funding for buying a new home before you sell your old one. It can be an ideal solution for those who want to make an offer on their next house but still need time to sell their existing property.
Bridge loans can provide you with the money you need to cover both mortgages until the sale of your current home closes. This way, you don't have to wait for the funds from your old home's sale in order to buy your new one. Instead, you can move into it right away and enjoy all its benefits while waiting for your other property's sale proceeds.
Lenders usually want to see that you have good credit, proof of income, and equity in both properties before they will give you a bridge loan. Additionally, they may ask for additional collateral, such as stocks or bonds, if necessary.
The amount of money available through bridge loans depends on factors like credit score and total debt load; however, most lenders offer up to 80% of the combined value of the homes. The interest rate varies depending on individual circumstances but usually ranges from 6–10%. Bridge loans are usually short-term loans and are paid off on average within 6 months to a year.
If you want to buy a new house before selling your old one, a bridge loan is a great option. This is because it gives buyers access to much-needed cash without having to wait until the closing on their old home, which could take weeks or even months. Plus, this type of financing provides peace of mind knowing that all expenses associated with owning two homes at once are taken care of during this transitional period.
Sell a House Before Buying with a Lease-Back
Lease-backs are an increasingly popular way for sellers to buy a house before selling their old one. By making a lease agreement with the buyer of their current home, sellers can stay there until they find and buy a new place. This allows them to have more time to find the perfect home without worrying about having to find somewhere to live in a hurry or having two mortgages at once.
The seller should work with the person who buys their current home to make a lease-back agreement that spells out details like the length of time, the amount of rent, who pays for utilities and other costs, any repairs that need to be done, etc. Once these details are ironed out between both parties and agreed upon in writing, then the seller can start searching for another place to live while still staying in their old home until they find something to buy.
This arrangement provides sellers with more flexibility in their search for a new house, as they won't need to juggle two moves or rush into a purchase that isn't ideal for them. Furthermore, it grants them the luxury of time, eliminating any pressure or stress over looming deadlines. Don't worry about handling it all alone. If you choose the right listing agent, they'll be able to help with logistics and negotiation.
Have Both Settlements on the Same Day
When it comes to selling one house before buying another, having both settlements on the same day is one of the most efficient ways to make sure you don't get stuck in an awkward situation. It can be tricky, but with some careful planning and consideration, it's definitely possible.
The first step is to find out if your lender will allow for two simultaneous closings. Some lenders might not be open to this idea because it could be risky or because they don't have the resources for a complicated deal. If your lender does agree, then you should begin preparing for both closings at once. This includes getting pre-approved for mortgages on both homes as well as securing all other necessary documents like appraisals and title searches.
It is important to set aside enough money to cover any extra costs that come with buying two properties at the same time, such as inspections, property taxes, and insurance premiums. Additionally, you will need funds available in order to pay off any existing loans or liens that are attached to either property prior to closing day.
Once everything is ready and approved, you can move forward with scheduling the settlement dates so they coincide on the same day—typically within 24 hours of each other, depending on local regulations regarding real estate transactions. On this date, both parties must sign all paperwork at the same time. There won't be time between signings for last-minute changes or renegotiations of terms since everything needs to happen quickly and efficiently. Once all signatures are collected, ownership rights officially transfer from the seller to the buyer.
Also, keep in mind that many lenders require borrowers who take out multiple mortgages concurrently to put down larger down payments than those who only purchase one property at a time, so plan accordingly when budgeting how much money needs to be saved up ahead of time. Always consult legal professionals prior to making decisions, and make sure you choose the right real estate agent to sell your home, as laws vary state-by-state.
You Can Sell and Buy at the Same Time
When it comes to selling a house and buying a new one simultaneously, there are several choices available. It's important to weigh the pros and cons of each option before deciding which one is right for you. Make sure that your financial situation allows for both transactions without creating undue stress on yourself or your family, and enlist the help of a real estate agent to guide you through the process.
For informational purposes only. Always consult with a licensed real estate professional before proceeding with any real estate transaction.
Sell Your Home
With
Confidence.
Sell Your Home With the
#1 Real Estate Team in New Jersey.
Ready to sell your home for top dollar? Let the Robert Dekanski Team handle it all. Contact us now to schedule a consultation and take the first step towards a stress-free home selling experience with the best real estate team in NJ.
Sell Your Home With Robert Dekanski Today