How to Show Your House While Living in It: The Insider's Guide
Posted by Rob Dekanski on Tuesday, April 4, 2023 at 12:13:33 PM
By Rob Dekanski / April 4, 2023
Comment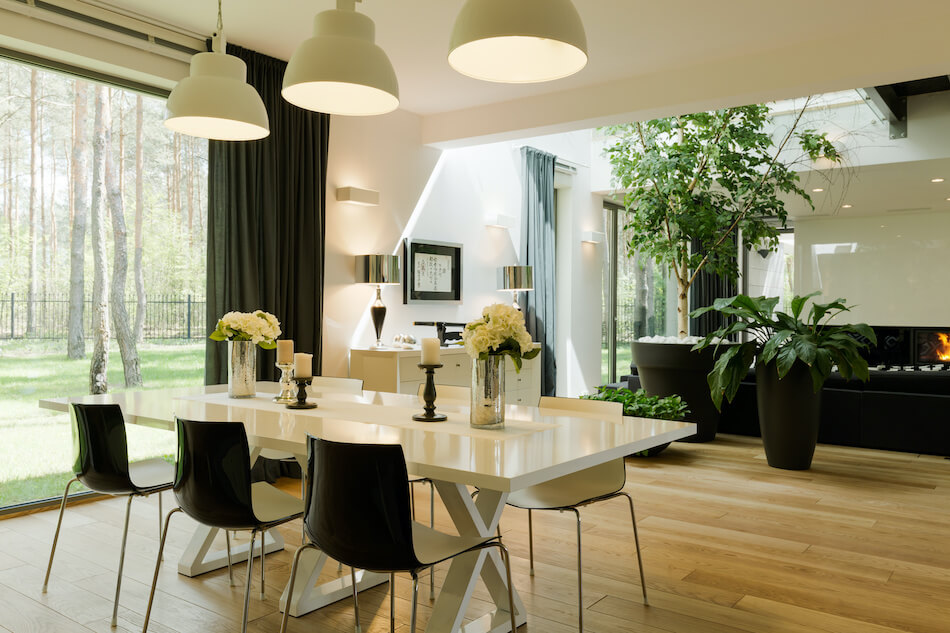 Are you looking to sell your house while still living in it? Living with potential buyers coming in and out of your home may sound like chaos, but properly preparing for showings can help you avoid fatal home selling mistakes, keep things running smoothly, and get you an offer on your home in no time. From storing unneeded items to keeping a home staging checklist, follow these tips to make sure you're always ready to show your home to potential buyers, even while living there.
Sell Your Home With
Robert Dekanski.
Maximize the value of your home with the Robert Dekanski Team. Schedule your consultation today and experience a hassle-free home selling process with the best real estate team in New Jersey.
What Is Staging?
Staging is the process of preparing a home for sale. It's all about showcasing your house in its best light, so potential buyers can imagine themselves living there. Staging involves making subtle changes to your space that will draw people in and make them want to stay.
These changes don't have to be expensive or time-consuming; most are just common sense improvements. For instance, de-cluttering, keeping things tidy, and taking advantage of natural lighting are all small things that can go a long way in making potential home buyers want to purchase. When staging to sell, small touches can help you stage your home like a pro and maximize your profits.
Don't Stage Your Home Alone
Although the process of preparing a house for sale can be daunting, enlisting some help from family, friends, or a professional staging company will not only make the task easier but also more enjoyable. It can often be difficult to see our own homes objectively. Having an outside eye helps you spot any potential problem areas that you may have overlooked and allows you to get an honest second opinion. A little extra effort here goes a long way towards helping you get top dollar for your property. By involving others in the staging process, you'll make sure your house stands out from the rest on the market.
Put Items Into Storage
Once you've enlisted some help, start by getting rid of all the unnecessary items that are cluttering up your home. This will make the house feel nice right away to potential buyers, who want to be able to picture themselves living there. When decluttering your home, here's what you should do:
Place any non-essential items into storage boxes or bins
Move bulky furniture out to make more space
Remove personal objects such as photographs or mementos
Use best packing and moving tips to make your move stress-free
These touches are well worth the effort to help buyers imagine their own lives taking shape in the space. Removing anything that might distract from their vision can help make them want to buy your home since they have a better idea of what living there would be like. Allowing potential buyers to really see themselves settling down in your home can give you an advantage when negotiating a sale.
Decorate With Tasteful Accents
Although you want to make sure your home is decluttered before showing it to potential homebuyers, that's not to say you want it to be empty. Consider adding a few decorative touches, such as fresh flowers or a new area rug, to help showcase the home's best attributes and give viewers an idea of how they could use the space. Remember that these items should always have the goal of highlighting the best features of the home rather than being an expression of personal style.
Use Lighting To Your Advantage
The way in which you light up each room will influence its perceived size, shape, and overall atmosphere. Generally, natural lighting is always best for making a room look its best. Buyers love rooms with plenty of windows and skylights because they give off a cozy and spacious vibe. Make sure curtains are drawn back during showings so as much sunlight enters the space as possible. If there are any dark corners or spaces without windows, strategic placement of mirrors can help bounce natural light around the room, allowing you to achieve the same effect.
Next, artificial lighting should be used to enhance the ambiance rather than overpower it. Choose soft, warm lights over harsh, cold ones, and use dimmers to create a softer glow. To really put your best foot forward, opt for accent lamps; these not only add personality but can also highlight certain features like artwork or furniture pieces.
Clean As You Go
Cleaning as you go makes it much easier to maintain a show-ready home. Whenever possible, take care of small messes right away so they don't add up quickly. Vacuuming rooms once a week will help keep carpets looking fresh and free from debris. Wiping down surfaces on a regular basis with an all-purpose cleaner helps ensure dirt doesn't accumulate. Lastly, don't forget about those hard-to-reach corners and crevices like baseboards and door frames; dusting them weekly can really brighten up a space.
In addition to cleaning regularly, try setting aside 30 minutes every day for tidying up any clutter that may have been missed. Daily cleaning is even more crucial when selling a home with pets.
Keep A Home Staging Checklist
Showing your house while living in it can be tricky, but keeping an organized home staging checklist can make the process much simpler. A great way to do this is by creating a running list of all small tasks that need to be completed prior to any scheduled showings. Here are some items you could include on your checklist:
Make the bed - When living in your home while showing, always make sure to make a perfect bed for potential home buyers viewing your home
Wipe down countertops - It can help to frequently give kitchen and bathroom counters a fresh cleaning
Remove any general clutter - Make sure to put away any items that might have been used lately, such as laundry, kitchen utensils, etc.
Clean the floors - it's inevitable that things can get tracked in when you're living in the home, so be sure to give the floors a touch up on your way out when you have a showing scheduled
Making sure to keep the home tidy by following a staging upkeep checklist like this one can help make the sale with potential buyers. First impressions matter, and you can still make a great one, even when living in the home.
It Is Possible To Live In A Home While Selling It
Living in a home while selling can make it easier to simultaneously sell your house and buy a new one. The key to success lies in proper preparation and ongoing organization. Preparing your house for showings involves making sure that each room looks clean, bright, and inviting. Focus on highlighting your home's best features—from updated appliances to cozy living spaces—so potential buyers can envision themselves living there. By taking the time to prepare, organize, and present your house well, you can sell your home when the market is right.
Sell Your Home
With
Confidence.
Sell Your Home With the
#1 Real Estate Team in New Jersey.
Ready to sell your home for top dollar? Let the Robert Dekanski Team handle it all. Contact us now to schedule a consultation and take the first step towards a stress-free home selling experience with the best real estate team in NJ.
Sell Your Home With Robert Dekanski Today