5 Best Things to Do With Kids in Freehold: Explore iPlay America, Six Flags & More
Posted by Rob Dekanski on Wednesday, May 25, 2022 at 8:05 AM
By Rob Dekanski / May 25, 2022
Comment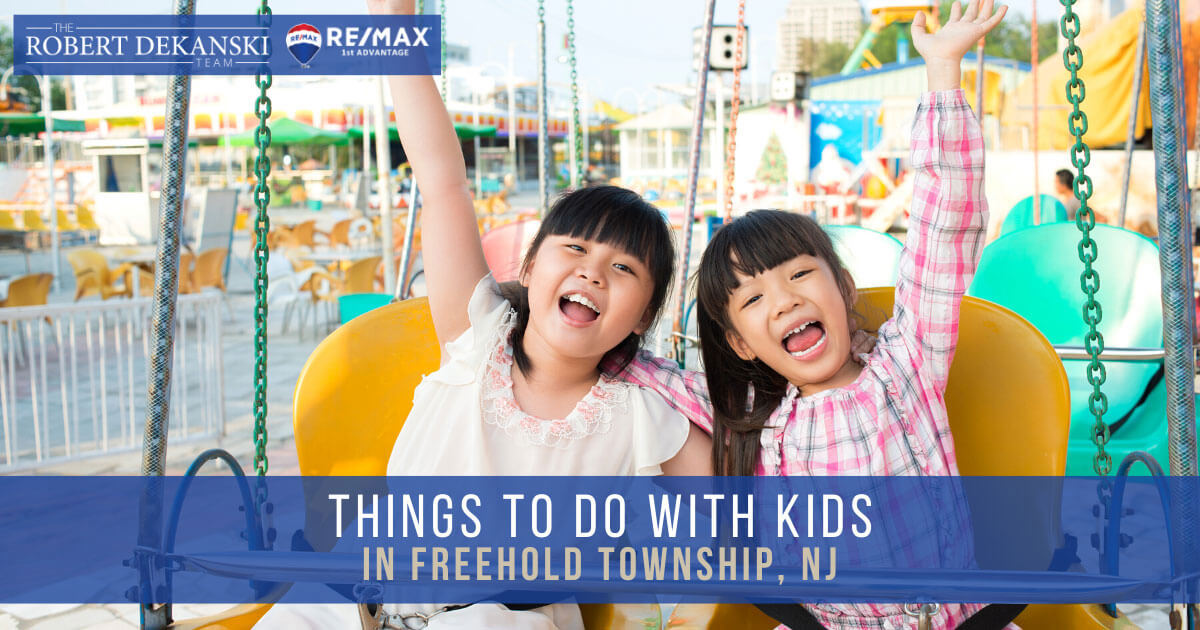 Freehold Township, NJ, is filled with fun things to do for kids and adults alike! From amusement parks to fruit orchards, many adventures await in Freehold Township and it can be hard to know where to start. Fortunately, this list will help you get on your way. With iPlay America located in the heart of town, it seems like Freehold is centered around kid-friendly fun. The good times don't stop there, though. Children and parents will love exploring the numerous parks and exciting attractions available. Good times and great memories are ahead of you. Keep reading to find out about the top five things to do with kids in Freehold Township.
iPlay America
iPlay America is a massive indoor theme park near the Stonehurst community that the whole family will enjoy. Arcade games, laser tag, amusement rides, and state-of-the-art attractions are available here, and there's still more fun to come.
The attractions include a 6,500-square-foot, multi-level laser tag arena. Kids 42" tall and up (and parents) can participate in nightly tournament laser tag modes or blast away at their friends at other times of the day. iPlay also has a Topgolf suite, including several bays of simulated indoor golf, baseball, and other sports. Virtual bowling is another family favorite.
The amusement rides at iPlay America are too numerous to list here, but they include an indoor Ferris wheel, various carousel rides for small children, and the IPA Speedway (go-kart races for kids 36" tall and up). There's even an indoor roller coaster. We mentioned that this facility is really, really big, right?
iPlay America in Freehold Township is still undergoing expansion to add more rides and fun activities. Eventually, there are plans to hold concerts in the facility's arena. Parents can book birthday parties for kids and teens at iPlay and reserve special group activities for an hour or more. There are so many activities here that kids will want to come back again and again to do them all.
Battleview Orchards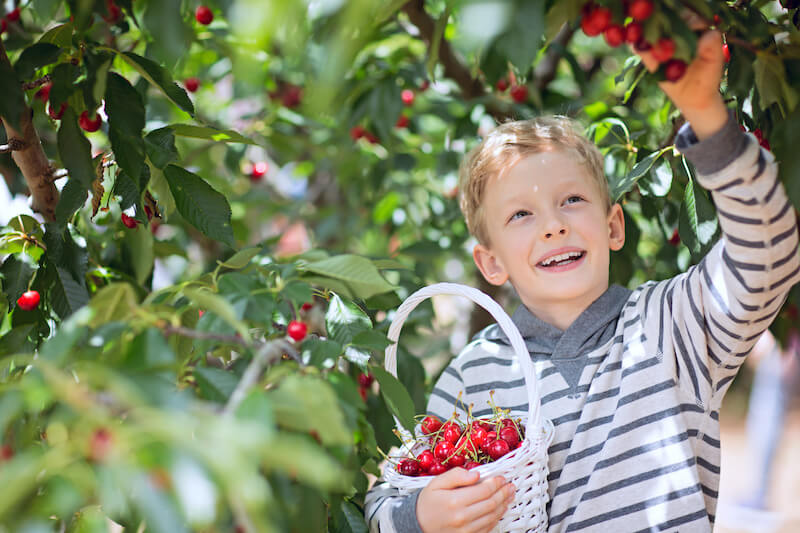 Battleview Orchards is a farm that has been in the same family for four generations now in Freehold Township. There's a lot to see and do here, but the big draw is the "Pick Your Own" dates for families and kids.
Apples, peaches, strawberries, sour cherries, tomatoes, and various other fresh fruits and vegetables are available on select picking dates throughout the growing season. Pick some fresh produce with the kids and take it home for a fee. They also have fall pumpkins just in time for Halloween!
Battleview Orchards has an interesting history that dates back to the Revolutionary War. A portion of the farm was sold to the State of New Jersey in the 1960s and is now part of Monmouth Battlefield State Park. The Applegate family purchased the present-day farmlands back in 1908, and it's been in the family ever since.
Annual events at Battleview Orchards include an annual Easter egg hunt on the farm and hayrides in the fall. The farm has a country store that sells fresh-baked pies, donuts, and other goods. This is a lovely family outing for parents who want to give their kids an "outdoorsy" farm experience. (Not to mention the fresh produce is delicious.)
Around the Corner Art Center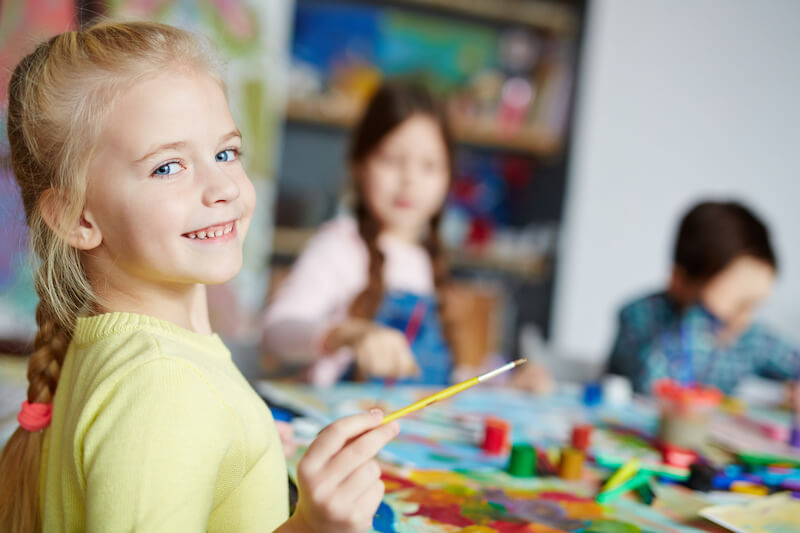 Around the Corner Art Center is tucked away in a shopping center behind the Raintree neighborhood and golf course. It's an all-ages art center that offers many classes regularly. Families can walk in at any time and paint something for fun.
Kids between the ages of 5 and up are welcome to sign up for art classes year-round. Art professionals and working artists teach the classes Monday through Saturday at the center. Private art lessons are available. Plus, the work of many children is frequently displayed in the center's Student Artwork Gallery. There are even virtual and in-person summer art camps for children and teens.
The walk-in activities are among the best things about Around the Corner Art Center for families with children. People can walk in and paint something for fun. This includes canvas, wood, tote bag, and wine glass painting. Guests are welcome to bring their pottery and paint it with the help of an artist. Kids will also enjoy building things with clay.
SwingTime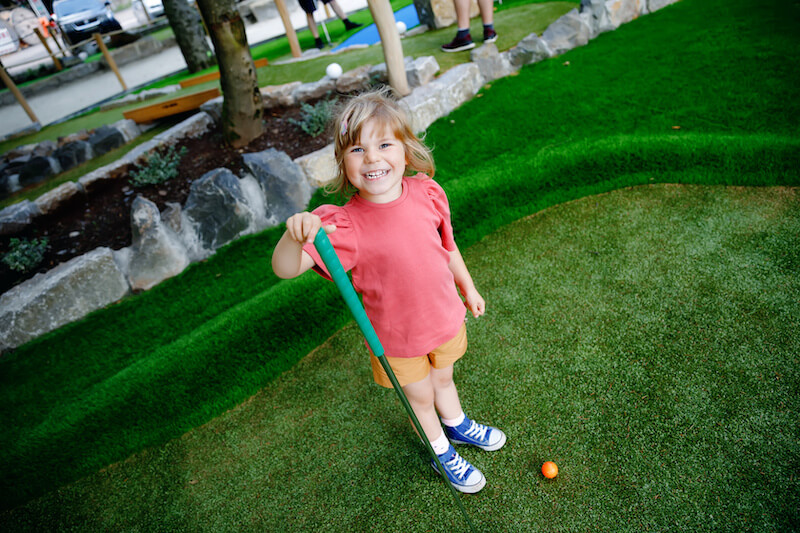 SwingTime offers indoor and outdoor amusements for families in Howell Township. It's just a short drive south of Freehold Township, off Highway 9.
SwingTime has two 18-hole miniature golf courses that are immaculately designed. The Asbury Park Press ranked the courses as one of the best things to do in Monmouth County. Night & Day Magazine has rated this as the #1 miniature golf outing on the entire Jersey Shore. Adults and kids can play one 18-hole course or all 36 holes for an affordable afternoon of fun.
The courses wind their way along an artificial waterfall through much of SwingTime's grounds. Golfers will travel over the top of the waterfall and then underneath the water through a cave. Kids love the experience of playing golf on this creatively designed course.
Another fun activity at SwingTime, for kids who are old enough, is stepping into the batting cages. Baseball and softball throwing machines are set up in five cages, with slow, medium, and fast pitches. Baseball players can work on refining their swing, and 1-hour rentals of the cages are available for youth baseball teams.
SwingTime also has an indoor arcade with more than 50 table games and video games.
Six Flags Great Adventure & Safari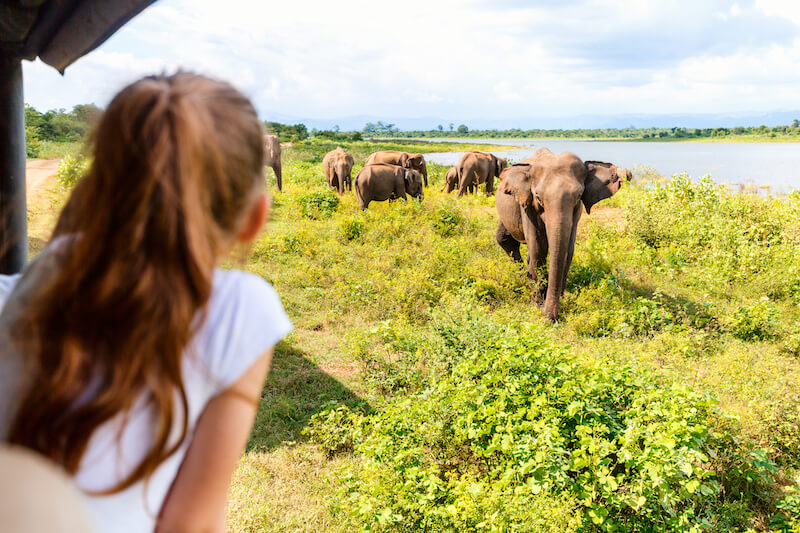 On Monmouth Road, the Six Flags Great Adventure & Safari is directly southwest of Freehold Township. This amusement park is more significant than many other Six Flags experiences due to its 350-acre wildlife reserve. Families love going on a wildlife safari, where they can view hundreds of wild animals from North America, Asia, and all the different regions of Africa. It's like a drive-through zoo experience.
Six Flags, of course, has dozens of rides for kids of all ages to enjoy. Some are geared toward younger tots, such as the Storm Chaser and the Wile E. Coyote Canyon Blaster. Family rides include the Runaway Mine Train, Skyway Frontier Adventures, and the Congo Rapids for parents and kids 36" or taller.
The Six Flags Great Adventure & Safari has on-site restaurants so that families can create a full-day adventure here. It hosts special events on holidays and even has live music concerts every once. Check the Six Flags website for the event schedule. Round out the adventure with a trip to one of nearly two dozen on-site gift shops for souvenirs to remind the whole family of the outing.
Kids Have Fun in Freehold Township, NJ
Rolling green fields, family farms, luxury homes, rich American history, and indoor and outdoor adventures await anyone moving to Freehold Township. Households with kids will never run out of fun activities in and around the Township. The five adventures listed here are some of the best, but many more fun experiences are waiting to be discovered.