5 Fun Things To Do With Kids in Marlboro NJ [2022]
Posted by Rob Dekanski on Monday, July 11, 2022 at 2:13 PM
By Rob Dekanski / July 11, 2022
Comment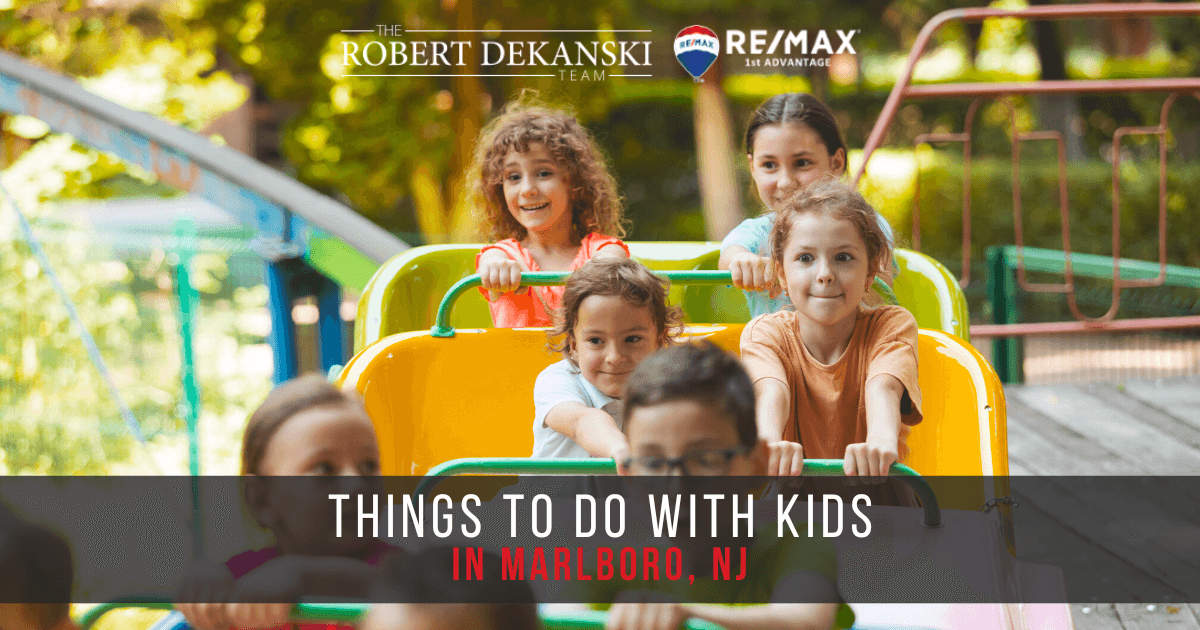 There are plenty of fun things to do with kids in the Marlboro community. The town offers many educational and recreational activities for kids of all ages to enjoy, from parks and playgrounds to indoor play centers and escape rooms. Interested in finding new things to do in this New Jersey community? Discover five fun things to do with kids in Marlboro below, along with tips on how to make the most of your visit.
Relax at Big Brook Park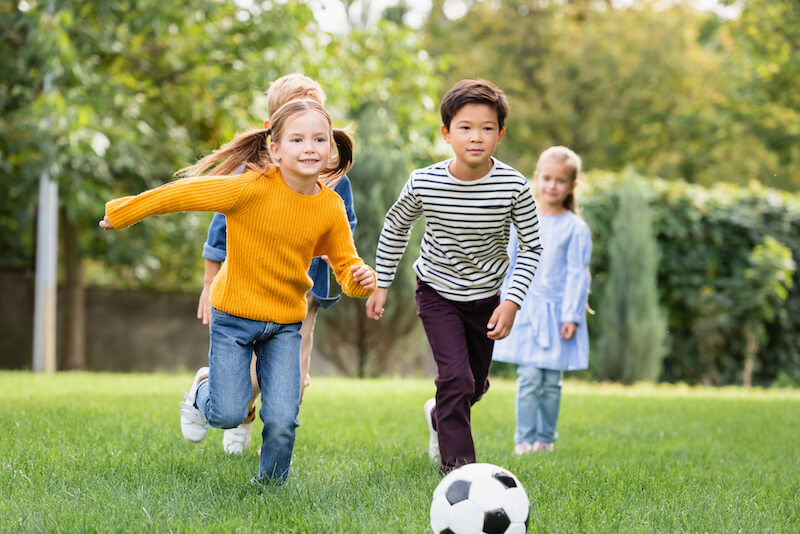 Big Brook Park is a great site for all sorts of fresh-air activities. During summer, when most Marlboro schools are out, young nature lovers can discover various plants and trees, including white oak, hickory, and American beech. Plenty of small animals, birds, and butterflies enjoy the grassy fields and wildflowers. However, the wide-open spaces also provide incredible scenery for those who want to enjoy the gentle hills and grasslands quietly.
Another thing that makes this particular site unique is the abundance of fossils. Visitors can enjoy sifting through the river to find Cretaceous Period inhabitants. That makes this a great place for future archeologists and groups looking for something a little different. Best of all, there are plenty of trails and paths to explore.
---
Go Climbing at Garden State Rocks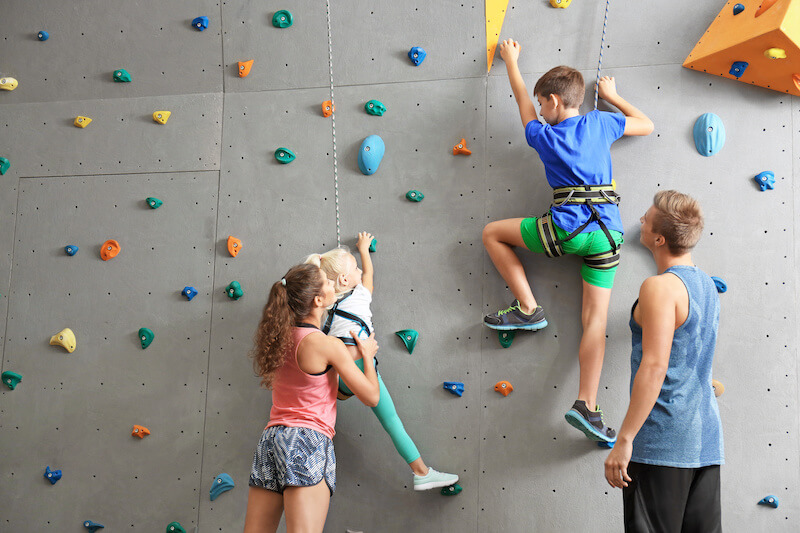 Garden State Rocks is one of the region's most popular indoor climbing facilities. Featuring a variety of climbing walls, it can provide a different challenge with every visit; each surface has a wide range of pieces fitting hands of almost any size. Best of all, the grounds are covered with padding, and belays are available to ensure the safety of participants.
Youth day passes are $15, with adults over 22 paying just $3 more. Belay-only passes are also available for those who want to stay on the ground. Novice climbers will also need to rent gear for the day, including climbing shoes, harnesses, and chalk. Rent all three for $9 per person.
In addition to everyday fun, the facility also offers birthday parties starting at $275. Frequent climbers may want to look into the monthly memberships or 10-day passes. Special events and themed parties are thrown throughout the year, including holidays and seasonal gatherings. The annual Snow Bowl in February is a climbing competition open to everyone.
---
Have Fun at Play Big Zone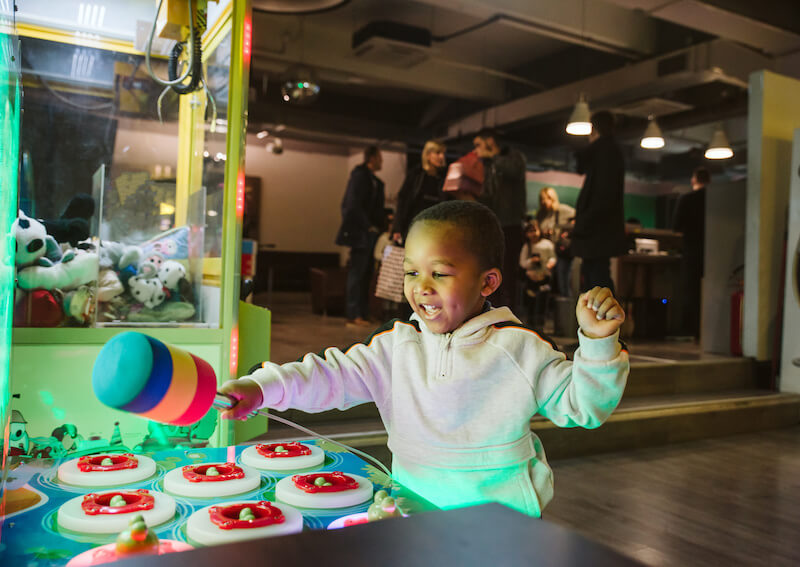 Play Big Zone is nothing less than a paradise for children. Located in nearby Morganville, the facility is tailor-made for either group parties or individual fun. Birthday parties for 11 kids start at $375, but VIP packages are available for $575. The price includes a large pizza, special activities, and credits to allow each of the children to wander. It is also possible to get party add-ons like custom t-shirts, staff photographers, and fresh-made popcorn.
In addition to the large video game arcade, the facility has several other activities that require hands-on fun. Galaxy Wars is a futuristic battleground featuring GellyBall or Nerf guns. Kids over six years old can enjoy a free-for-all or team-based competition. The Amazing Race course is a two-story adventure route with various fun obstacles spread over 2,000 square feet. Bumper Cars are another popular attraction.
Children not old enough for the above activities are not left out of the fun. The Spin Art and Sand Art Corner can cultivate the creative side of kids older than two. A Little Zone is filled with soft items that allow the youngest to romp. Of course, adults can take a moment to relax in the Coffee Corner.
---
Explore iPlay America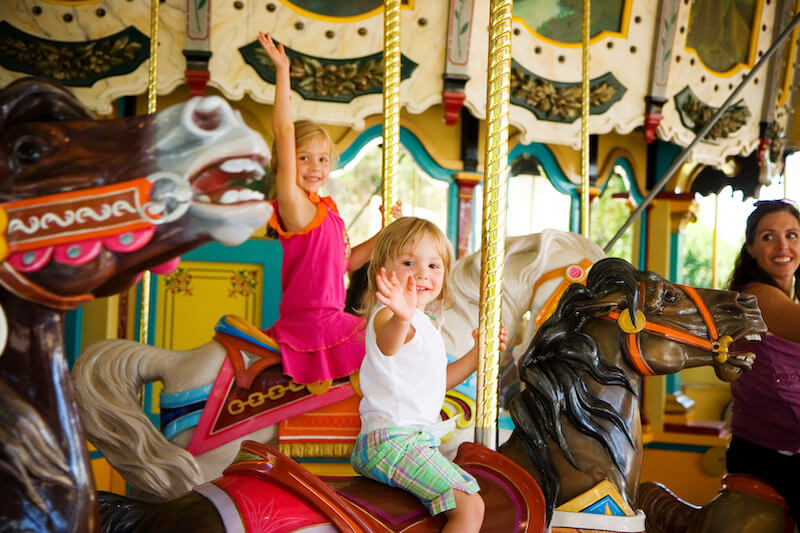 Taking advantage of the boardwalk theme, iPlay America is fun for people of all ages. Located in Freehold Township, the facility has a variety of shops, arcade games, rides, and other amenities that would typically only be found on the street near the beach. However, the indoor design means fun throughout the seasons. While there is a fee for the activities, walking around is free.
The cost of the attractions depends on the kind of fun in mind. Purchase an unlimited iRide Band for $38 and enjoy the Carousel, Mini Ferris Wheel, Freedom Rider Spinning Coaster, and more for the entire day. Those who prefer games and arcades may purchase credits. Start with $10 for 20 credits or $100 for 200 credits. It is also possible to buy passes for unlimited video games or special events like Laser Tag.
Perhaps the best thing about this facility is that it offers something for everyone. Plenty of video games, rides, and attractions keep kids occupied for hours. However, adults can also visit one of the sports bars or the popular Topgolf Swing Suite. The combination of possibilities makes iPlay America a top destination for repeat visitors.
---
Break Out of the Amazing Escape Room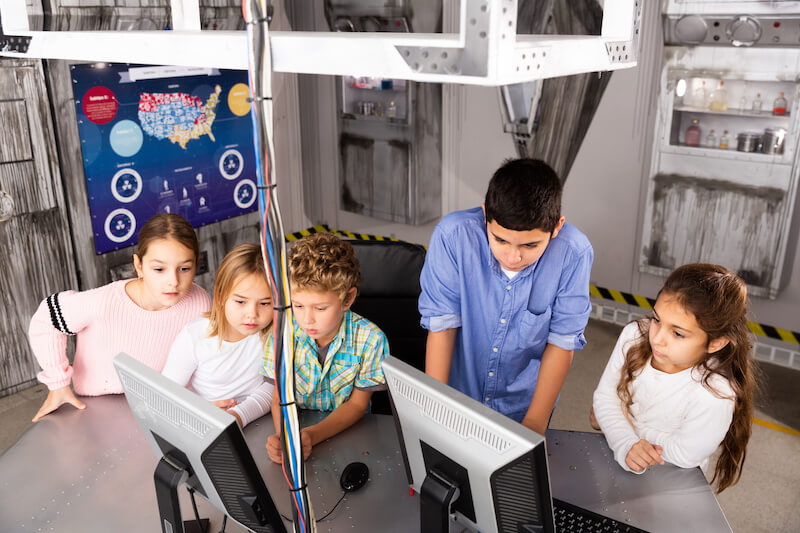 Looking for a fun and intellectually stimulating challenge? Amazing Escape Room has several locations in New Jersey. The owners strive to provide guests with unique experiences and compelling puzzles; each facility contains multiple rooms with different decor and clues. Visit each facility for a completely new room with a different mystery to solve.
Room rental starts at $120, or $30 per person, with a four-ticket minimum. Visit the website to read the description of each room, including the recommended ages and level of expertise. Escape room novices will want to start with more straightforward rooms to understand the clue-solving process. Groups with younger minds may also want a more manageable challenge so everyone can enjoy the fun.
The best part of the experience is the room themes. The Freehold Amazing Escape Room building has historical challenges like the Wild West and Great Train Heist. Kids may especially love the Wizard, Jungle, or Comic Shop puzzles.
---
Have Fun in Marlboro
Marlboro offers fun things to do for residents and visitors of all ages. From fun mental challenges to outdoor nature hikes, this community is a great place to keep kids entertained.