Best Things to Do With Kids in Perth Amboy
Posted by Rob Dekanski on Monday, March 29, 2021 at 12:12 PM
By Rob Dekanski / March 29, 2021
Comment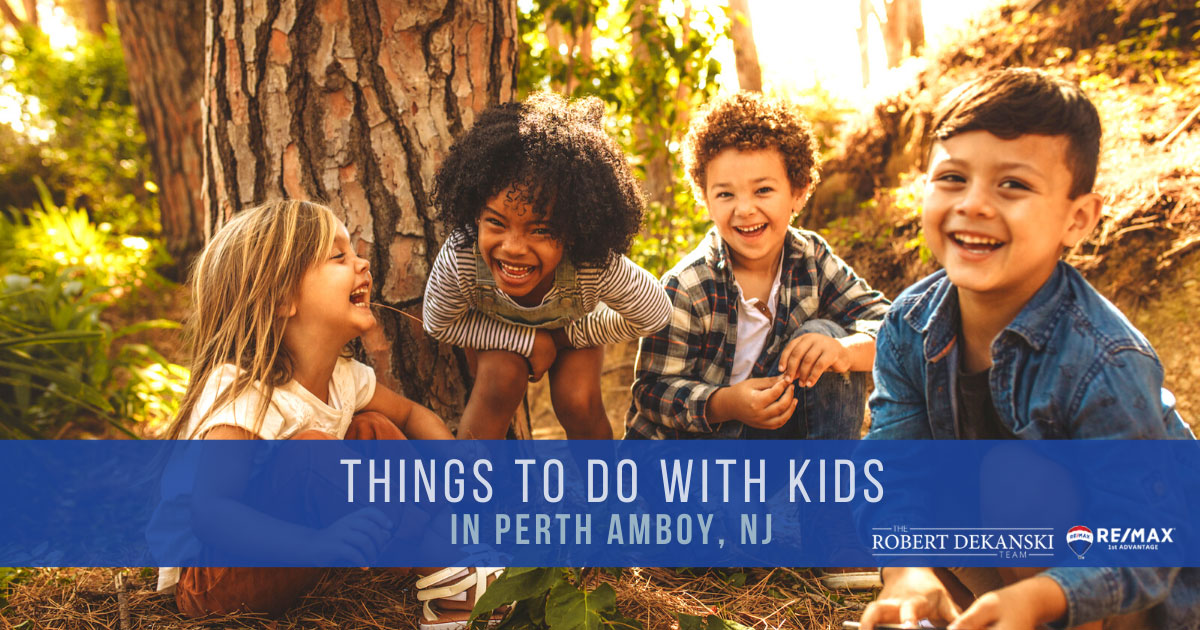 Keeping kids engaged in fun activities in Perth Amboy, New Jersey, is a breeze. There are numerous places in this great community that are entertaining for both kids and adults—and are affordable too! Those on the hunt for great activities for kids should check out the following six kid-friendly activities in Perth Amboy, NJ.
Color Me Mine
Color Me Mine Amenities
Fun painting for children and adults
Gift shop to bring something fun home
Fosters creativity in young visitors
Spend a couple of hours at Color Me Mine in nearby Edison, NJ. Everything needed to participate is available at the studio, and visitors can choose an item to paint at the gift shop. Mugs, plates, canvases, and much more are up for grabs at an additional cost, along with a $10 studio fee for art supplies.
Located in Menlo Park Mall, Color Me Mine is dedicated to fostering arts and allowing both children and adults to experiment with painting in a fun environment. Those interested should schedule an appointment well in advance, as the word has spread around town about how much fun folks have here!
Additional Information About Color Me Mine
Phone: (732) 881-6110
Cost: $10 studio fee + item cost for painting
The Slime Factory
The Slime Factory Amenities
Lets kids explore fun scientific experiments with slime
Slime pool to jump into
Create their very own slime
The thrill of making slime is alive and well at The Slime Factory in Edison, NJ. Let kids be their very own slime scientists as they wear lab coats, protective glasses, and huge smiles while creating Maddie Rae's Slime Recipes.
Once the formula is complete, kids can head over to the decorating area, where scents, charms, glitter, and much more can be added to bring a final, personal touch. Guests can also literally dive into a slime pool and then have a turn in the photo booth to memorialize the experience. Kids will receive a certificate as well before leaving The Slime Factory.
Additional Information About The Slime Factory
BoomKidz
BoomKidz Amenities
Great birthday location
Three-level playground
Lego stations
A foam ball arena
Disco room
an X-box zone
Those looking for a great place to host a child's birthday party need to look no further than BoomKidz on Staten Island. The staff takes care of everything to ensure a magnificent time is had for all amid this facility of over 3,000 square feet. More than a giant playground, BoomKidz boasts a three-level playhouse, Lego stations, a foam ball arena, a disco room, and an X-box zone.
Besides being a safe space for toddlers, kids can play at independent gaming stations or even take a class any time—no party booking required. Weekly open play sessions are open to the public, making BoomKidz an anytime favorite for Perth Amboy locals.
Additional Information About BoomKidz
Raritan Bay Waterfront Park
Raritan Bay Waterfront Park Amenities
Spans 114 acres
Wetlands and nautical monuments to explore
Stunning views of the NYC skyline
Several sporting fields
Playgrounds
Gazebos
A nature study area
When the weather is nice, taking time to visit the historic Raritan Bay Waterfront Park in South Amboy is a great way to entertain the entire group. Across 114 acres, visitors can explore the wetlands and nautical monuments in addition to enjoying views of the spectacular NYC skyline at this park near Perth Amboy.
The City of South Amboy also holds a widely popular Seafood Festival at the park each September. Visitors also have access to numerous sporting fields, playgrounds, gazebos, and an excellent nature study area.
Additional Information About Raritan Bay Waterfront Park
Majestic Lanes
Majestic Lanes Amenities
Space-themed bowling experience
Glow-in-the-dark lanes with black lights & lasers
Spots to watch games or bowl your own
Another excellent place to hold a party or celebration is Majestic Lanes in Hopelawn, New Jersey, but it's a blast any day of the week. Want to catch a big game or play a few rounds of bowling? This is the place to be! In addition to traditional bowling lanes, Majestic offers a unique Cosmic Bowling experience with glow-in-the-dark lanes and backgrounds that are visually stunning with laser lights, black lights, and a disco ball in full rotation. Book parties early here, as Majestic Lanes is very popular, but the hours are generous seven days a week.
Additional Information About Majestic Lanes
Edison Wetlands Association
Edison Wetlands Association Amenities
Opportunities to learn about nature conservation
Wildlife observation opportunities
Talks about the environment year-round
Get out in nature and learn about how the hardworking citizens and staff in the Edison community appreciate preservation efforts at the Edison Wetlands Association. Founded in 1989, the EWA specializes in conservation, restoration, and maintenance of natural resources. The association also manages the Dismal Swamp, which is far less 'dismal' than it sounds, as wildlife and flora flock there.
Programs here are varied and include topics around conservation, environmental protection, and recycling. Various talks are held year-round on an array of issues that concern the public—including kids. Young minds are New Jersey's future, so getting them involved in eco-friendly activities now ensures a brighter tomorrow for all.
Additional Information About Edison Wetlands Association
Perth Amboy Is a Place Where Kids Can Blossom
There are so many kid-friendly activities here in the Perth Amboy, NJ region, and the community prides itself on having a variety of indoor and outdoor goodies to enjoy. While these are some of the local's favorites, you're sure to find your own when you visit or move to this city. Those considering buying or renting a home in Perth Amboy should reach out to local experts to explore different property types, from luxury properties to condos and townhomes.