Getting to Know Your Home Insurance Policy
Posted by Rob Dekanski on Friday, November 12, 2021 at 11:30 AM
By Rob Dekanski / November 12, 2021
Comment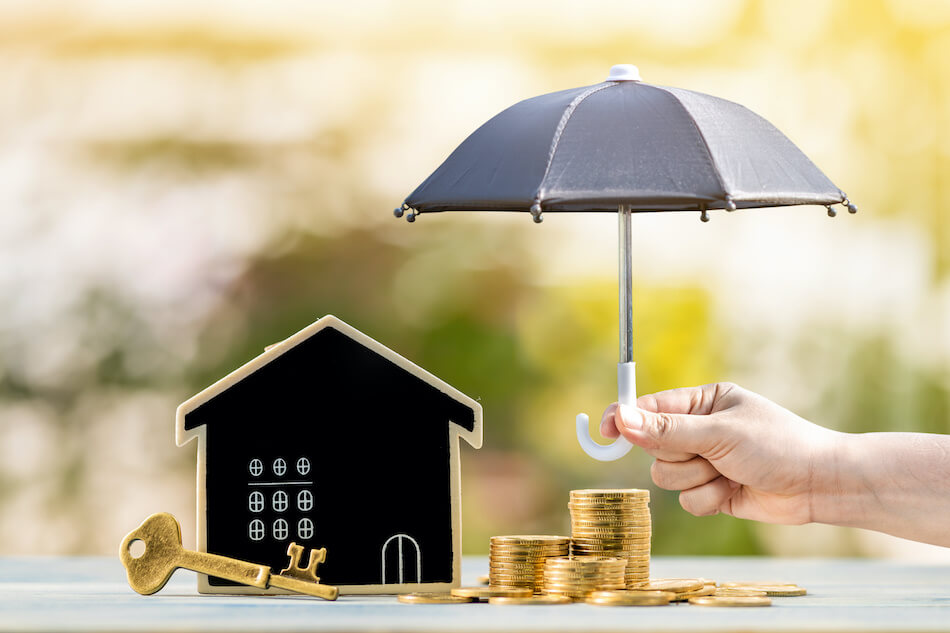 When people buy a home, one of the parts of the process involves choosing a home insurance policy. There are many options that people can consider, and the right one depends on several factors. Sometimes, the complexity of the policy makes it difficult to understand how much coverage it offers or whether a homeowner might get a better deal by switching to a different insurer. By investigating different types of home insurance and evaluating the amount of coverage, as well as premiums, deductibles, and other factors, people can choose the best plan.
How Homeowners Insurance Works
Understanding homeowners insurance is an essential aspect of being a homeowner. There are different kinds of policies, some of which are more inclusive than others. By researching the way homeowners insurance works, people can make an educated decision about the right policy for them.
Is Homeowners Insurance Required?
People who finance their homes using a mortgage are usually required to carry a homeowners insurance policy. Additionally, property owners in a condominium, townhome, or co-op may also need to have insurance as part of the protection for the structure. Otherwise, homeowners may not be obligated to carry a policy. However, homeowners insurance is a practical choice in nearly all circumstances, simply so that people can avoid paying a significant amount out-of-pocket due to unexpected events. Homeowners are usually more likely to regret obtaining less coverage than they needed than to wish they had not paid for a policy.
How Much Does Homeowners Insurance Cost?
In most cases, homeowners insurance costs from $1,000 to $2,500 per year. Averages are heavily dependent on the state, but also the policy type and level of coverage. There are a number of factors that may affect the price that someone pays for homeowners insurance:
Size and value of the home and outbuildings
Total estimated value of belongings
Likelihood of damage in the area, such as flooding or wildfires
Type of coverage
Frequency of homeowner claims
Purchase of multiple policies, such as home and auto
Homeowners may want to evaluate their budgets and think about how much they are willing to self-insure. Some plans cover little beyond the basic structure, while others are more comprehensive and allow people to replace belongings or pay for living expenses while the home is repaired. Comprehensive plans can raise the price by a notable margin. Cost also depends largely on the insurer. Simple changes, like a slight increase or decrease in the deductible, could significantly alter the total. Homeowners looking for discounts may want to shop around or request multiple quotes that they can compare.
What Does Home Insurance Cover?
Home insurance helps provide financial protection in the event of damage or other problems on a homeowner's property. As a general rule, homeowners insurance covers:
The property
The dwelling and any other buildings on the property
Personal belongings on the property
Liability, in the event of injury or damage to others while they are on the property
Additional living expenses while the home is uninhabitable due to damage
These are the basic elements of home insurance, but many stipulations may limit the circumstances in which coverage is offered. The goal of the insurance is to help cover the cost of major repairs or replacements after a specific, damaging event. Typically, there are set limits to the amount of coverage that the policy provides. Homeowners often have to pay a deductible for each claim they make, and there may be limits on the number of claims they can make within a certain time period. Much as they would with auto insurance coverage after an accident, people will probably have to make their own arrangements for repairs or replacement, keeping the limits of the policy in mind.
What's Not Included in Home Insurance?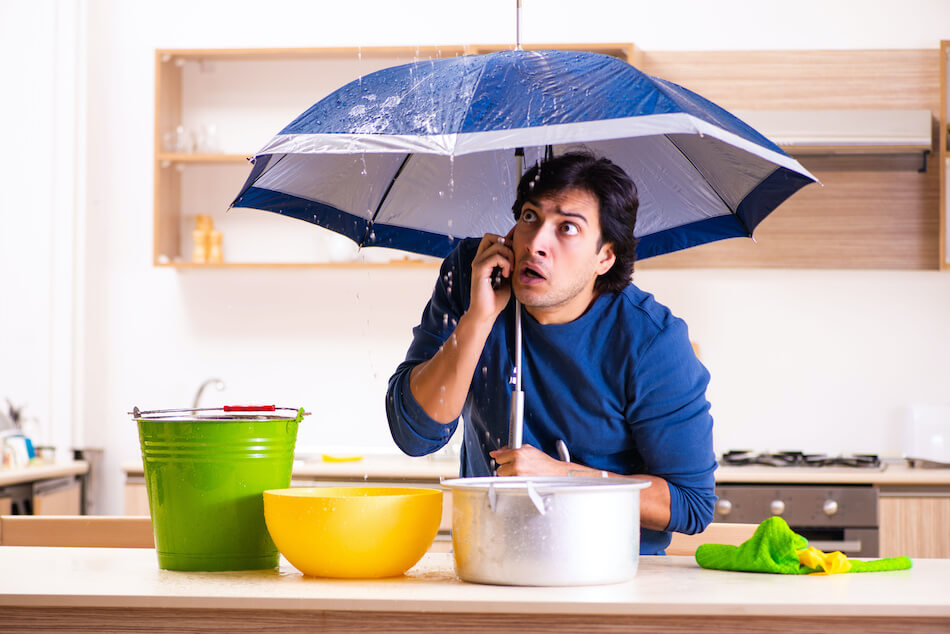 Although home insurance is designed to be relatively comprehensive, there are probably many things that the policy does not cover. In most cases, it depends on the type of event that caused the damage. For example, home insurance may provide coverage in the event of flooding due to a burst pipe. By comparison, these insurance policies often do not offer coverage in the event of flooding due to hurricanes. People who want additional protection for potential disasters like hurricanes or earthquakes may need to purchase an additional policy to cover the home.
Otherwise, homeowners may find that each policy designates specific limits for the type of damage or the items requiring repair or replacement. Home insurance does not provide for wear-and-tear or expected replacement of structures and systems at the end of their lifespan. Homeowners must determine how and when to perform regular maintenance, keeping in mind that the home's upkeep may affect the cost of the insurance policy. People who own an exceptional amount of valuable items or who need to insure the structure for a higher replacement value should consider increasing the coverage on their policy.
Types of Coverage
In each homeowners insurance policy, there will be a list of different types of coverage. Some plans are designed to handle nearly everything related to the event, while others are meant for basic protection for people who plan to handle most of it themselves. The policy provides set limits on coverage for certain aspects of the property or resident needs during the repair process. As a general rule, homeowners will find coverage limits listed in dollar amounts for the following:
Replacement or actual value of the structure
Replacement or actual value of other dwellings on the property
Personal liability for other people who are injured while on the property
Replacement or actual value of belongings that live on the property permanently
Living expenses, such as a hotel stay after a house fire
Medical payments for people or pets injured on the property
Within these coverage areas, homeowners may find a lot of room for variability. It is important to note that the coverage is not necessarily designed to provide full replacement value or cover all expenses resulting from the damaging event. For most plans, the policy presumes that the policyholder will pay at least a portion of the costs. Some coverage limits may fall significantly short of the total cost. In those cases, homeowners would be expected to cover the shortfall with additional payments out of pocket.
Homeowners Insurance Terms to Know
Homeowners insurance policies often include unfamiliar or nonintuitive terminology, such as replacement cost versus actual value. The language used in each plan dictates the type of coverage as well as the limits. Homeowners should become familiar with these terms so that they can be sure they have adequate protection.
Replacement Cost vs. Actual Cash Value
One of the first things that homeowners need to understand when comparing home insurance policies is the difference between replacement cost and actual cash value. Specifically, replacement cost refers to the estimated cost of replacing or rebuilding elements of the home. By comparison, actual cash value estimates the worth of the item or part of the structure, given its age and condition prior to the damaging event. Most insurance policies use replacement cost on the dwellings, since actual cash value may not be a very relevant point for rebuilding. However, insurance policies might only cover the actual cash value of belongings unless homeowners request replacement coverage. Since the value of the policy is based on costs estimated at the time, it is important to update the policy on occasion to reflect current prices.
Homeowners can ask for extra coverage given a couple of possible situations, although not all insurers offer it. Extended replacement cost value provides a set increase in percentage of replacement cost in the event that rebuilding costs more than expected. Guaranteed replacement cost covers the price of rebuilding regardless of cost, but it may not be a feature available from all insurers.
80% Rule of Home Insurance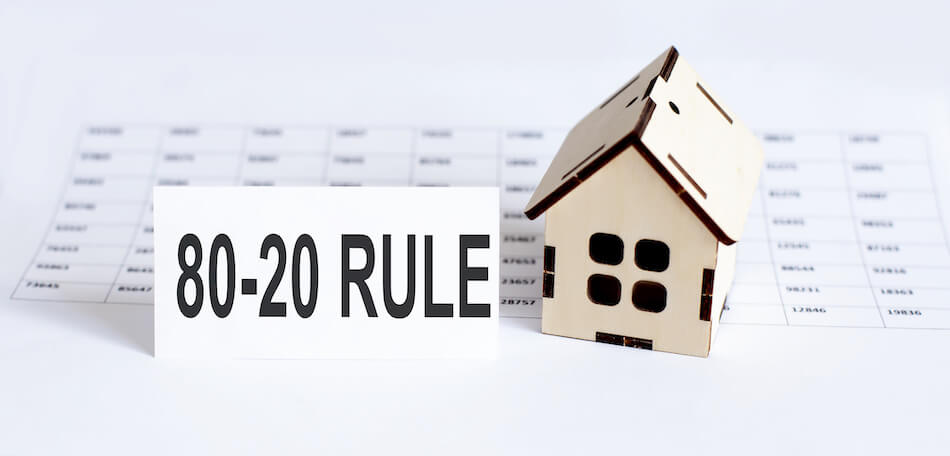 The amount of coverage that insurance will offer after an event depends on a few factors, including the amount of coverage related to the home's value. Under-insuring the home is common, particularly for homeowners who want to save money or have not updated the policy in a long time.
If the coverage does not provide for replacement for at least 80% of the entire home's value, the insurer might not cover the damage in full. The difference between the coverage amount and 80% of the home's value, calculated as a percentage of the total damage, would have to be paid by the homeowner. As such, if a person has a policy covering only 75% of the home's value instead of the minimum 80%, the insurer could provide a proportional payment of 95% of the damage instead of 100%, leaving the homeowner to pay the difference.
Types of Home Insurance Policies
Home insurance policies usually fall into one of eight possible classifications. Some classifications refer to the level of coverage, while others refer to coverage for specific types of homes:
HO-1: Very limited coverage, not commonly offered
HO-2: Only covers damage from specific causes listed in the policy
HO-3: Provides coverage for most damage, except a few exclusions
HO-4: Covers belongings only, intended for renters
HO-5: Most extensive policy, providing coverage for house and belongings for all events except exclusions
HO-6: Covers belongings and property of the owner, intended for condos and co-ops
HO-7: Covers the structure and belongings for owners of manufactured homes
HO-8: Provides minimal coverage for owners of older homes
HO-3 is the most common home insurance policy, offering full coverage for the structure in most cases and limited coverage for belongings. HO-5 is often called a comprehensive or premier plan because it provides the most coverage. However, the listed type of insurance may not be as important for comparing policies as the actual coverage options and limits. Homeowners should confirm the level of coverage that they can get from specific policies before making a choice.
Deductibles and Limits
Each homeowners insurance policy has coverage limits and deductibles that homeowners must pay every time they file a claim. Typically, people can compare deductibles and make a choice that works for them. Insurers base the deductible either on a flat amount or a percentage of the home's insured value. For example, someone might have a deductible of $1,000 per claim, or they could have to pay 1 percent of the home's insured value. There may be different deductibles based on the cause of the damage. Special policies, like earthquake insurance, often have their own limits and deductibles. Higher deductibles often translate into lower annual premiums, but they increase the amount that homeowners have to pay to make a claim.
When comparing deductibles, homeowners should also keep in mind the coverage limits. Insurance policies will have listed limits for the different coverage areas. For example, a policy will often pay the most to replace the structure and a lower amount for living expenses. If the cost to replace or repair the structure exceeds the limit, people would have to pay the excess in addition to the deductible.
Endorsements
When homeowners begin to assess the types of coverage they need for their belongings, they may want to consider endorsements. An endorsement is a special policy added to the home insurance coverage to provide money to repair or replace a specific item. In most cases, homeowners get them to provide additional protection when the standard policy cannot reimburse the full value.
Endorsements are sometimes referred to as riders. They are a popular addition to home insurance for people who own high-value items or who have expensive belongings that they sometimes take away from the home. People may consider endorsements for things such as:
Expensive jewelry
High-value artwork
Technological equipment
Antiques and heirlooms that have been appraised
For most home insurance policies, belongings are only covered to their actual cash value or a set coverage limit. On an art collection, for example, the value may far exceed the limit. Adding an endorsement may allow people to guarantee that high-value items receive the appropriate amount of coverage. Most of the time, homeowners need to provide proof of their ownership of the item and its appraised value for the coverage.
Homeowners Insurance vs. Renter's Insurance
Although homeowners insurance and renter's insurance provide similar types of coverage, they have separate functions. For someone who lives in a home that they own, homeowners insurance often includes coverage for the dwelling and some coverage for personal belongings. People who own investment properties need insurance protection for different circumstances. For example, landlords may carry home insurance to protect the structures on the property, but it is not always a guarantee. In any case, homeowners insurance typically does not cover the belongings of a tenant.
Renter's insurance covers tenant belongings in the event of damage caused by events covered in the policy. Like home insurance, a renter's policy usually pays out for belongings, liability, and living expenses. Since it does not cover the structure itself, it usually costs less than a home insurance policy. Typically, landlords will stipulate that renters must purchase their own policies if they want coverage for their belongings. Tenants are not always required to buy a policy, but having that protection can be a wise choice.
How to Choose Homeowners Insurance
With a basic understanding of home insurance policies, homeowners can begin to search for coverage options. This part of the process can take a few weeks from start to finish. By evaluating how much coverage they need and taking time to shop for a policy, people can ensure that they get what they expect.
How Much Dwelling Coverage Do I Need?
Determining the amount of coverage that is best for the property may require extra work. As a general rule, experts recommend that homeowners do not base their coverage on the home's market value. Market value can fluctuate significantly within a few years, and it also becomes outdated quickly. Instead, people may want to estimate regional average building costs per square foot and multiply it by the number of square feet of the home. Adding more coverage for outbuildings is a reasonable consideration, as well. To get an approximate number for building costs, homeowners may want to consult their insurance agent or a real estate agent in the area. At this time, people should also take an inventory of their possessions and collect documentation for high-value items that may need extra coverage. Taking a video of each room in the home can help to organize the inventory.
When buying the policy, homeowners should ask the insurance agent if coverage increases to account for inflation. Some policies provide a nominal increase, while others may not. Ultimately, people might want to plan to evaluate their coverage every year and change it to reflect the most updated information. Insurers often mail out coverage renewal notices or reminders to help people know when to review.
Getting the Best Deal: Insurance Shopping Tips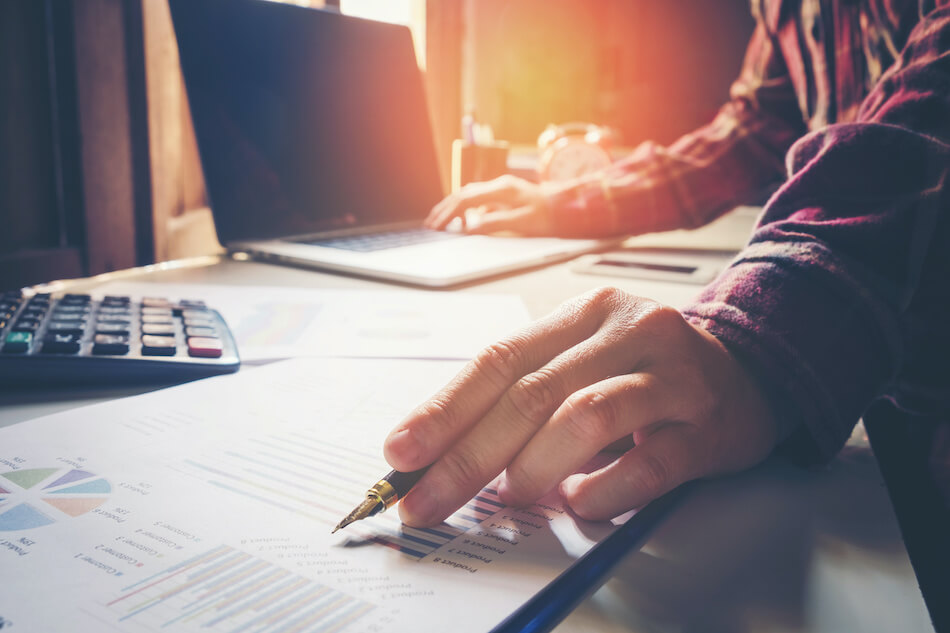 Homeowners should plan to shop around to get the right amount of coverage and a good deal on the policy. Insurers charge different amounts for coverage depending on a variety of factors. As such, various agents may offer unique premium amounts for the same coverage. Although people can get a general sense of the prices they will pay by doing online research, the best way to get detailed information is to request a quote. Requesting a quote online may require people to know how much coverage they are looking for or to spend some time talking with an agent to settle such matters. It may be easier for some people to call nearby agents.
To compare insurance quotes, homeowners should plan to get a printout or electronic list of the type of coverage, as well as deductibles and limits for each policy. By setting them side-by-side, people can determine if the policies actually provide the same coverage. Sometimes, a significant difference in premium indicates that the less expensive policy covers less. It might also be a sign of an application that was not completed in detail. Although cost is an important factor, it should not be the only one that people use to decide. Reading reviews of the company, and asking friends or family members for recommendations, can help people make a choice that fits their budget and their needs in the event of damage.
How to Save Money on Homeowners Insurance
Besides shopping around for insurance companies and getting multiple quotes before making a choice, homeowners have a lot of options to save money on their homeowners insurance. As a general rule, people may want to consider doing some or all of the following:
Getting a copy of recent claims reports for the home before buying it
Increasing the deductible, which usually lowers the premium
Improving credit, since high credit scores often qualify for additional discounts
Performing routine maintenance around the property, such as clearing brush to minimize the risk of a fire
Completing periodic upgrades to the home, including replacing old, leaky plumbing or inflammable roofing material
Installing and using a security system
Staying with the same company for a longer period, which may trigger a loyalty discount
Limiting the number of claims, which can trigger rate increases
Purchasing multiple policies through the same company
Knowing the home's history does not necessarily make insurance cheaper, but it can help people learn where the property's trouble spots are and ensure that they have adequate coverage.
Discounts are often dependent on the company and the home's location. People interested in saving the most money may want to do additional research into the discounts commonly offered by certain companies. Asking specifically about discounts when requesting a quote may help homeowners discover options that they did not know about.
Common Homeowners Insurance Mistakes
With the level of complication involved in a homeowners insurance policy, there are a variety of mistakes that people can make. For the most part, the biggest problem involves misunderstanding the type of coverage and the limits. People often assume that they will be covered by their home insurance in the case of weather-related flooding or earthquakes, when this is usually not the case. In fact, most homeowners need to buy additional policies to cover these causes.
People who buy limited policies may be surprised to learn that, even if the cause is covered, they lack sufficient insurance to repair or replace the structure. Coverage limits are set at the time of the policy, and they may not adjust for inflation. As such, someone who buys a policy and continues it for 15 years might discover that their initial coverage is no longer sufficient. Limited coverage can be a particular problem for belongings, which often have a different level of coverage than the dwelling. People should plan to review the policy each year rather than wait until they need to make a claim.
Avoiding other problems also requires attention. Setting a high deductible makes it easier to pay premiums, but people have to have the money to pay the deductible at any time. Making too many claims, especially ones for coverage only a little higher than the deductible, can lead to a loss of discounts or cause the company to refuse to renew the policy. Reading all communications from the insurer can help to avoid an unpleasant surprise.
Understanding Your Policy Ensures You're Protected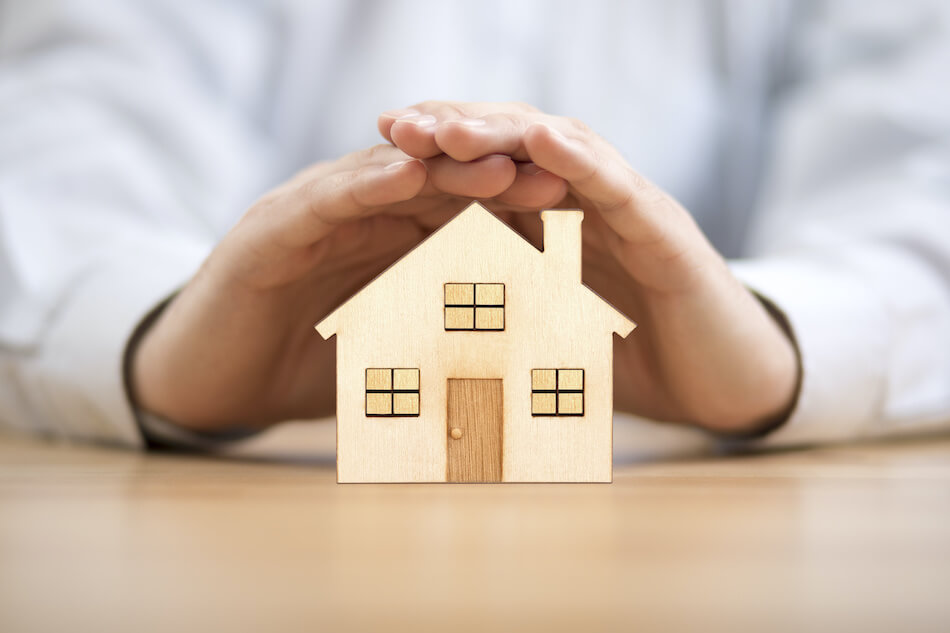 Buying homeowners insurance can be almost as complicated as buying a home. It is a wise investment, as the proper protection can help residents rebuild after a disaster. People have to be familiar with a variety of terms, especially if they want to compare different policy options to get the best deal. They must know which types of policies are most appropriate for their homes, the region, and the amount of protection they want. Putting in the time and effort to shop around and request multiple quotes may reward people with the perfect amount of coverage and the best price.
Additional Reading
https://www.investopedia.com/insurance/homeowners-insurance-guide/
https://www.nerdwallet.com/article/insurance/understanding-homeowners-insurance
https://www.iii.org/article/homeowners-insurance-basics
http://www.rmiia.org/homeowners/Walking_Through_Your_Policy/Homeowners_Insurance_basics.asp
https://www.usnews.com/insurance/homeowners-insurance/how-does-homeowners-insurance-work
https://www.insureuonline.org/consumer_homeowners_types.htm
https://www.investopedia.com/ask/answers/06/80percentrule.asp
https://www.educatorsinsuranceagency.com/blog/understanding-the-80-rule-for-homeowners-insurance.aspx
https://www.usnews.com/insurance/homeowners-insurance/how-to-buy-homeowners-insurance
https://www.consumerreports.org/cro/homeowners-insurance/buying-guide/index.htm
https://www.allstate.com/tr/home-insurance/how-to-compare-home-insurance.aspx
https://www.usnews.com/360-reviews/homeowners-insurance/things-to-know-when-buying-homeowners-insurance
https://www.insureuonline.org/consumer_homeowners_ten_tips.htm
https://www.mortgageloan.com/what-to-consider-when-buying-homeowners-insurance
https://www.washingtonpost.com/business/2020/11/10/eight-tips-buying-homeowners-insurance/
https://www.allstate.com/tr/home-insurance/covered-in-homeowners-policy.aspx
https://www.investopedia.com/ask/answers/101314/whats-difference-between-renters-insurance-and-homeowners-insurance.asp
https://www.valuepenguin.com/homeowners-vs-renters-insurance
https://www.nerdwallet.com/article/insurance/save-on-homeowners-insurance