What Home Buyers Need to Know About USDA Loans
Posted by Rob Dekanski on Saturday, January 5, 2019 at 12:33 AM
By Rob Dekanski / January 5, 2019
Comment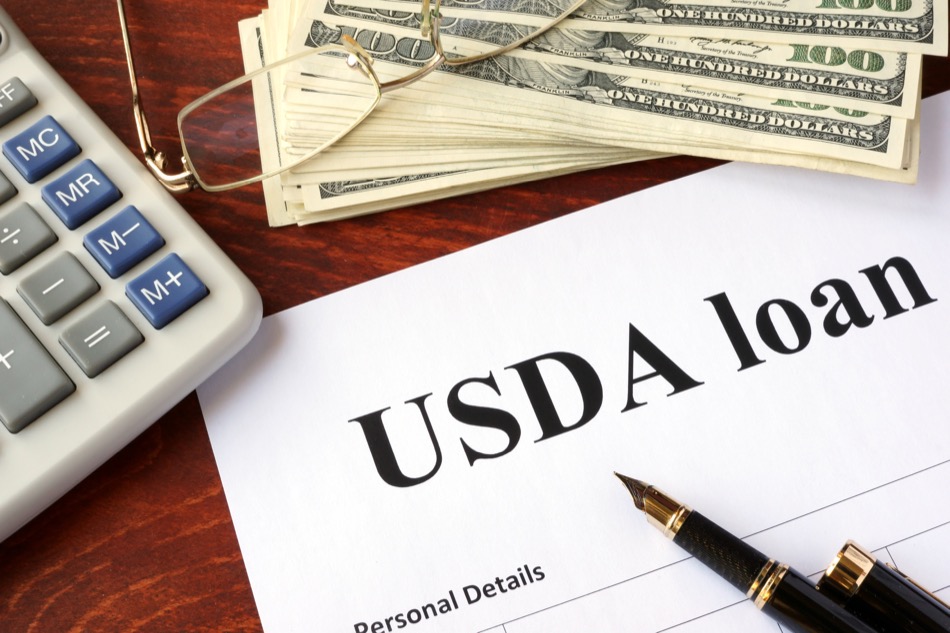 There are a lot of different options available to home buyers when it comes to choosing a loan to use. One of the loans home buyers can use is sponsored by the United States Department of Agriculture, shortened to just USDA loan. These loans are not like FHA loans or conventional loans. And like any specialized loan, USDA loans aren't for everyone, but some home buyers can benefit greatly from using them. Here is what all home buyers interested in USDA loans should know before jumping in and applying for one.
For informational purposes only. Always consult with a licensed mortgage professional before proceeding with any real estate transaction.
The History and Purpose of USDA Loans
USDA loans have been around since 1991, and since then they have been used as an incentive to encourage people to move to America's suburban and rural areas in order to help boost their economies. USDA loans are also aimed at low- and medium-income home buyers in order to give them an opportunity to own their own home, which may not be feasible otherwise.
Home buyers can borrow as much as $500,000 through a USDA loan, though this is more common in states with higher real estate prices such as California and Hawaii. Many of the eligible areas are limited to a loan of $216,840, but they can be lower to fit what's needed. USDA loans can be used to purchase a home, build a home, or refurbish a home that the applicant already owns.
USDA Loan Eligibility
Because USDA loans are government sponsored, they have quite a few different criteria that applicants must abide by in order to be eligible. Here are some of the general requirements:
The applicant must be a US citizen or have permanent residence within the country.
The applicant must have dependable income and be able to pay the monthly mortgage payments.
The applicant must have approved credit history.
The applicant must not have been disallowed from participating in federal programs.
Criteria can also change depending on the location the applicant wants to purchase property in or based on what they plan to do with the loan, so applicants should double check what is expected of them.
Eligible Locations
Because USDA loans encourage people to move to rural and suburban areas, urban and metropolitan locations will never be eligible. In addition, not all suburban areas are eligible for USDA loans either, so home buyers need to make sure their desired area is eligible for the loan. Fortunately, the USDA has a convenient map that shows all eligible locations so buyers can plan accordingly.
The USDA Guarantee
Some lenders are tentative to lend to USDA loan applicants because of stigmas surrounding government-sponsored loans. However, in order to combat these stigmas, the USDA offers a special guarantee to all lenders. The USDA Guarantee states that should a borrower default on their loan, the USDA will pay back the lender in their stead. This incentivizes lenders to accept requests for loans because they're no longer at risk should the borrower be unable to pay back the loan.
USDA Loan Closing Costs
Closing costs are an essential part of the home buying process, but they work differently in USDA loans. When using this type of loan, the seller can pay the closing costs up to 6% of the home's cost instead of the buyer, which can be a considerable amount of money. This is more common in slow markets where sellers don't get many offers, though. Buyers can also add their closing costs to their monthly mortgage to pay them off gradually instead of all at once.
USDA loans can help many Americans who think owning or buying an Old Bridge home is out of their reach and provide them with many advantages that other loans don't. For more information about USDA loans, be sure to consult a real estate agent or visit the USDA's website.
For informational purposes only. Always consult with a licensed mortgage professional before proceeding with any real estate transaction.