What Every Homeowner Needs to Know About Home Insurance Policies
Posted by Rob Dekanski on Thursday, January 9, 2020 at 8:59 AM
By Rob Dekanski / January 9, 2020
Comment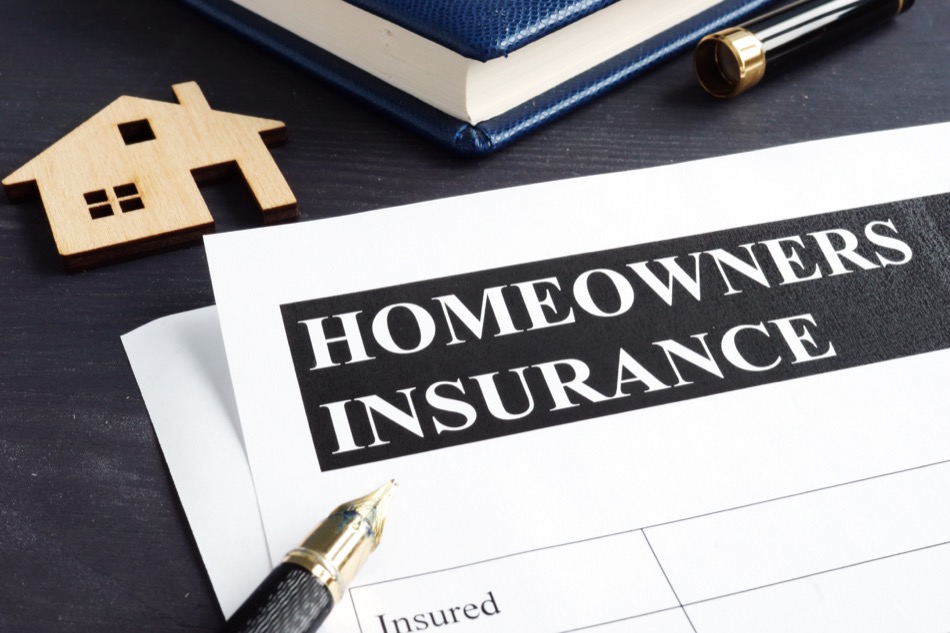 Home insurance policies can seem unbearably complex to the average citizen. However, once a few terms and coverage options are clarified, the entire scope of what it all means becomes apparent quickly. Essentially, homeowners insurance comes in packages known as policies, and each type offers specific coverages, limitations, restrictions and other variances depending on the type of Ocean County property is being insured. Here are some homeowners insurance basics concerning what is and isn't covered and popular types of policies one can choose from.
For informational purposes only. Always consult with an attorney, tax, or financial advisor before proceeding with any real estate transaction.
Structural Protection for Dwellings
Structural coverage is the most intrinsic component of home insurance policies. The dwelling coverage section will have specific details concerning what it will and will not cover. In general, this will pay for rebuilding or necessary repairs for structures on the property that are damaged by a 'peril' listed within the policy. Common coverages include:
Smoke and fire damage
Hail and lightning damage
Damage caused by mischief or vandalism
Theft
Hurricanes and windstorms
Vehicle sourced damage
Falling objects
There are many other damages that might be included, depending on which company the policy is bought and a particular policy's coverage limitations. Attached structures like garages are covered, as well as standalone sheds, gazebos, etc. Typically, wiring, heating and cooling systems plus plumbing are also covered to some level.
However, standard homeowner insurance policies do not cover routine wear and tear or damages due to 'acts of god' and hazards such as earthquakes, flooding and volcanic eruptions. Owners will need to buy supplemental policies for these hazards if necessary.
Coverage for Personal Belongings
Furniture, electronics, clothing and appliances are covered under personal property portion of a home insurance policy. Even items like sports equipment and certain valuables will enjoy protection up to the policy's fiscal limitation amounts for covered perils listed. Most policyholders don't realize this component of their insurance also covers personal property off site such as storage facilities. As with dwelling coverage, owners can opt for full cash replacement or actual cash value for personal items. Luxury goods like jewelry, furs, memorabilia and artwork may require a separate rider policy called an endorsement to cover these valuables.
Liability Home Insurance Coverage
The liability component of home insurance policies protects policyholders, their family members and even pets against lawsuits should someone, their reputation or their property get damaged as a result of accidental encounters. This also covers associated legal expenses, and the liability coverage extends beyond the home to anywhere in the world. Those with higher risks may want to get an umbrella policy for greater fiscal coverage.
Coverage for Living Expenses During Claims
If a covered home is deemed uninhabitable due to a covered peril, this component will cover expenses for lodging, meals and certain living costs while repairs or rebuilding takes place. It is important to note the limitations in this section to ensure coverage is adequate to meet your family's needs, if evacuating the home is necessary.
Types of Homeowners Insurance Policies
One of the biggest aspects of buying home insurance is determining how much coverage you need. In essence, policyholders will have three main coverage options:
Actual Cash Value—This replaces possessions or the home itself, but depreciation will be factored in before payouts are made.
Replacement Cost—These policies offer to replace or rebuild damaged property and property up to full value without factoring in depreciation.
Guaranteed Replacement Cost—This is the most expensive option, but it offers the most extensive coverage by offering the full replacement cost of property and structures—even when they exceed the policy's limitations.
When doing research in your quest to obtain the best home insurance in New Jersey, be sure to get numerous quotes, as companies vary widely concerning cost, reputation and their coverage limitations.
For informational purposes only. Always consult with an attorney, tax, or financial advisor before proceeding with any real estate transaction.