Thinking About Buying a Tiny Home? Read This First
Posted by Rob Dekanski on Monday, May 4, 2020 at 9:47 AM
By Rob Dekanski / May 4, 2020
Comment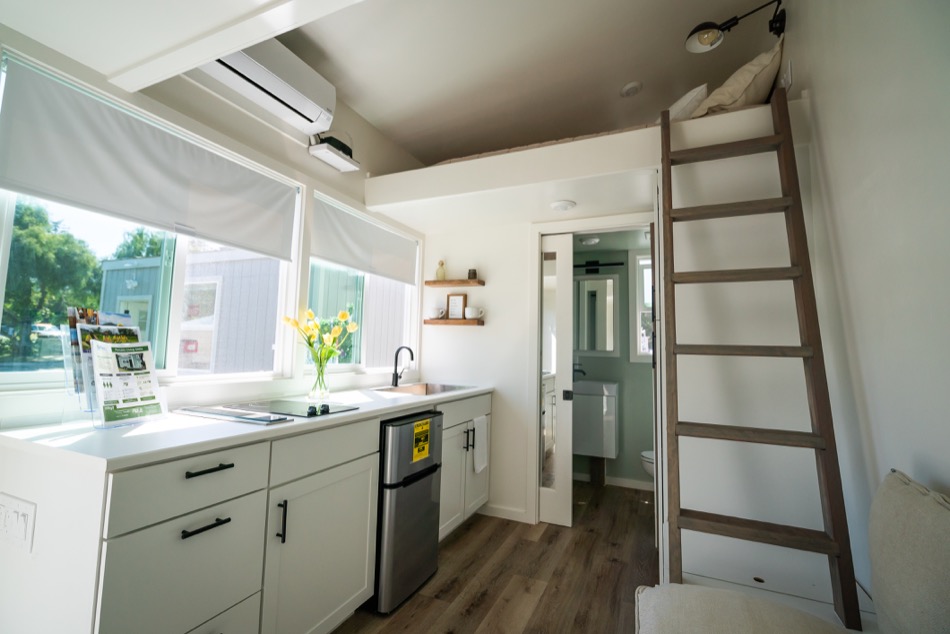 Despite their small size at just 400-600 square feet, tiny homes are currently a big housing fad that many people want to get in on. At a glance, tiny homes seem like a great choice for just about everyone, but informational videos that romanticize them can be misleading. They show all of the good things about tiny home living without acknowledging any of the disadvantages that also come with it. All Mercer County home buyers who want to purchase a tiny home need to know exactly what they're getting, and that means knowing the good along with the bad. Here is what home buyers need to know about tiny homes before the sign any closing documents.
The Tiny Home Market Is Unpredictable
Not many people plan to spend their entire lives in one home. If they get a new job that's far away or want a larger home for an expanding family, they'll sell their current home and buy a new one that fits their new needs. With tiny homes, selling can be difficult. Right now, tiny homes are popular - but what about five years from now? Ten years from now? There's no predicting if this fad is here to stay, and that can mean a tiny home owner may get stuck with a home they can't sell. Home buyers who want a tiny home need to be aware of the risk they may not be able to sell their home later on before they buy one.
Limited Living Space
It's in the name: tiny homes are tiny. While the average tiny home is around 400-600 square feet, some tiny homes can be as small as just 160 square feet. Homeowners need to remember that within that space, there needs to be a place to sleep, cook food, eat, and use the bathroom, and all of those necessities take up a lot of that limited space. Tiny homes aren't a good choice for people who have a lot of possessions or want to be able to entertain guests. They have enough room for the person or people who live there, and that's it. These homes just don't have enough space for more than that.
Getting a Mortgage Can Be Difficult
One of the most appealing factors about tiny homes is they're quite affordable. Many tiny homes around $30,000, and some can be even less depending on how they're built. However, this affordable price tag is both a good and bad thing because most lenders will not agree to lend such a small amount because small loans are too expensive for lenders to fund. For home buyers who don't have $30,000 in cash, this can completely cut them off from buying the home, so this isn't an option for everyone.
Tiny Homes Don't Have Traditional Plumbing
When someone commits to a tiny home, they need to understand these homes cannot be affixed with plumbing like a normal home can. This means the homeowner will need to supply their own water for cooking and bathing, and they also need to take care of their waste, which can be done by collecting everything in a water tank, composting, or several other techniques. Having to dispose of waste can be a big deal breaker for a lot of people, so this is extremely important to know about ahead of time.
Tiny homes can be good homes for some people, but they aren't a good choice for everyone. With all of this information in mind, homeowners should carefully consider if they would actually like living in a tiny home, or if they just like the idea of living in one.