What Homeowners Should Know Before Constructing a Deck
Posted by Rob Dekanski on Wednesday, July 15, 2020 at 6:08 AM
By Rob Dekanski / July 15, 2020
Comment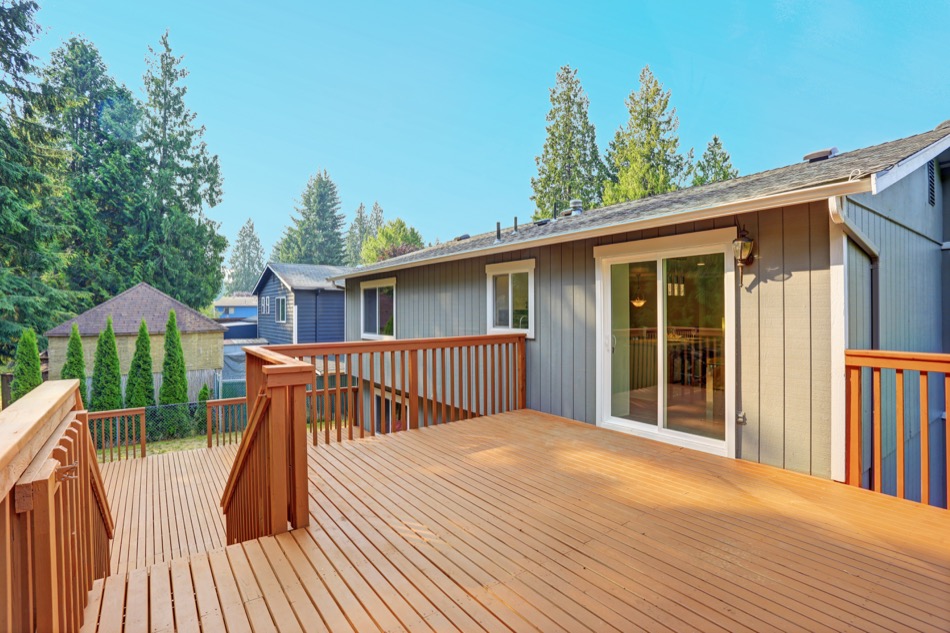 Warmer weather practically demands a deck, one where everyone can enjoy the outdoors while still being close to all the creature comforts of home. From outdoor barbecues to summer nights, decks can improve the property from the outside in. But before homeowners can jump into a new project, they should take note of a few things.
Construction Zoning
Un-zoned work can end up being a hassle for homeowners. There are some neighborhoods that will let their residents construct without consulting anyone, but others will need the work to be discussed and approved first. This can be as simple as getting a standard permit or as complicated as scheduling regular inspections.
In general, the more impact a person's property will have on their neighbors, the more likely they are to need permission. After all, a damaged pipe in the yard could affect far more than just the homeowner's plumbing. Those in HOAs may have exceptionally strict laws—far beyond what the neighborhood recommends or requires.
Do It Yourself
Most homeowners will hire contractors for at least part of the construction, mainly as a way to control for quality. However, this doesn't mean that homeowners should avoid the DIY experience. Digging posts, marking the dimensions with spray paint, or even cutting the wood for the project can make a big difference.
The main thing to remember is that homeowners should be keeping careful track of the details of the deck, including the dates of each major step. Not only can this help solve a future issue, but it will also help future homeowners know more about the work done on their new property.
Finally, make sure to call upon more than one contractor to compare everything from rates to reviews. Most contractors are willing to work with homeowners when it comes to negotiating the work and prices, so homeowners should offer to do some work if they hope to cut down on costs.
Consider the Soil and Material
The soil under the deck has a lot to do with how the deck will perform in the coming years. The less cohesive the soil is, the more support the deck will need. Soils like clay gravel, silt, and sand may need deeper roots, depending on its composition. Regardless of the type of soil a homeowner has, decks made from treated wood don't usually last as long as those made with composite wood. Composite wood is a more expensive item, but it can also come with a warranty that lasts for more than two decades. Plus, there's generally a lot less maintenance on the part of the homeowner.
Why Build a Deck?
Here are just a few extra points to consider before construction:
If homeowners want to be able to travel easily from outdoors to inside, an attached deck makes the most sense.
Those who want to enjoy ponds or pools can consider a free-standing deck where the water element is.
Homes that are made from weaker materials like stucco may not be able to support an attached deck.
Make sure to measure the deck space to get a sense of how much free space will be leftover.
Decks can be a great investment in a property, even if it takes some time, money, and grunt work to complete. Homeowners who like to spend their days under the sun, moon, and stars will undoubtedly find the construction worth it after it's all complete.