Strike While It's Hot: Expert Tips on When to List Your Home for Sale
Posted by Rob Dekanski on Friday, March 24, 2023 at 11:01 AM
By Rob Dekanski / March 24, 2023
Comment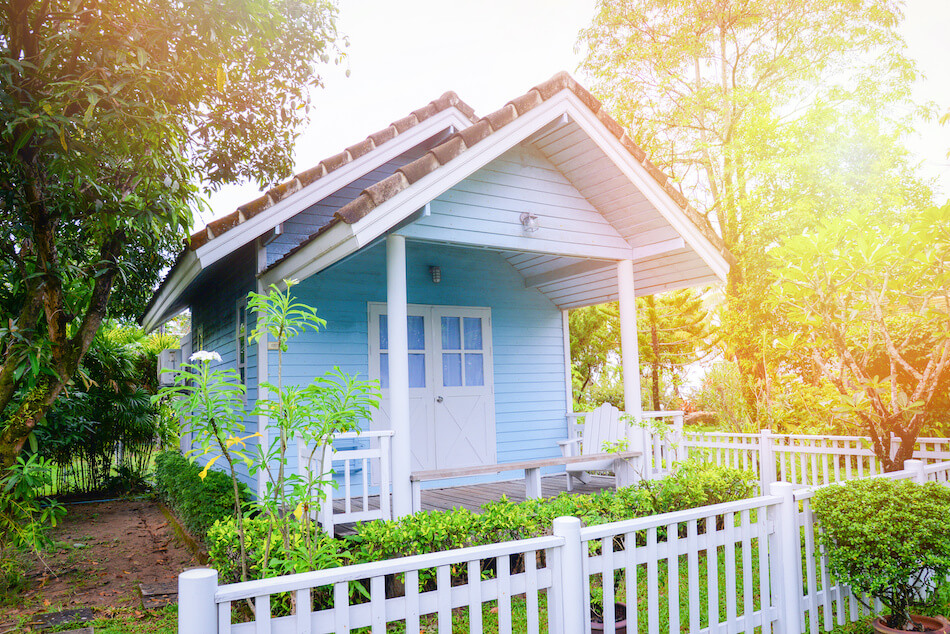 Selling a home requires careful consideration and planning; one of the most crucial factors to consider is timing. The real estate market is constantly fluctuating, and the timing of your home sale can have a significant impact on the sale price, the length of time it takes to sell your home, and the level of competition you may face from other sellers. Whether you're a first-time home seller or a seasoned pro, it helps to consider these valuable insights to help you make an informed decision about when to sell your home.
For informational purposes only. Always consult with a licensed real estate professional before proceeding with any real estate transaction.
Sell Your Home With
Robert Dekanski.
Maximize the value of your home with the Robert Dekanski Team. Schedule your consultation today and experience a hassle-free home selling process with the best real estate team in New Jersey.
Best Time of Year to Sell a House
When it comes to selling a house, the best time of year can vary depending on many factors. Generally speaking, the housing market is driven by local and seasonal trends, which influence when buyers and sellers tend to be most active. Understanding these trends can help maximize profits and minimize losses when selling a home.
Typically, springtime tends to be the peak season for house sales due to potential buyers wanting to take advantage of summer break to move and get settled into a new house. During this season, there may be more competition on the market, but chances are there will also be more interested buyers and you can always utilize home staging tips to differentiate your listing.
Best Month to Sell a House
Knowing which month is best for selling your home can help you get top dollar for your property. The optimal month to sell a house depends on where you live and the housing market conditions in your area. Generally, mid-May through August tends to be a good window for selling houses due to higher buyer demand during this period. Consider avoiding months like January or December if possible, since many buyers don't have their finances ready at those times, and this could decrease competition for your house.
Best Day to List a House
The best day to list a house for sale is largely dependent upon the seller's individual circumstances. In general, it has been found that listing a house on Thursday can be more effective in capturing buyers' attention. Listing on Thursday gives potential buyers the opportunity to plan to see the home over the weekend and can potentially even bring in offers by Monday. However, there are other factors that should be taken into consideration when deciding how to time the sale of your house.
How Seasonality Affects Home Selling
As listing a house on the right day is an important factor in selling, it's also essential to consider how seasonality impacts home sales. Seasonal changes can have both positive and negative effects on the sale of property, so understanding these seasonal fluctuations can be invaluable when determining the best time to sell.
Selling a House in the Spring
For those looking to sell their home, spring can offer the perfect opportunity to do so. One main benefit of selling a house during the spring months is that there are typically more buyers actively searching for homes at this time of year. In some climates, with warmer weather comes increased mobility for prospective purchasers due to improved road conditions.
Additionally, since many families prefer moving over summer vacation periods, buying a home in the spring allows them ample time to move before the start of school. This influx of potential buyers creates an active market filled with competition, which can lead to higher sale prices being offered by people trying to time their purchase strategically.
Selling a House in the Summer
Summer is often considered the best time for a home sale. Generally, the weather in the summer months tends to be more favorable and can make house visits more enjoyable for potential buyers. Additionally, there are usually more buyers actively looking during this season due to better closing conditions than at other times of the year, which can help you get a great sale price, even when selling a fixer-upper.
When selling a house in the summer, it is important to consider factors such as seasonal market trends, local housing supply and demand, marketing strategies, and pricing strategies. It pays to consult with a licensed real estate agent to get more insight into your local market's condition when timing a sale and to help you avoid fatal home selling mistakes.
Selling a House in the Fall
With colder temperatures and changing leaves, selling your home in the fall can be an excellent idea. In fact, many people find that autumn presents unique opportunities when it comes to finding interested buyers.
Autumn weather brings out potential buyers who are eager to purchase before winter arrives. Additionally, many real estate markets remain competitive throughout the fall season, so listing early increases the chances of receiving multiple offers. Homeowners may also benefit from more relaxed inventory levels since there isn't as much competition compared to the spring or summer months.
Selling a House in the Winter
The winter months tend to attract fewer buyers since many people prefer not to deal with moving furniture in harsh weather conditions. However, those that make offers at this time tend to be serious about buying and willing to pay higher prices than average because there's less selection for them to choose from compared with springtime listings. Ultimately, timing depends largely on individual situations, such as job relocation or financial circumstances, so researching local markets and understanding current trends is key when determining the right time frame for selling your house.
When is the Worst Time of Year to Sell a House?
In addition to the best time of year to sell a house, it is also important to consider what may be the worst times of year to sell. It could be argued that winter is one of the worst seasons for selling a home, due primarily to adverse weather conditions, the holiday season, and the limited availability of buyers. Finding out exactly when the worst time of year to list a house for sale is in your market requires careful consideration, taking into account seasonal fluctuations in supply and demand, market conditions, and local trends. It's best to consult with a local real estate agent who has insight into your real estate market.
How Much Difference Can a Well-Timed Sale Make?
Timing can be critically important for sellers, as seasonal fluctuations in the housing market have an impact on both pricing and buyer demand. A well-timed sale may bring higher profits or help buyers save money by taking advantage of current market conditions.
When discussing the timing of a home sale, there are two main factors that need to be taken into account:
Seasonality: Seasonal trends vary from region to region but typically involve periods of high activity followed by lulls during certain times of the year. For example, spring tends to be the busiest time for buying and selling homes due to increased consumer confidence in the economy, while the winter months tend to see fewer sales due to colder weather and lower levels of consumer spending.
Economic cycles: Recessions usually cause house prices to drop. Conversely, economic booms lead to increases in demand, resulting in inflated prices that could benefit sellers.
To maximize profit potential or minimize costs associated with selling a home, homeowners should consider both seasonal trends and economic cycles when deciding when it's the best time to sell their home.
Sell Your Home in Any Season
While there are general trends in the real estate market that can influence the best time to sell, ultimately the decision should be based on your individual circumstances and goals. Whether you're looking to maximize your sale price or minimize the time your home spends on the market, taking the time to understand the market conditions and the unique factors influencing your sale can help you make a well-informed decision. By choosing the right seller's agent, you can increase your chances of a successful home sale and get valuable insight into the best time to sell in your particular market.
For informational purposes only. Always consult with a licensed real estate professional before proceeding with any real estate transaction.
Sell Your Home
With
Confidence.
Sell Your Home With the
#1 Real Estate Team in New Jersey.
Ready to sell your home for top dollar? Let the Robert Dekanski Team handle it all. Contact us now to schedule a consultation and take the first step towards a stress-free home selling experience with the best real estate team in NJ.
Sell Your Home With Robert Dekanski Today