Living in New Jersey: 12 Things to Know Before Moving to New Jersey [2023]
Posted by Rob Dekanski on Monday, January 23, 2023 at 9:15 AM
By Rob Dekanski / January 23, 2023
Comment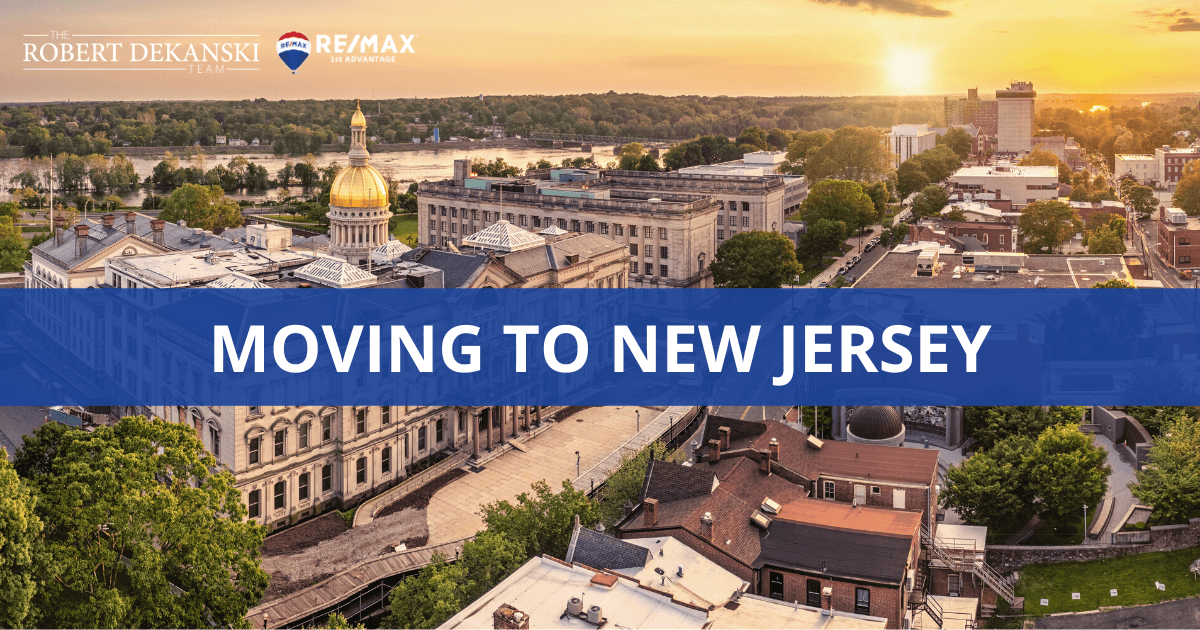 Spanning less than 14,000 square miles with a population of nearly 10 million residents, New Jersey is a densely populated and highly sought-after destination for prospective homebuyers. The state's booming economy, proximity to New York City, and stunning beaches are some of the reasons why people love living here. For anyone considering calling this desirable state home, here's what to know about moving to New Jersey.
Why Should You Consider Moving to New Jersey?
Living in New Jersey provides plenty of perks. With communities like the town of Piscataway and the town of Edison, there are many good reasons to live within the state. Here are some of the most common reasons why people become residents of one of the many cities in New Jersey:
Top Transportation: New Jersey is home to one of the largest systems of railroads and highways. Interlinking the Birch Glen neighborhood and others, NJ Transit is convenient for residents. Not to mention, it's also the connection between New York City and Philadelphia, which means those living in Jersey have access to multiple airports. The state is known as one of the top ten when it comes to transportation.
Full Service Gas Stations: There was a time when nearly all gas stations were full service. However, there are still quite a few full-service gas stations in New Jersey because self-service is against the law.
Plenty of Shopping: There are plenty of shopping malls, urban shopping areas, and so much more in New Jersey. You will find more shopping malls here per square mile than any other state in the entire country.
Plenty of Unique Places to Go: New Jersey may be a smaller state, but when you live here, you can go to the beach, hike in the mountains, or visit the big city. You can gamble in Atlantic City, or escape to one of more than 50 resort cities and towns and enjoy plenty of top entertainment. The state is full of unique things to do, and it's close enough to both New York City and Philadelphia to make vacationing easy.
It's Near, But Not, New York City: A large number of residents move to the Garden State because they don't want to live in New York City. They prefer to be close to NYC, but they don't want to be one of this massive city's nearly 9 million residents.
These are just a few of the many reasons people move to New Jersey. Many areas in the state are growing and provide easy access to all types of unique things to do, places to go and so much more.
New Jersey Cost of Living
The cost of living in New Jersey is about 15% higher than the national average, with housing being the most significant expense. On average, housing in New Jersey is 38% more expensive than in the rest of the country.
The median home price here is just shy of $400,000, about $100,000 more than the median cost of a property in the United States. Similarly, rent is also more expensive than average in New Jersey. Depending on the unit's size and number of bedrooms, New Jersey apartments tend to rent $100-$200 more per month than the average cost of a similar apartment elsewhere.
While housing is more expensive than average, New Jersey has hundreds of cities to choose from and plenty of housing options that come in a wide range of price points. For example, homebuyers looking for luxury properties would do well to look in areas like the city of Summit or Princeton. For apartment hunters with a generous budget, the average monthly rent of an apartment in Jersey City is more than $5,000.
At the other end of the spectrum, Camden and Trenton have homes for sale starting in the low-$200s. For renters, the most budget-friendly areas are the South River borough and Randolph, where the average monthly rents for one-bedroom apartments are between $1,000 and $1,300.
High housing costs are really the only factor prospective New Jersey residents need to consider regarding the cost of living. Other everyday expenses like food, utilities, healthcare, and entertainment are on par with the rest of the country regarding price.
New Jersey Economy
More than four million New Jersey residents are employed full-time, and the average annual salary for an individual is more than $75,000.
While the state's proximity to New York makes it a perfect option for residents who commute into the Big Apple, New Jersey is home to plenty of recognizable businesses that provide thousands of career opportunities to job seekers in the state.
The state is home to 15 Fortune 500 companies, the most recognizable names being:
These companies are a significant part of New Jersey's economy, bringing in staggering revenues from $9 million to over $82 million annually. The companies' headquarters make up hundreds of thousands of jobs for the New Jersey workforce.
There are plenty of other major employers in New Jersey, including Amazon, Walmart Stores Inc., and UPS. Each has more than 20,000 employees at their New Jersey locations, making them essential staples to the Garden State's economic landscape.
Overall, New Jersey has an optimistic economy with an unemployment rate of roughly 6%.
What Are the Biggest Industries in New Jersey?
New Jersey's geographic location makes it ideal for two industries: Logistics and Transportation, and Manufacturing. The state has six airports, several major thoroughfares, including the Garden State Parkway and the New Jersey Turnpike, and two Class I freight railroads. Most notably, the state is the largest cargo port on the East Coast and the second-largest port for imports in the United States, second only to Los Angeles. More than two hundred billion dollars worth of cargo moves through New Jersey, making it the perfect location for businesses in these industries.
Other popular industries in New Jersey include Life Sciences and Finance, thanks to the state's population density and proximity to nearby New York City.
Things to Do in New Jersey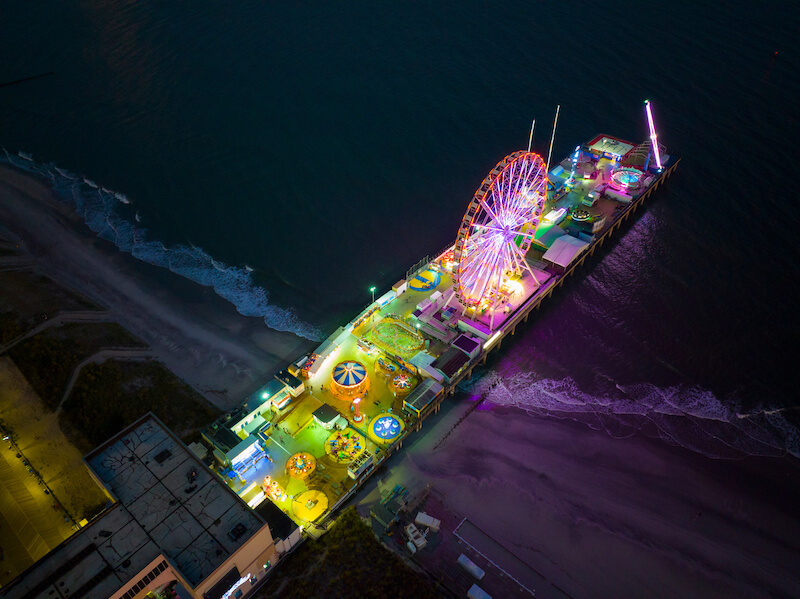 Despite the state's small size, there is no shortage of activities and attractions. From gorgeous stretches of untouched nature to thrilling adventures on one of the state's 50 rollercoasters and plenty of art, history, culture, shopping, and dining to experience in between, residents will always find fun things to do in New Jersey.
Outdoor Activities
There are plenty of things to do outdoors in New Jersey year-round. Those who appreciate art and culture will enjoy the New Jersey Botanical Garden in Ringwood, where they can tour, participate in a scavenger hunt, hike, or sit anywhere on the grounds to take in the gorgeous landscape.
Historians will love Ringwood Manor, a National Historic Landmark and a museum showcasing the original home's contents from the early 20th century. Other major outdoor landmarks in New Jersey include the Old Barracks Museum in Trenton, the Boxwood Hall State Historic Site in the city of Elizabeth, and the Thomas Edison National Historical Park in the West Orange area.
Skiing and snowboarding are other major New Jersey activities that allow residents to enjoy the state's landscape, with Mountain Creek in Vernon Township containing close to 200 skiable acres, 50 trails for mountain biking, hiking, and snowshoeing, a farm, and a zoo.
Local Attractions
One of the biggest draws to New Jersey is the famous Jersey Shore. During the state's peak season, millions near and far make the trip to enjoy the gorgeous beaches, bustling boardwalks, thrilling amusement parks, water parks, rides, and attractions.
The Jersey Shore has more than 40 unique towns and communities, some with names more recognizable than others. Atlantic City is synonymous with the Jersey Shore, which offers something for everyone. From its Steel Pier filled with carnival-style attractions to its glamorous hotels and casinos and all the shopping, dining, and recreational activities in between, living near this fabulous city is a significant perk for New Jersey residents.
Another part of the Jersey Shore is Cape May, a city on a peninsula with a resort-like atmosphere, brimming with gorgeous beaches and breathtaking Victorian-style homes. The city also hosts the extremely popular Cape May Music Festival, which hosts performances by various classical, jazz, and brass band musicians.
Restaurants & Nightlife
Because each one of the hundreds of cities, towns, and communities of New Jersey boasts a unique and distinctive lifestyle and atmosphere, it should come as no surprise that dining options in the Garden State are truly endless. Restaurant-goers seeking high-end establishments have their pick in New Jersey. Elements in Princeton and Raven & the Peach in the Fair Haven hamlet are upscale eateries serving new American fare, with Elements offering a classic interior and Raven & the Peach boasting a retro elegance.
Mid-priced restaurants are probably the most common in the state, and hungry patrons have many choices, including:
Southern fare at Delta's in New Brunswick
Steak at Seasons 52 in the Cherry Hill neighborhood
Argentinian cuisine at La Fusta in North Bergen
Unique eats and a fun tiki bar at Cellar 335 in Jersey City
New Jersey nightlife is sure to impress as well. Dance the night away at local nightclubs like QXT'S in Newark, bar Code in Elizabeth, or 46 Lounge in Totowa. For a quiet night with a few cocktails, try dullboy in Jersey City, Jay's Elbow Room in Maple Side, or Andy's Corner Bar in Bogota.
New Jersey Weather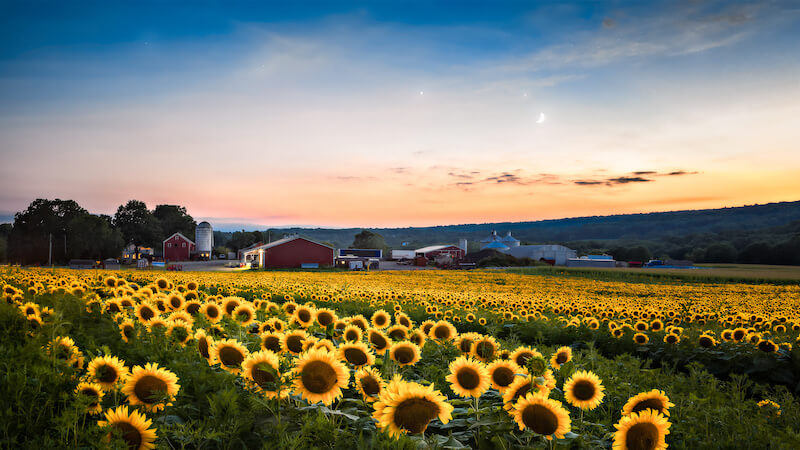 New Jersey has a continental climate, with residents enjoying all four seasons each year. The average daily temperature ranges from 40° F in January to 85° F in July. Rain and snow are common, with the average annual precipitation hovering between 40 and 50 inches each year. Despite its small size, New Jersey is home to five unique climate regions!
The Northern region takes up about a quarter of New Jersey and covers the Appalachian Uplands. Popular winter resorts like Mountain Creek, High Point, and Campgaw are in this climate region, making it the favorite of skiers and snowboarders.
The Central climate region runs from north to south and covers the areas of New Jersey that are the most densely populated. This climate region is one of the warmest due to the high concentration of buildings and paved roads retaining the most heat.
A bit further south is the Pine Barrens, getting its name from the volume of scrub pine and oak forests dominating the area. All the foliage thrives in the sandy soil, which has a major effect on the area's climate – its porosity causes precipitation to rapidly dry out once it reaches land, causing a wide range between the daily high and low temperatures.
Southwest is New Jersey's warmest climate region, having the highest average daily temperatures day and night. As a bonus, the region's proximity to Delaware Bay adds a maritime influence, often in the form of a cool breeze on a hot day.
Lastly, New Jersey's Coastal region is the most variable, having influences from land and ocean. During colder months, when the sea is warmer than the land's surface, the Coastal region is often warmer than others in the state. The opposite is true during early spring.
What Is Traffic in New Jersey Like?
New Jersey hosts the Garden State Parkway and the New Jersey Turnpike, which contain high traffic during rush hour. These routes can also become even more crowded come summer when many areas in New Jersey are popular with tourists. One area in New Jersey with particularly high traffic is the stretch of Interstate 95, where it intersects with Route 4, often experiencing stop-and-go congestion.
While traffic in New Jersey is not ideal, it is improving. A recent traffic infrastructure law going into effect will provide the necessary money to continue ongoing construction efforts aimed at helping ease the state's congestion.
Alternative Routes
One of the best tips for avoiding New Jersey traffic is avoiding highways during peak season. For example, driving on the Garden State Parkway in the summer may lead to hours spent in stopped traffic. To prevent this, leave during off times, like early in the morning or later at night.
Another way to avoid traffic in New Jersey is using mobile apps to navigate through clever and winding back roads throughout the state, which allows users to reach their destinations faster. Carpooling is another solution to traffic, creating fewer cars on the road and, in turn, faster commuting times.
Public Transportation in New Jersey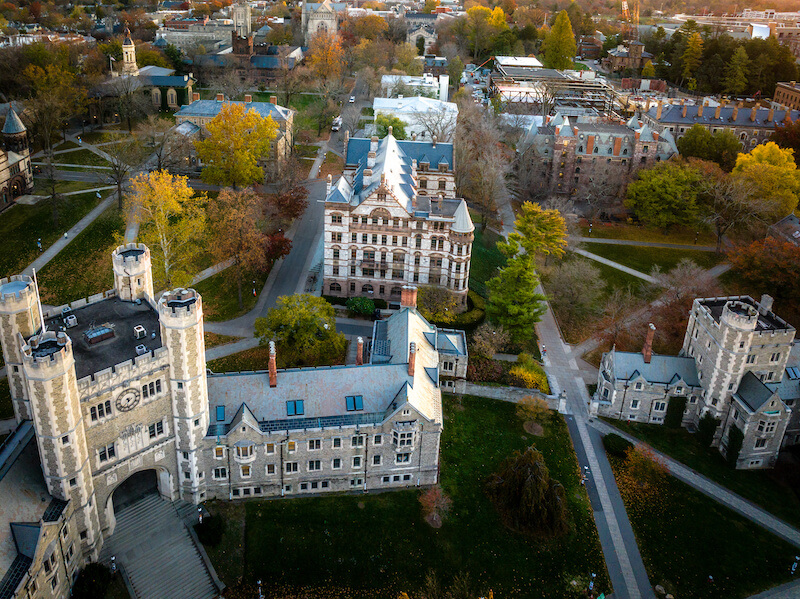 Public transportation is another alternative to New Jersey traffic. Here are just a few of the many public transportation options available throughout the state:
Amtrak
Metropolitan Transportation Authority
NJ Riverline
Hudson-Bergen Light Rail
The biggest and most widespread transit system in the state is NJ Transit. With more than 250 bus routes and 12 commuter rail lines, there are few places NJ Transit can't reach. Bus tickets are available for single rides, and weekly and monthly passes are additional options. Discounts are available for seniors, students, persons with disabilities, and military service members.
Amtrak is another popular option for travel that is readily available in New Jersey. Several Amtrak stations exist throughout the state, including Newark's Penn Station, New Brunswick, and Metropark Station. Ticket prices vary, costing as low as $2.75 for rides from Newark to New York City to roughly $400 for riders traveling to Union Station in California.
New Jersey Schools
New Jersey contains many educational opportunities, with nearly 2,500 public schools across almost 700 districts. The state also has a massive quantity of charter schools—more than 80—rivaling the number of charter schools in much larger states like Washington, Virginia, and Wyoming. Roughly 130,000 teachers serve New Jersey's public schools.
Private schools are also plentiful in New Jersey, with more than 1,300 in the state. Tuition for these schools varies, costing anywhere from $14,000 per year for elementary schools to roughly $20,000 for high schools. More than 200,000 students attend private schools in New Jersey each year.
There are few better places to attend a trade school or university than New Jersey for students pursuing education after graduation. The state is home to four public research universities, seven state colleges and universities, 14 private universities, and 18 community colleges. The state also has several technical and vocational schools that students can attend for certificate programs and job training.
Ready to Move to New Jersey?
New Jersey's charm, excitement, and uniqueness make it a great place to live. If the state's stunning beaches, sprawling parks, and snow-capped mountains aren't convincing enough, the state's thriving economy, excellent public transportation, and high volume of things to do may just seal the deal. Moving to New Jersey might be the perfect plan for prospective residents looking for a new and exciting place to call home.
If you're excited by the opportunities in New Jersey, contact The Dekanski Home Selling Team of RE/MAX 1st Advantage with New Jersey Real Estate Network at (800) 691-0485 to get in touch with our experienced team of real estate agents and discover the perfect New Jersey home for you today.
Read Our Moving Guides For Each Area Below