Purchasing a home in Brielle? Call (800) 691-0485 to reach your New Jersey real estate team, The Dekanski Home Selling Team. Our local real estate agents will offer guidance to help you through the Brielle housing market.
Brielle Real Estate Market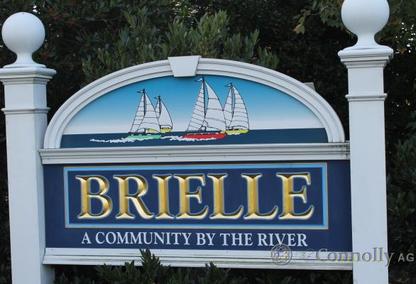 Brielle is a small coastal borough located in Monmouth County, New Jersey. It borders the Manasquan River and is minutes from the Atlantic Ocean. It has a population of 4,771 people and stands as a single neighborhood. It was incorporated 1919, and was named after a town in the Netherlands that's also called Brielle. The median home value in Brielle, New Jersey is $613,615.
Brielle borders Wall Township to the north, along with the Atlantic Ocean to the east. The community is a 50-minute drive from Staten Island. The Brielle Boro School District serves the area, and consists of 1 total school, which is Brielle Elementary School. Older students attend middle school and high school outside of the district. There are 589 students enrolled at Brielle Elementary School.
Brielle Home Prices
Roughly 80% of homes in Brielle are single-family detached homes. Another 2.9% of the homes are apartment complexes, and only 6.9% of the homes are townhomes. The majority of neighborhood home prices range between $511,000-$767,000, although you can find homes in the area that exceed a $1 million price tag. The median home price is $613,635.
Most of the housing in Brielle, New Jersey was built between 1970 and 1999 — in fact, over 40% of the homes were constructed in this era. Roughly 35% built between 1940 and 1969, and 11.5% of the homes were built between 2000 and present. The majority of homes in the area have 3-4 bedrooms (68%), and 22.4% of the homes have 0-2 bedrooms. Homes within the median price range in Brielle are typically single-family homes with 3-4 bedrooms and 2-3 bathrooms.
Many of the homes will contain relatively modern updates. However, if you want to put your own personal touch on a new home in Brielle, The Dekanski Selling Team can help you find your hidden gem.
Brielle Utility Information
Water & Sewer: 732-528-6600 Ext. 5113
Electricity: 1-888-544-4877
Gas: 1-800-221-0051
Internet, Phone & Cable Television: 1-800-934-6489
Waste Collection: 732-471-8900
Brielle City & Public Services
Administrative Offices: 732-528-6600
Animal Control: 732-922-0100
City Hall: 732-528-6600
Codes Administration: 732-528-6600 Ext. 5119
Economic and Community Development: 732-431-7470 (county)
Emergency Management Office: 732-528-5942
Finance Department: 732-223-8666
Fire Department: 732-528-5856
Mayor's Office: 732-528-5942
Police Department: 911 or Phone: 732-528-5050
Parks and Recreation: 732-528-6600
Library: 732-528-9381
Brielle School Information
Brielle School District: 732-528-6400
Brielle Real Estate Agents
Want to buy or sell a home in Brielle? Let our New Jersey real estate specialists help you through the purchase of your next Brielle property or expertly negotiate the sale of your current residence. As local real estate agents, we're experts on the dynamics unique to Brielle real estate.
Connect with The Dekanski Home Selling Team to learn more about Brielle buyer or seller representation, or head to our comparative market analysis page to learn more about the possible resale value of your home in Brielle!
Search Homes For Sale in Brielle NJ
Back to Monmouth County Real Estate