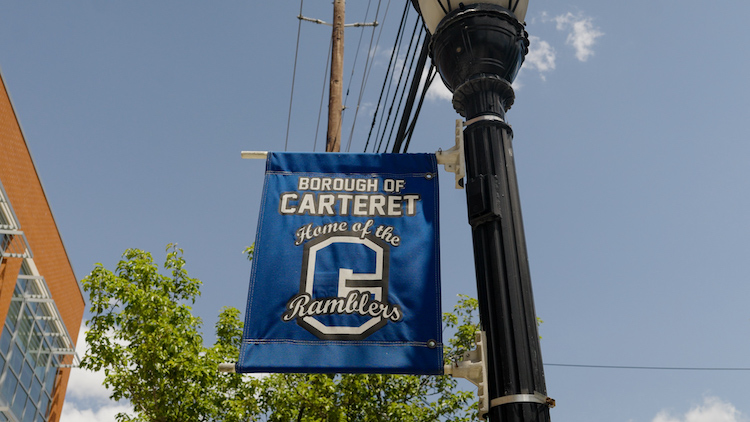 Carteret Homes & Real Estate
View today's hottest Carteret homes for sale & real estate in Middlesex County below! Carteret is a city located at the heart of Central New Jersey that is rich with bodies of waters, making for great scenery. The town was named after George Carteret, one of the first proprietors in New Jersey. To request up-to-date information about Carteret, NJ properties for sale or to arrange a private home showing, contact your local real estate experts today. Read more about Carteret real estate.
Homes For Sale in Carteret NJ
Carteret Real Estate Statistics
December 1, 2023
See All Real Estate Listings in Carteret
See TODAY's New Listings, search by beds/baths, home or lot size, listing status, days on market & more!
Planning the purchase or sale of a home in Carteret? Call (800) 691-0485 to reach The Dekanski Home Selling Team now! Our team of New Jersey real estate agents will help you navigate the Carteret housing market today.
Carteret Photos & Video: Explore the Community
Carteret Real Estate Market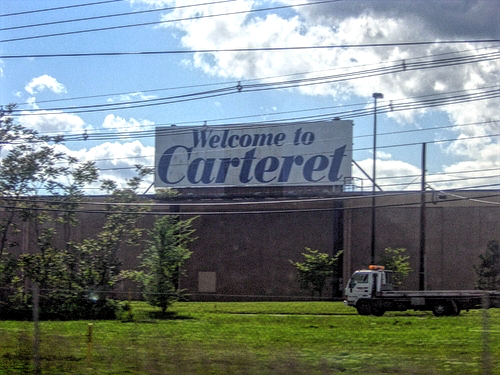 Carteret is a borough that sits along the coast in Eastern New Jersey. It has a population of nearly 24,000 people and stands as the 85th largest community in New Jersey. It has a high concentration of employment for those working in the math and computer industries, and visitors are attracted to the area by the scenery and activities along the coast.
There's plenty to do in terms of checking out newly developed waterfront locations and boardwalks, as well as scoping out the local parks. The city of Carteret, New Jersey is an appealing neighborhood to raise a family or enjoy retirement years. Residents can enjoy beach activities, and if they're really looking to get away, they can take a 1-hour trip to New York City. For those looking to move into a middle-class New Jersey town with diversity and lots of activities, Carteret could be the next new town to call home.
Carteret Home Prices
The home prices in Carteret, New Jersey are generally in the median range of $237,000 as a listing price. Ultimately, many homes tend to sell around the $280,000 range, which indicates that the median sale price per square foot is $146. On average, most homes sell around $130 per square foot. There's a mix of housing styles on Carteret, from your classic Cape Cod to townhomes. The market has increased by 370% in terms of homes listed from 2014 to 2015, but selling your home is a different story. The number of homes sold in April 2015 is a total of count of two — this suggests high competition in the area, and you must price competitively in order to get your home off of the market. However, the median sales price of homes in Carteret is on the rise. In April 2015, the median sale price was slightly higher at $259,000. This data indicates that the median sale price per square foots breaks down to $180 per square foot. Whatever your budget happens to be on your new home, you're likely to find a very suitable home in a safe location in Carteret.
Popular Carteret Neighborhoods
Roosevelt Ave / Washington Ave
The neighborhood of Roosevelt Ave/Washington Ave in Carteret, New Jersey, has a median real estate price of $306,510. It is one of the most expensive neighborhoods in the community, and it's 75% more expensive than neighborhoods in the US. Roosevelt Ave/Washington Ave is a generally walkable neighborhood. It's served by the community high school, Carteret High School, and its middle school is Carteret Middle School. The neighborhood of Roosevelt Ave/Washington Ave is located west of the New Jersey turnpike and is bordered by Carteret Ave and Roosevelt Ave.
Chrome
Carteret Neighborhood named Chrome has real estate prices that are higher than the community average at $317,556. The area is 52.5% more expensive than other New Jersey neighborhoods, and 76% more expensive than other neighborhoods in the US. Chrome's real estate generally consists of medium sized homes with three to four bedrooms. There's also a selection of small homes with one bedrooms available, along with apartment complexes and high rise apartments. The majority of Chrome homes are older, well established, and built in the 1940s-1960s era. There was also a rush of new homes developed between 1970-1999.
Borough
The neighborhood of Borough has a median homes sales price of $266,113. It's more expensive than 33.9% of other neighborhoods in New Jersey, but slightly less expensive than other Carteret neighborhoods such as Chrome and Roosevelt Ave. The Carteret Borough center is an urban neighborhood and is located west of the New Jersey turnpike. Willow Street, Middlesex Ave, and Carteret Avenue border the area and create the distinct neighborhood. This area is an excellent location for college students to live, and its perks include high safety ratings and walkability.
Port Carteret Road / Lafayette Street
The New Jersey Turnpike, the Rahway River, Roosevelt Ave, and Peter J Sica Industrial Highway border the neighborhood of Port Carteret Road/ Lafayette Street. It's a small community with the median real estate price averaging at $260,386. This price is less expensive than 68.2% of other New Jersey neighborhoods. The area is primarily made up of small studio apartments, two bedroom homes, apartment buildings, and single-family homes with two to three bedrooms. The homes were built between 1940 and 1969, but another new wave of homes were built between 2000 and present day.
West Carteret
The New Jersey Turnpike, the Rahway River, and Blair Road border the neighborhood of West Carteret. It's in close proximity to multiple parks and a wildlife preserve, and has more South American and Slovak people living in it than any other neighborhood in the country. The median real estate price is $226,840, which is 78% less expensive than other New Jersey neighborhoods. Many of the homes in West Carteret are owner occupied, and the homes were generally built between 1940-1960. Demand for real estate in this area is above average for the US, which indicates a possible demand for price increases or new construction.
Carteret Utility Information
Water & Sewer: 732-634-1500
Electricity: 1-800-436-7734
Natural Gas: 1-800-242-5830
Phone Landline service: 1-800-934-6489
Internet, Phone & Cable Television: 1-800-934-6489
Garbage Services: 732-541-3881
Carteret City & Public Services
Administrative Offices: 732-541-3801
Animal Control: 973-388-9126
Business Licenses (City): 732-541-3800
City Hall: 732-541-3801
Codes Administration: 732-541-3810
Codes Inspection: 732-541-3810
Economic and Community Development: 732-541-3835
Emergency Management Office: 732-541-4007
Finance Department: 732-541-3820
Fire Department: 732-541-8000
Mayor's Office: 732-541-3801
Parks and Recreation: 732-541-3885
Police Department: 911 or Phone: 732-541-4181
Library: 732-541-3830
Carteret School Information
Carteret School District: 732-541-8960
Carteret is served by one primary high school, Carteret High School, one middle school, and three elementary schools. The school district of Carteret has a student-to-teacher ratio of 13-1.
Carteret Real Estate Agents
Planning to buy a home in Carteret? Let our New Jersey real estate team guide you through the sale of your current residence or the purchase of your new Carteret house. As local real estate agents, we have up-to-date information on the unique dynamics of the real estate market in Carteret.
Contact The Dekanski Home Selling Team to learn more about representation for buyers and sellers. Preparing to sell your Carteret property? View our comparative market analysis page to receive a free Carteret home value estimate within moments.
Search Homes For Sale in Carteret NJ
Back to Middlesex County Real Estate