Looking to purchase a home in Dunellen? Call The Dekanski Home Selling Team, your local real estate team, at (888) 405-2880. Your neighborhood real estate team will guide you through the Dunellen housing market.
Dunellen Real Estate Market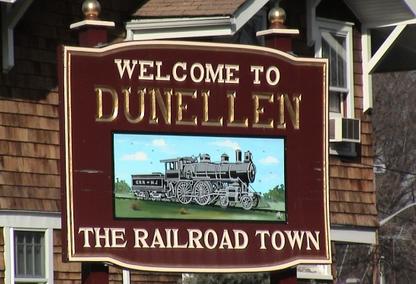 Dunellen, New Jersey is a smaller borough in Middlesex County with a population of roughly 7,400. Dunellen was originally called New Market station, and the Art Color Factory was built in 1925—this served as Dunellen's principal industry and produced up to 10 million magazines per month.
Today, Dunellen is a cute, safe little town that has dozens of nice homes, several mansions, and residents who take upkeep of their homes seriously. The area isn't predominately blue collar or white collar, with the majority of its residents working as professionals, managers, and service providers. Dunellen is a diverse community that has about 2,500 homes and apartments. The average home prices in Dunellen are among the highest in the nation.
Dunellen Home Prices
The median home price in Dunellen is $293,010. The majority of the homes are single-family detached, as well as duplexes, small apartment buildings, and row houses. Most residents in Dunellen own their home, and nearly 60% of the homes in the area have three or four bedrooms. A typical home at the median home price in Dunellen will typically have 3 bedrooms and 1-2 bathrooms. Buyers can expect the property to be relatively modern with nice finishes and upgrades—although if they aren't looking for modern, those looking to purchase in this city can certainly find homes with tons of character from days gone by. The majority of the homes in Dunellen were built in two primary time periods: 1940 to 1969, and historic homes dating from 1939 or earlier. Whatever the preferred style, Dunellen has a lot to offer in terms of character, price point, and value.
Popular Dunellen Neighborhoods
King Ct / King George Road
The King Ct/Kind George Road neighborhood in Dunellen has a relatively high median real estate price at $443,059. The area's homes are primarily three-to-four bedroom single-family homes, along with apartment complexes and high rise apartments. Real estate in the area is very well maintained. Find homes for sale at King Ct/King George Road.
Dunellen (Borough Center)
The borough center of Dunellen has a median real estate price of $293,010. The Dunellen Public School District, consisting of one high school, one middle school, and one elementary school, serves the area. There's a notable mix of housing styles to choose from within a variety of budgets, making it easy for nearly any lifestyle or income to find a home in Borough Center. Find homes for sale at Dunellen (Borough Center).
Dunellen Community Resources
Dunellen Utility Information
Water & Sewer: 732-968-3033
Electricity: (800) 436-7734
Natural Gas: (732) 993-9597
Phone Landline service: 1-800-934-6489
Internet, Phone & Cable Television: 1-800-934-6489
Garbage Services: 1-908-222-1566
Dunellen City & Public Services
Administrative Offices: 732-968-3033
Animal Control: 732-968-3000
Business Licenses (City): 1-866-534-7789
City Hall: 732-968-3033
Codes Administration: 732-968-3033
Codes Inspection: 732-968-3033
Emergency Management Office: (732) 968-0477
Finance Department: 732-968-3033
Fire Department: (732)968-5653
Mayor's Office: 732-968-3033
Parks and Recreation: 732-968-3033
Police Department: 911 or Phone: (732) 968-3000
Library: 732-968-4585
Dunellen School District Information
Dunellen Public Schools: 732-968-3231
Dunellen Real Estate Agents
Preparing for the sale or purchase of a home in Dunellen? Let our local Dunellen real estate agents work with you to navigate the purchase of or expertly negotiate the sale of your Dunellen home. Our expert knowledge will give you access to up-to-date information about the unique market dynamics of the Dunellen real estate market. We're ready to help you today!
The Dekanski Home Selling Team to learn more about buyer and seller representation for Dunellen homes. Visit our comparative market analysis page to receive a free home value estimate in Dunellen within minutes.
Search Homes For Sale in Dunellen NJ
Back to all Middlesex County Real Estate