Search All Real Estate Listings in: Monmouth County
See TODAY's New Listings, search by beds/baths, home & lot size, listing status, days on market & more!
Purchasing a home in Eatontown? Call (888) 405-2880 to reach your Monmouth County real estate team, The Dekanski Home Selling Team. Our local experts will offer guidance to help you through the Eatontown real estate market.
Eatontown Real Estate Market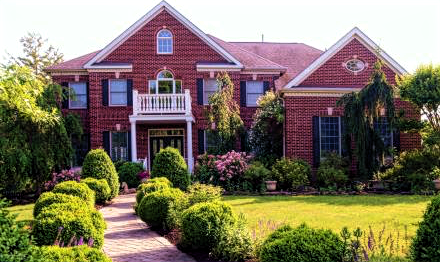 In addition to its status as a favorable commuter-friendly town, Eatontown, NJ, is also known for its extraordinary quality of life. The Eatontown Recreation and Community Services department is dedicated to improving the community bond. The department also works to motivate residents to adopt a healthy lifestyle, provides ongoing wellness options, and encourages the appreciation and preservation of the town's parks and common areas.
Eatontown boasts 4 separate park areas — the 80 Acres Park, Husky Brook Park, Wampum Park, and Wolcott Park — as well as the highly regarded Bliss Arboretum. The Bliss Arboretum features many acres of woodland paths conserved by the Eatontown Shade Tree Commission. The Eatontown Park System is a home and haven for many different kinds and species of wildlife.
The town also offers residents a wide array of adult and youth programs designed to complement the commitment to the health and wellness of the residents. For adults there are organized walks, yoga, zoomba, aerobics, and tennis among other activities. Youth programs include soccer, softball, and basketball, along with diversified summer camps for children of all ages.
Eatontown Home Prices
Most of Eatontown's 12,000 residents live in small single-family detached homes or in apartments in high rises or small apartment complexes. The median house value is $330,000 and the median household income is around $55,000. There is a mix of owner occupied and rented properties in Eatontown. Over the last ten years, appreciation rates in Eatontown have kept in line with the national average and are beginning to pick up slightly.
At the list price of around $330,000, home buyers can expect to find three bedroom, two bathroom homes with features such as fenced in yards, fireplaces, and wood floors. Price per square foot is typically between $100 and $200. There are many foreclosures on the market in Eatontown for around this list price.
At the upper end of the market, there are some glorious homes with features such as gourmet kitchens, swimming pools, formal dining rooms, sunken baths, spacious yards, and more. Expect to pay upwards of $200 per square foot for these luxurious residences.
Eatontown Utility Information
Gas: 800-221-0051
Water: 856-346-8200
Electric: 800-662-3115
Phone, Internet, Cable: 1-800-COMCAST
Trash Collection: 732-462-7998
Eatontown City & Public Services
Police Department: (732) 542-0100
Fire Department: (732) 222-4624
Parks and Recreation: (732) 389-7607
Post Office: (732) 542-0108
Eatontown School District Information
Eatontown Public Schools: 732-935-3323
Eatontown Real Estate Agents
Buying or selling a home in Eatontown? Let our team of Monmouth County real estate experts help you through the purchase of your new Eatontown property or the sale of your current residence. As local Eatontown real estate agents, we have expert insider knowledge of the dynamics unique to the Monmouth County real estate market. We're here to negotiate for you today!
The Dekanski Home Selling Team to get more information about buyer or seller representation in Eatontown. Planning to get involved in the Monmouth County real estate market? Review our CMA form to quickly see your Eatontown property evaluation within minutes.
Search Homes For Sale in Eatontown NJ
Back to Monmouth County Real Estate