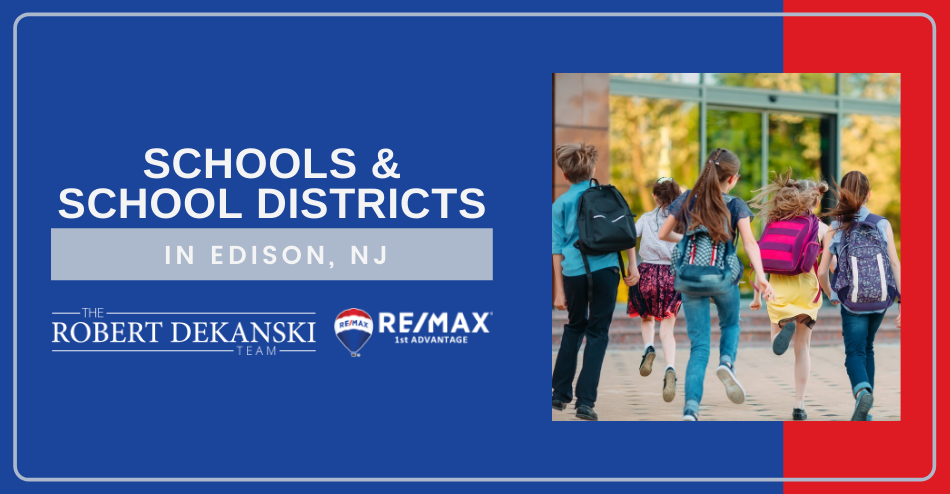 Schools in Edison: Edison, NJ Schools and School District Guide
Throughout Edison, there are thousands of students attending the city's public, private, and charter schools. For someone who has just moved to Edison, it can be difficult to pick the right school with so many to choose from. Edison has 19 public schools, 23 private schools, and four charter schools, so there is a lot of choice. Here is what you should know about grade schools and higher education in the Edison area.
Public School Districts Serving Edison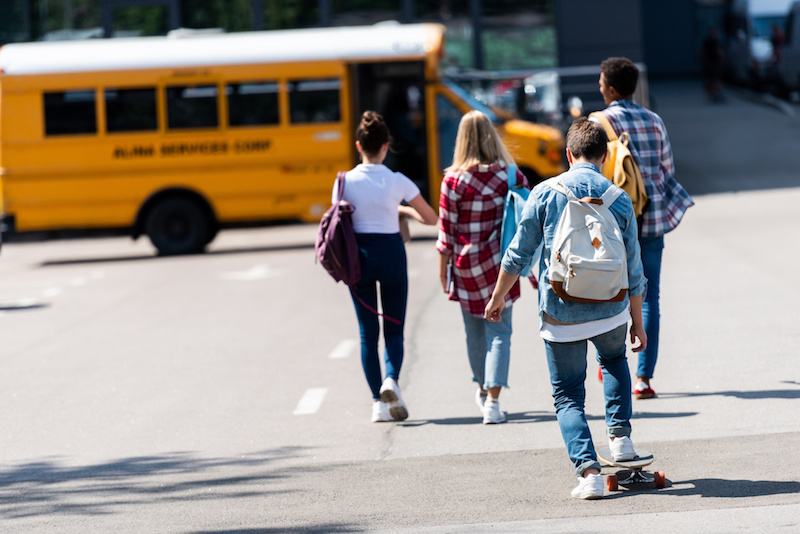 Edison Township School District serves about 16,500 students in grades pre-K through 12. The district's boundaries follow the township's boundaries. Many of the district's youngest students—about 220 of them in total—attend either the Edison Early Learning Center or FDR Preschool.
There are 11 elementary schools in the district: Benjamin Franklin Elementary, James Monroe Elementary, John Marshall Elementary, Lincoln Elementary, Lindeneau Elementary, Martin Luther King Elementary, Menlo Park Elementary, Washington Elementary and Woodbrook Elementary offer grades K-5. James Madison Primary Elementary enrolls students in grades K-2, while James Madison Intermediate Elementary includes grades 3-5.
The district includes four middle schools: John Adams Middle, Woodrow Wilson Middle, Herbert Hoover Middle and Thomas Jefferson Middle Schools. Two high schools serve the district: J.P. Stevens High School and Edison High School.
Edison Charter Schools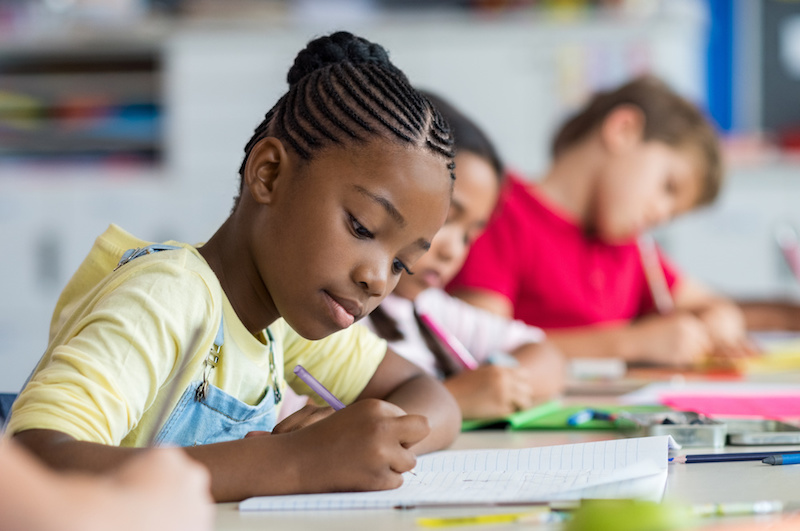 Charter schools are public schools open to all students living within the charter school's specific territory. Being public schools, there is no tuition. Charter schools in Edison Township operate under a charter granted by the New Jersey Commissioner of Education. They operate independently of the local school district's board of education. Instead, an independent board of trustees governs a charter school.
Parents in Edison Township who prefer to send their children to a charter school have four options in Middlesex County. While none of the schools are located within Edison, all are within 20 miles from the city.
The Academy for Urban Leadership Charter School is located in nearby Perth Amboy. The school provides an education for 600 students in grades 7–12. The academy's students are from more than 12 countries and speak six different languages. The school has two buildings: one serving grades 7–8 and another serving grades 9–12.
Greater Brunswick Charter School is located in New Brunswick. The school offers a kindergarten through grade 8 curriculum. The school has a dual-language program in Spanish and English for all students through grade five. Enrollment is near 400 students. The school serves Edison, New Brunswick, and Highland Park.
Hatikvah International Academy Charter School serves grades kindergarten through grade 8. It is a partial-immersion Modern Hebrew language and culture study charter school. Current enrollment is around 550 students. The school uses the International Baccalaureate curricular philosophy.
Middlesex County STEM Charter School is located in Perth Amboy and serves students in grades kindergarten through grade 5. The school's focus is to prepare students for high-tech jobs by providing a foundation in science, technology, engineering, and math. Preference is given to students living within Perth Amboy, but the school is open to all New Jersey residents.
Edison Private Schools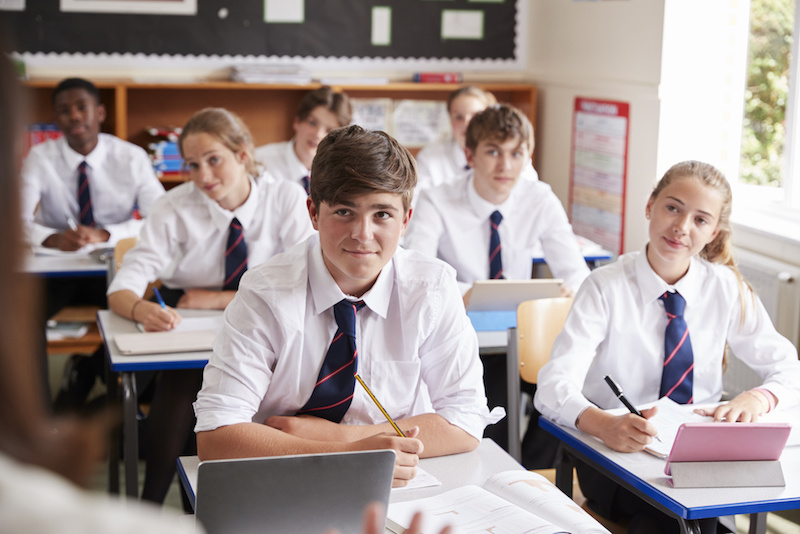 There are currently 23 private schools in Edison serving 3,889 students, with a student-to-teacher ratio is 14:1. Of the schools, four are Montessori schools, eight schools are faith-based, two schools are for students with development disorders who need specialized education, 20 offer some form of pre-K program, seven offer elementary and middle education, and three offer high school education.
One of the most well-known of Edison's private schools is Wardlaw+Hartridge School. This school enrolls students in pre-K through grade 12 and has been around since 1882. Currently, it is the only private school in the Edison area that offers all grades of primary education.
Another private school in the area is Rabbi Jacob Joseph School, an Orthodox Jewish school that was founded in 1903 and has separate campuses for boys and girls. Another religious private institution is St. Thomas Aquinas High School, which is a Roman Catholic school that serves grades 9–12.
Nine of Edison's private schools are just east or northeast of South Plainfield. The remaining private schools are further south, with the majority near the intersection of the New Jersey turnpike and I-287.
Colleges and Universities Near Edison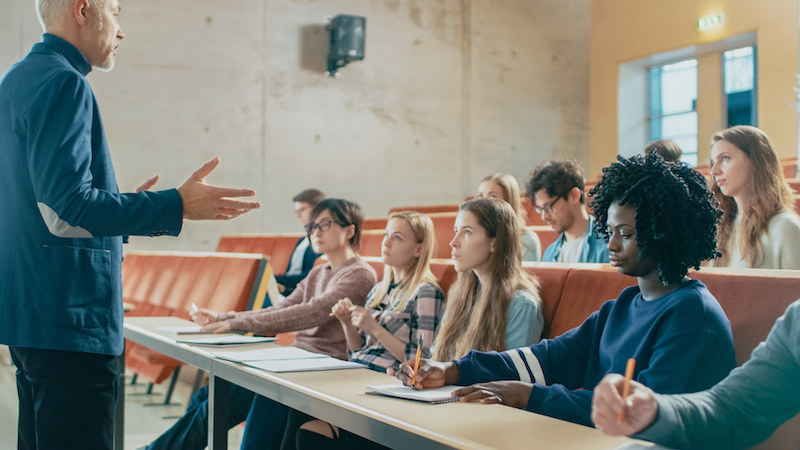 There are four colleges in New Jersey within a 10-mile radius of Edison. These include two community colleges and two four-year universities. The two community colleges are Middlesex County College and Union County College, and the two universities are Rutgers University and Kean University. For those interested in a private college, DeVry University is the closest one to Edison.
Middlesex County College is a public community college with its main campus in Edison. The two-year college was established in 1964 by the Middlesex County Board of Elected Freeholders. The school serves Middlesex County and its surrounding communities.
Union County College is New Jersey's very first public community college, founded in 1933. It is located in nearby Union County and has four campuses. The college offers more than 80 degree programs such as associate in arts, associate in science, and associate in applied science degree programs. It also offers certificate programs for a number of fields and distance learning.
Rutgers University-New Brunswick is one of three satellite campuses of Rutgers University, considered the state's public research university. The New Brunswick campus includes 19 undergraduate, graduate, and professional schools.
Kean University is a public university located in Union and Hillside. It graduated the most teachers in the state, and the university is best known for its programs in education, humanities and social sciences.
A Variety of Education Choices in Edison
Edison offers a number of opportunities when it comes to education. Whether you're looking for a public school, private school, charter school, or a place of higher learning to work on a degree, Edison has something to fit everyone's needs. And if a school isn't within Edison city limits, it will still be nearby, easily reachable by Edison's roadways. If you're looking for a rental to attend university or a single family home near the school of your choice, there are plenty of options.
Edison's proximity to New York City ensures opportunities for every student, no matter how old they are or what type of education they are seeking—it's just a matter of finding the right school.