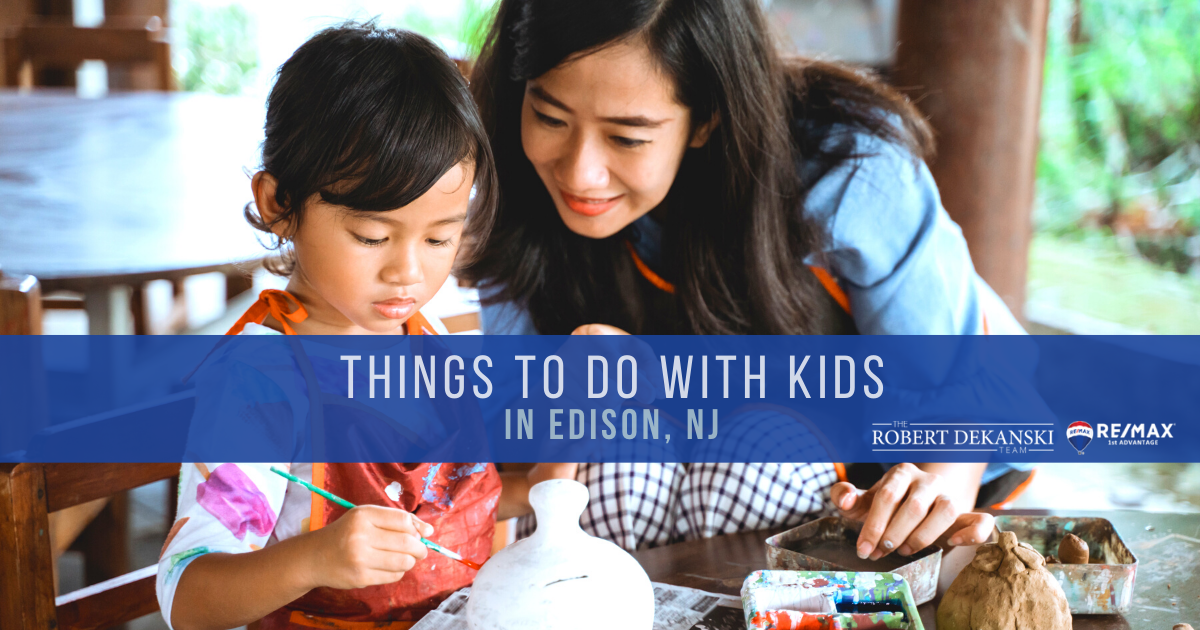 Best Family-Friendly in Edison: Edison, NJ Things to Do With Kids Guide
The township of Edison, New Jersey is filled with thrilling activities geared for the adventurous spirits of all ages. However, keeping the kiddos engaged during outings can prove challenging whether they are toddlers or are entering into the teenage years. There is no denying that New Jersey is filled with flavor, but even sometimes children are ready to dive into something new. Looking for solutions? We have some tips on the top places to take youngsters in and around the city from your Edison home that don't require a visit to the neighboring New York metro area where traffic and people abound. Here are some of the best kid-friendly activities in Edison, New Jersey!
Do It All in a Day at Monster Mini Golf
Monster Mini Golf Amenities
Mini golf course
Laser tag
Arcade
Bowling alley
There's no better way to spend a day with the family than a venture to Monster Mini Golf—a vast complex that offers more than initially meets the eye. This haven features an 18-hole mini golf course, a massive arcade, laser tag facilities, and a bowling alley that caters to youth while still thrilling adult players.
The main highlight of course is the glow-in-the-dark mini golf course surrounded by pop-culture art that appeals to young and old alike—especially those who are familiar with Edison's unique history. The 'monsters' on the course come to life and interact with players with wild antics that keep the fun going.
The arcade features classic games and popular modern games with tickets redeemable for credits at the onsite shop. Be sure to come between the hours of 3–5 p.m. for half off all arcade games! Want to roll a bit slower? Head to one of the forty-foot bowling lanes with bowling balls on hand to let the children have fun. Feeling up for an interactive challenge? Check out the Monster Laser Tag arena for an experience that is like no other.
Monster Mini Golf Additional Information
Phone: 732-248-4400
Recommended Ages: Five and up
Add Hues to Your World at Color Me Mine
Color Me Mine Amenities
Self-guided tutorials
One-on-one classes
90-minute lessons
Free painting times
Studies have indicated time and time again that encouraging youngster (and adults) to participate in creative endeavors like art can improve cognizance and memory capabilities. Even those with no painting experience can create their own masterpieces with the help from trained artists at Color Me Mine in Edison, NJ. These group classes are available in person or online and are sure to help young minds prosper.
From self-guided tutorials to one-on-one training for kids and adults, this is an affordable and fun way to learn a new hobby! Register in advance to secure a space for the next 90-minute lesson to create your own art piece. Don't be scared away due to not having any previous artistic experiences, because Color Me Mine is perfect for beginners and experienced painters alike.
Color Me Mine Additional Information
Hours: Monday–Thursday: 11 a.m.–6 p.m. / Friday–Saturday: 11 a.m–8 p.m. / Sunday: Noon–6 p.m.
Phone: 908-598-0248
Recommended Ages: Four and up
Get Active and Enjoy Animal Encounters at Johnson Park
Johnson Park Amenities
Zoo
Playgrounds
Ponds
Hiking trails
Tennis courts
Johnson Park has become one of the most popular places for Edison locals. Situated along the lovely Raritan River in nearby Piscataway, this massive 480-acre park has everything outdoor lovers crave. Named in honor of the original donors of the famed Johnson & Johnson corporation, the resources here are vast. Take a tour of the natural area that dozens of farm and exotic animals call home while learning about the animals and the history of the land.
Explore the restored 18th century East Jersey Old Town Village for an interactive experience that engages curious minds. Youngsters can work out some energy on the three playgrounds, swim in the ponds or take a hike along over two miles of walking and biking paths. There are Tennis courts and multiple sporting fields at Johnson Park, so watching a local game is a breeze, and best of all, access is completely free!
Johnson Park Additional Information
Hours: Dawn til dusk daily, sporting area times vary by reservation
Phone: 732-745-3900
Recommended Ages: All ages
Take an Educational Tour at the Thomas Edison Museum
Thomas Edison Museum Exhibits
Natural history
Archiving
Human rights
Inventing
There is no better place to take advantage of creative endeavors while embracing history than by taking a visit to the laboratory at the Thomas Edison Museum. As a whole, these facilities comprise what is better known as the Thomas Edison National Historical Park and hold more information about his famous inventions than any other location in the world, with a collection of over 300,000 items.
Visitors can delve into numerous categories of inventions and sciences thanks to Edison's varied interests, which include archiving, natural history, human rights, and multiple business endeavors, on top of his knowledge as an inventor. Between the home and lab, it's great way to spend the day for those with a curious mind and a love of science.
Thomas Edison Museum Additional Information
Address: Thomas Edison Museum, 211 Main Street, West Orange, NJ 07052
Hours: Call for reservations
Phone: 973-736-0550 ext. 11
Recommended Ages: Five and up
Environmental Responsibility is a Priority at Triple C Ranch
Triple C Ranch Amenities
Farm animals
Environmental Education program
Bound Brook
Part of the EWA
The Triple C Ranch is a part of the Edison Wetlands Association (EWA) and sees more than one thousand visitors a year seeking knowledge about responsible actions in the environment. Groups, as well as families, come here to witness the miraculous power of Mother Nature at work right here in New Jersey. Walk the trails that wind around the refreshing waters of Bound Brook with a guide offering valuable information about this unique places's ecosystem.
Best known for its esteemed Environmental Education program, Triple C Ranch has been battling the lack of knowledge community wide concerning preservation and waste reduction efforts. In addition to being a state leader in restoring environments that have been diminished by human's carbon footprints, the EWA takes extraordinary efforts to preserve the nature and wildlife that is becoming all too rare statewide. Large groups are advised to book well in advance, and individuals need to call before visiting to confirm hours and availability.
Triple C Ranch Additional Information
Phone:732-321-1300
Recommended Ages: All ages
New Adventures Await in Edison, New Jersey
Those who want to live a smaller yet vibrant and growing community just outside the conveniences of NYC metro just might find the perfect place to call home here in Edison, New Jersey. However, if you are planning to buy, lease or rent a new abode locally, it is a wise idea to work closely with a real estate professional who knows the area and the best resources to use before, during and after moving. From finding the perfect Edison luxury home to making good deals before closing, don't go at your travels alone so you can enjoy all the perks of life in Edison with ease.