Planning the purchase or sale of a home in Freehold Township? Call (800) 691-0485 to reach The Dekanski Home Selling Team now! Our team of New Jersey real estate agents will help you navigate the Freehold Township housing market today.
Freehold Township Real Estate Market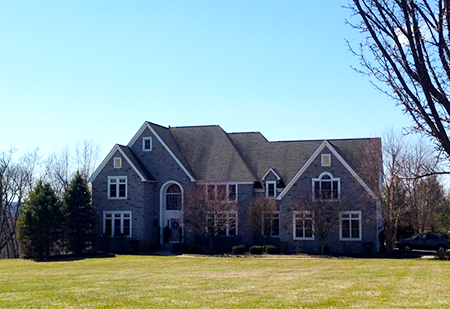 Freehold Township is a small borough in Monmouth County, New Jersey. It's a separate community from neighboring Freehold Borough, and its history dates back to the 1600s. Those moving to Freehold Township should know that it consists of 10 distinct neighborhoods, including East Freehold, West Freehold, Route 9, and Applewood Drive.
Freehold Township borders Marlboro Township to the north, along with Jackson to the south. The community is a 50-minute drive from Staten Island. Freehold Township is served by three school districts, depending on the age of your child. These Freehold Township schools are in the Freehold Borough Public School District, Monmouth County Vocational School District, and Freehold Township School District.
Freehold Township Home Prices
Roughly 43% of homes in Freehold Township are single-family detached homes. Another 40% of the homes are apartment complexes, and only 3% of the homes are townhomes. The majority of neighborhood home prices range from $205,317-$409,000 — the median home price is $267,852.
Most of the housing in Freehold Township, New Jersey was built between 1940 and 1969 — in fact, over 40% of the homes were constructed in this era. Roughly 30% of the homes were built before 1939, and 9% of the homes were built between 2000 and present.
The majority of homes in the area have 0-2 bedrooms (56%), and 40% of the homes have 3-4 bedrooms. Homes within the median price range in Freehold Township are typically single-family homes with 3-4 bedrooms and 2-3 bathrooms. Many homes will have a fair amount of modern updates. However, if you want to add your own personal touch to a home in Freehold Township, the Dekanski Home Selling team can help you find your hidden gem.
Freehold Township Utility Information
Water & Sewer: (732) 294-2170
Electricity: 1-800-662-3115
Gas: 1-800-221-0051
Internet, Phone & Cable Television: 1-800-934-6489
Waste Collection: 732-462-1001
Freehold Township City & Public Services
Administrative Offices: (732) 294-2001
Animal Control: (732) 294-2060
City Hall: (732) 294-2000
Codes Administration: (732) 294-2050
Economic and Community Development: 732-431-7470 (County)
Emergency Management Office: 732-431-2450
Finance Department: (732) 294-2031
Fire Department: (732) 577-8560
Mayor's Office: 732-294-2000
Police Department: 911 or Phone: (732) 462-7908
Parks and Recreation: (732) 294-2190
Library: (732) 462-5135
Freehold Township School Information
Freehold Township School District: (732) 761-2100
Freehold Township Real Estate Agents
Planning to buy a home in Freehold Township? Let our New Jersey real estate team guide you through the sale of your current residence or the purchase of your new Freehold Township house. As local real estate agents, we have up-to-date information on the unique dynamics of the real estate market in Freehold Township.
Contact The Dekanski Home Selling Team to learn more about representation for buyers and sellers. Preparing to sell your Freehold Township property? View our comparative market analysis page to receive a free Freehold Township home value estimate within moments.
Search Homes For Sale in Freehold Township NJ
Back to Monmouth County Real Estate