Keansburg Homes & Real Estate
Find up-to-date Keansburg homes for sale & Monmouth County real estate below! Keansburg is a small coastal neighborhood, initially having the official names of Waackaack and Granville before taking on the name of Keansburg in 1884, when the first post office was opened in the area. Today, Keansburg is a family-friendly neighborhood with affordable housing options. Searching for further information on properties for sale in Keansburg, NJ? Arrange for a private home tour by contacting your local real estate experts today. Read more about Keansburg real estate.
Homes For Sale in Keansburg NJ
Keansburg Real Estate Statistics
September 28, 2023
See All Real Estate Listings in Keansburg
See TODAY's New Listings, search by beds/baths, home or lot size, listing status, days on market & more!
Looking to buy or sell a home in Keansburg? Call The Dekanski Home Selling Team, your local real estate team, at (800) 691-0485. Our New Jersey real estate agents are here to help with the Keansburg housing market.
Keansburg Real Estate Market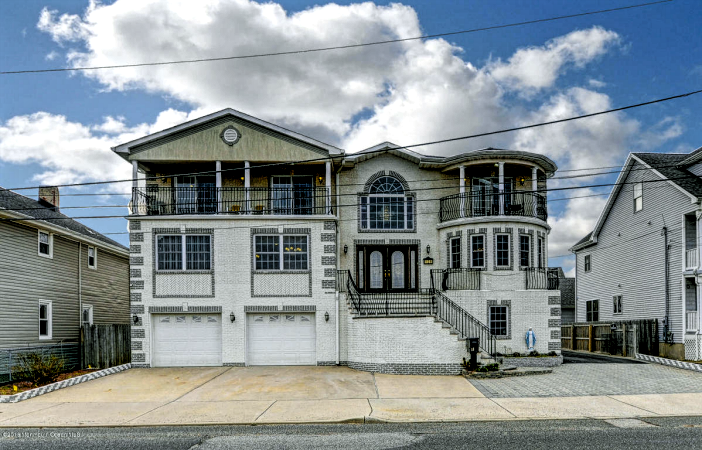 Keansburg is a small coastal borough located in Monmouth County, New Jersey. It has a population of just over 10,000 people with three distinct neighborhoods, including its city center, Laurel Ave, and Beachway Ave. The median home value in Keansburg is $235,227.
Keansburg borders Sandy Hook Bay to the north, along with Middletown to the south. The community is a 35-minute drive from Staten Island. The Keansburg School District serves the area and consists of 4 total schools, including Keansburg High School, Port Monmouth Road School, and Joseph R. Bolger Middle School.
Keansburg Home Prices
Roughly 70% of homes in Keansburg are single-family detached homes. Another 8.2% of the homes are small apartment buildings, and 20% of the homes are apartment complexes. The majority of neighborhood home prices range from $205,000-$307,000 — the median home price is $235,277.
Most of the housing in Keansburg, New Jersey was built between 1940 and 1969 — in fact, 51% of all homes were constructed in this era. Roughly 28% of the homes were built between 1970 and 1999, and 17% of the homes were built before 1939. The majority of homes in Keansburg have 0-2 bedrooms (53.5%), and 40.9% of the homes have 3-4 bedrooms.
Homes within the median price range in Keansburg are a mix of multi-family and single-family hommes. The majority of the homes have modern updates, but you will come across several that may require some updating. However, if you want to add your own personal touch to a home in Keansburg, the Dekanski Selling Team can help you find your hidden gem.
Keansburg Utility Information
Water & Sewer: 732-787-0215 ext. 131/132
Electricity: 1-800-662-3115
Gas: 1-800-221-0051
Internet, Phone & Cable Television: 1-800-934-6489
Waste Collection: 732-787-0215 ext. 247
Keansburg City & Public Services
Administrative Offices: 732-787-0215 Ext. 201
Animal Control: 732-656-0088
City Hall: (732)787-0215
Codes Administration: 732-787-0215 ext. 220
Economic and Community Development: 732-431-7470 (county)
Emergency Management Office: (732)787-0600
Finance Department: 732-787-0215 ext. 221
Fire Department: (732) 787-0200
Mayor's Office: (732)787-0215
Police Department: 911 or Phone: 732-787-0600
Parks and Recreation: (732)787-0215
Library: 732-787-0636
Keansburg School Information
Keansburg School District: (732) 919-2007
Keansburg Real Estate Agents
Considering the purchase of a home in Keansburg? Allow our New Jersey real estate specialists to guide you through the purchase of your new Keansburg house or the sale of your current residence. As local real estate agents, we have insider knowledge of the dynamics unique to Keansburg real estate.
Connect with The Dekanski Home Selling Team to get more information about buyer or seller representation. Getting involved in the Keansburg housing market? Visit our market analysis page to receive your Keansburg free home evaluation instantly!
Search Homes For Sale in Keansburg NJ
Back to Monmouth County Real Estate