Manalapan Home Sellers:
List With the Best Realtors® in Manalapan
Trustworthy, Responsive Realtors® in Manalapan, NJ
Why Sell Your Manalapan Home With Us?
#1 Real Estate Team in NJ - Unrivaled Expertise
5-Star Reviews Galore - More Reviews Than Any Other NJ Real Estate Team!
Over $2 Billion in Sales - Record-Breaking Performance
Over $2.5 Million Invested in Seller Marketing - Unmatched Client Support
10,000+ Homes Sold - Award-Winning Results
Read more about our awards and achievements here!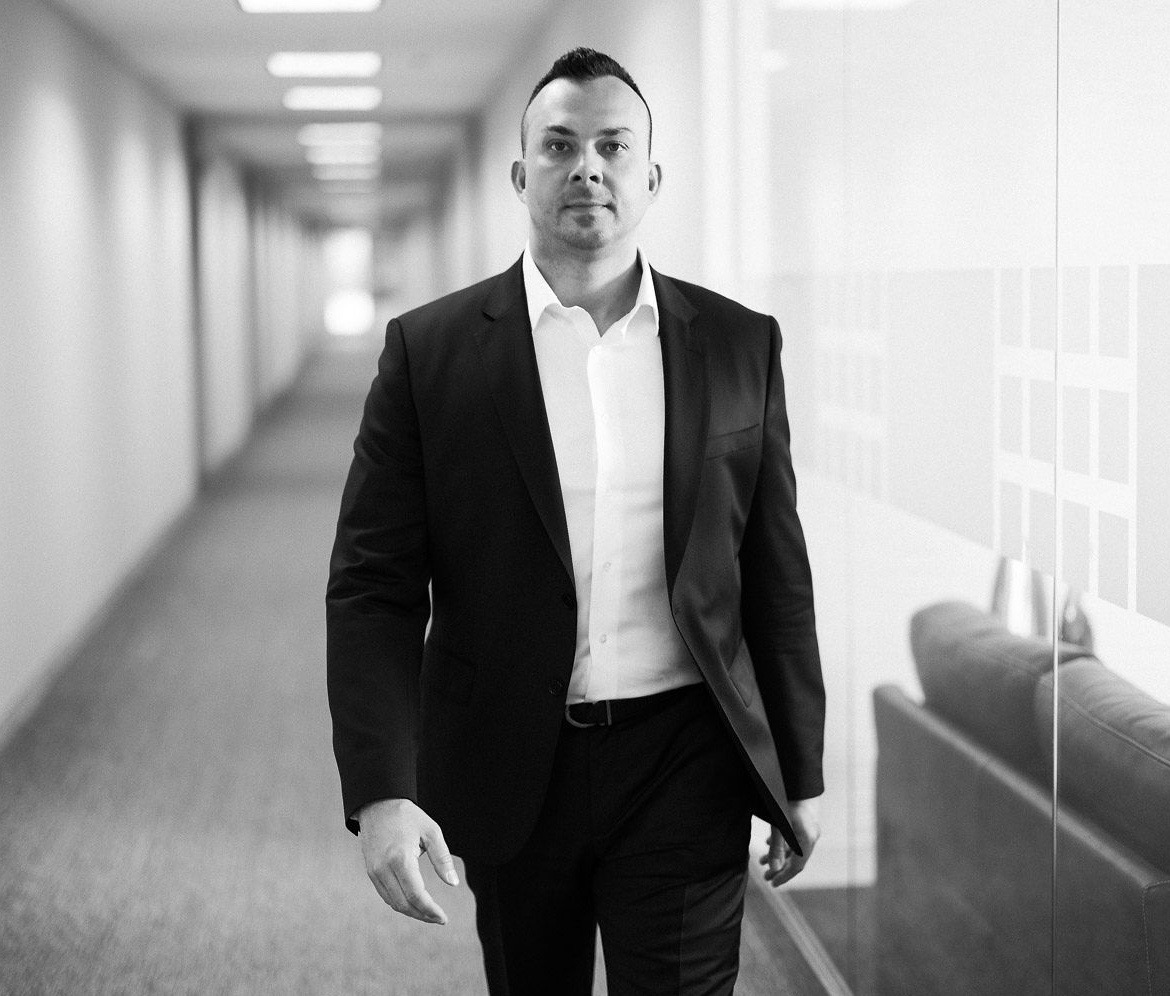 Why Choose The Robert Dekanski Team?
If you're trying to sell your Manalapan home, you're in the right place! We're here to help you with all of your seller representation needs, because we understand that selling a home can be stressful and are dedicated to making sure the process runs smoothly. Our team is trustworthy and professional, and we'll provide responsive service every step of the way. We offer personalized strategies tailored to each individual client in order to ensure the best possible outcome for their sale. Let us take care of everything for you - let's get started today!
Let Us Sell Your Manalapan Home!
If you're looking for the best in seller representation, look no further than The Robert Dekanski Team. We've been endorsed by Barbara Corcoran, and with over $2 Billion in sales, our track record speaks for itself. We spend over $2.5 Million annually on marketing for our clients, so you can rest assured that your home will get maximum exposure. With 10,000+ homes sold, you can trust us to provide trustworthy, responsive and professional service every step of the way. So don't wait – let us help you make your real estate dreams a reality today!
Fill out our form and one of our Manalapan real estate agents will be in touch to help you sell your home!
What We Can Do For You
When it comes to selling your home, you want to work with a real estate agency that has a proven track record of success. Our agency offers a wide range of services to help you get the best possible price when selling your home:
A 124-step marketing plan to get you top dollar for your home
Advertisement for your home on hundreds of sites
Our Mega Open House strategy drives hundreds of buyers through our Open Houses every weekend
Over $2.5 million spent annually on marketing for our clients
A large team of 60 highly skilled agents that live across the entire state, which makes us experts in every area
23 dedicated operational support staff members to assist with the sale of your property
A skilled team of marketing strategists
1 professional photographer and 2 professional photo editors on staff who offer drone photography, virtual tours, and 3D Matterport
No-Commitment Contracts - We never lock our sellers into a lengthy listing agreement
Hear From Our Satisfied Clients!
Read what our satisfied clients have to say about our top-notch seller representation services. See why the Robert Dekanski Team is the trusted choice for selling homes in Manalapan and beyond.
Steve was an absolute pleasure! What a journey 6 months of searching, and the drive never dwindled. I met with the owners of the home I bought, and they said, I quote " your realtor was the reason we accepted your offer despite having a higher offer." I would recommend Dekanski (Steve particularly) for your home buying experience. They made it that much easier! Thank you all!
Jason Gomes
I have worked with many realtor agents over the years and I will say, Ryan Destler rates A+. Best around...answered phone, texts, and emails quickly. Always kept us in the loop, watched out for us and sold us our dream home.
Cheryl Benowitz
Justin was amazing! His responses were quick and he found us our first home in just 2 weeks, and worked with us closely the entire time to make sure everything went smoothly.
Ramsha Khan
I worked with Wenner, an excellent real estate agent. He helped me throughout the entire process from searching for a home to closing. He was knowledgeable, patient and responsive. Wenner is always on top of things and always keeps the best interest of his clients. Wenner made this stressful process a lot easier. I will recommend Wenner to all my friends, family who need a real estate agent.
Jose Ramos
I had the best experience working with my realtor Justin Deak. He was very knowledgeable and experienced. He made the house purchase process so much easier. I loved working with him. The team was amazing and very helpful.
Gissella Galarza
I loved working with the Robert Dekanski team. Sean Ewing, our agent, was the best, he helped us every step of the way. He was always available to help with or answer any questions we had no matter how small. He made the whole transaction seem less. Thank you so much Sean!
Tahveen
I had a great experience with Andy Campbell and the Dekanski Team during my home search. Andy has been patient, understanding and super helpful throughout this long journey. Absolutely recommend this team and Andy for your home search!
Olivia A.
Excellent customer service from start to finish! Dan and his team went above and beyond to meet all are needs every step of the way throughout our process. We truly appreciate all you did for our family. Thank you.
Mario Perez
We had an awesome experience with Christina, who was extremely helpful as we searched for our family's first home. Her candor, flexibility, professionalism, and great attitude made our time searching for a house so pleasant and smooth. I could not recommend working with Christina and the Dekanski team more.
Matt Skinner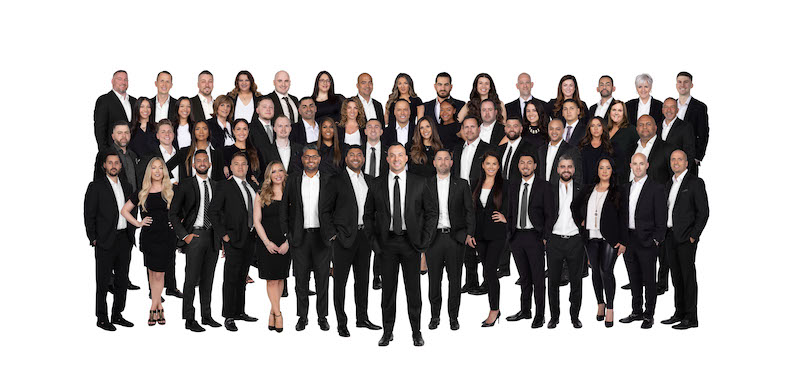 Let the Best Real Estate Team in Manalapan Sell Your Home!
Experience the Robert Dekanski Team Difference! Let us sell your home today.
Seller Representation FAQ
Questions about selling your home? We have answers!
Q: What does it mean to have seller representation?
A: When you're a home seller being represented by a real estate agent, you have an experienced real estate team on your side to help you navigate the process of selling your Manalapan home. We'll help you understand the market, get your home ready for sale, set the right price, and find the best buyer.
Q: How will you help me get the most money for my home?
A: We understand that getting the highest sale price is important to you, and we aim to get the best price possible. We'll use our extensive marketing and advertising resources to get the word out about your home, and we'll use our expertise to negotiate the best deal possible.
Q: What do you do to get my home ready for sale?
A: We'll provide you with guidance on how to stage your home so that it looks its best, and we can also refer you to trusted vendors who can help with any repairs and renovations that you may need.
Q: What is the process of having my home sold by a Manalapan real estate agent?
A: We'll begin by assessing the market and helping you set a competitive price for your home. Then, we'll use our expertise to market your home and negotiate with buyers to get the best deal. Throughout the entire process, we'll provide you with support and advice every step of the way.
Q: What makes The Robert Dekanski Team the best choice to sell my Manalapan home?
A: We're the #1 real estate team in New Jersey, endorsed by Barbara Corcoran and having made over $2 billion in sales. We also have over $2.5 million spent annually on marketing and advertising for our clients, and have successfully sold over 10,000 homes. With our expertise, resources, and commitment to providing the best service, we'll help you get the most out of selling your home.
Get Your FREE Market Analysis Today
Find out what your Manalapan home is worth with our free real estate market analysis.
The Best Realtors in Manalapan to Sell Your Home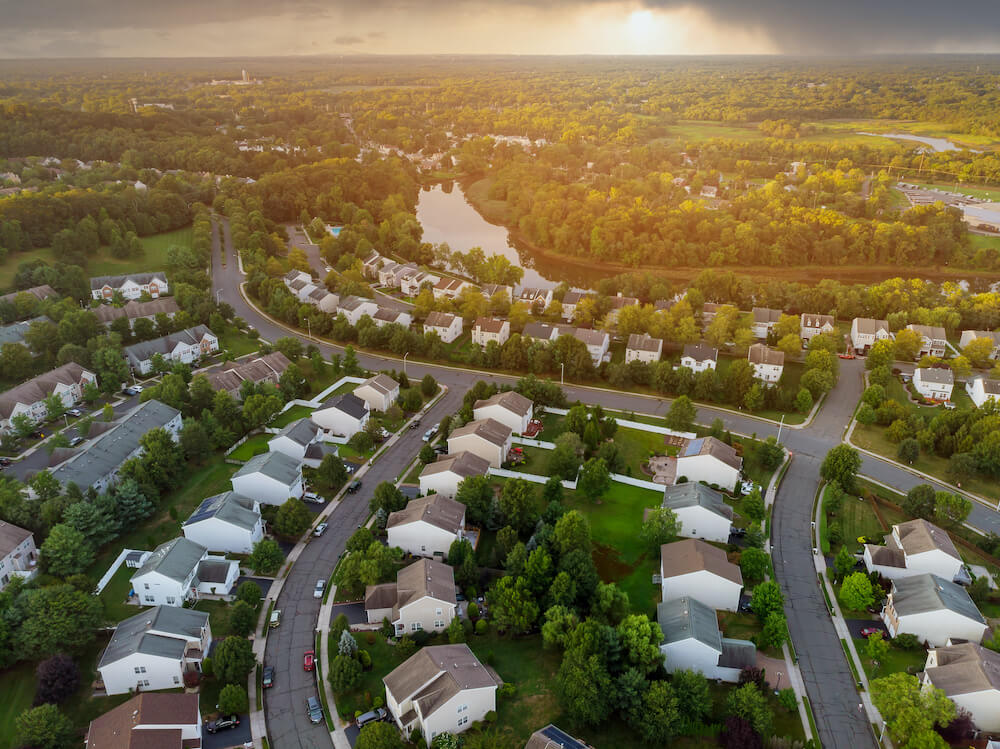 Are you looking for a trustworthy team of real estate professionals to represent you as a seller in Manalapan, NJ? Look no further than The Robert Dekanski Team! With over 10,000 homes sold and a commitment to providing an exceptional client experience, we are the right choice for your needs.
We understand that selling a home can be complex and overwhelming. That's why our team works hard to ensure the process is as smooth and stress-free as possible. Here are four reasons why you should trust us with this important decision:
Experienced agents who have been working in the Manalapan area for years
Comprehensive marketing strategies tailored to your specific property
Unparalleled customer service throughout each step of the process
Dedication to helping you get the best price for your home
Sell Your Manalapan Home With Robert Dekanski
When it comes to selling a home, there are many complexities that can make the process overwhelming. With so much at stake, you want to get the best possible deal and price for your property – and that's where our sellers agents comes in.
At The Robert Dekanski Team, we have a proven track record of success in helping our clients get the most out of their real estate sale. Our team takes the time to understand your situation and develop a tailored plan based on your goals. We will work with you throughout the entire process, from listing through closing, ensuring all legal requirements are met, as well as providing guidance and support every step of the way. With decades of experience in Manalapan, NJ, our team has the local knowledge and expertise to help you achieve the results you desire.
We believe that having the right real estate agent makes all the difference when it comes to getting the best return on your investment. When you choose The Robert Dekanski Team, you can trust us to be your advocate, guide, and partner in navigating the often complicated world of real estate transactions.
Let the Best Real Estate Agents in Manalapan Sell Your Home!
We're the best real estate agents for the job. Don't believe us? Contact us below so we can show you everything we'll do to market your home to buyers and sell for top dollar.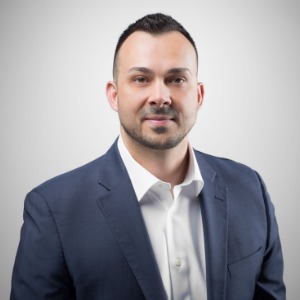 Contact Your Manalapan Realtors® Now!
Our seller agents know the Manalapan housing market and are prepared to help you get top dollar on your home. When it comes to selling your home, you need a team that has experience and proven results. That's why the Robert Dekanski Team is the best choice for seller representation in Manalapan, NJ. We have over 10,000+ homes sold and generate 1,500 buyers monthly across New Jersey.
So don't wait any longer - let us provide you with the representation you deserve! Contact us below to get a free market value analysis of your home or to let us sell your home!