Metuchen Homes & Real Estate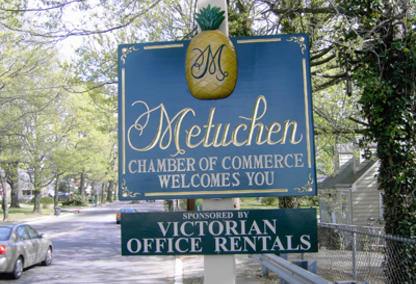 Welcome to your local Metuchen homes for sale & Middlesex County real estate resource. Metuchen is a charming community with beautiful housing and upscale neighborhoods. It was incorporated as a borough by an act of the New Jersey Legislature on March 20, 1900, from portions of Raritan Township (now known as Edison). For additional information on properties for sale in Metuchen, NJ or to schedule a private tour, contact your local real estate experts today! Read more about Metuchen real estate.
Homes For Sale in Metuchen NJ
Metuchen Real Estate Statistics
September 21, 2023
See All Real Estate Listings in Metuchen
See TODAY's New Listings, search by beds/baths, home or lot size, listing status, days on market & more!
Buy and sell homes in Metuchen by seeking out The Dekanski Home Selling Team! Our community of New Jersey real estate agents are ready to guide you through the Metuchen housing market. Call us at (800) 691-0485!
Metuchen Photos & Video: Explore the Community
Metuchen Real Estate Market
Metuchen, New Jersey is a hidden gem of a town that's located in northern New Jersey. Metuchen is a quaint little town with beautiful homes located on tree-lined streets. Residents of Metuchen take pride in their homes and neatly manicure their lawns and pay meticulous attention to their landscaping. It's a town that has a positive first impression, either when moving to the area or just passing through. Once buyers take a drive through the town of Metuchen, they are sure to instantly recognize the charm and unique characteristics of its homes.
In terms of population, Metuchen is a relatively small borough with a population of 13,756 people in five distinct neighborhoods. The housing costs of Metuchen are quite high — in fact, they're some of the highest housing prices in the whole nation.
Metuchen Home Prices
Home prices in Metuchen, New Jersey generally range from the low $200,000 range up to $900,000. The median house value in Metuchen is $396,613, which as previously noted, is some of the most expensive house values in the country. The most common style of homes in Metuchen is single-family, which accounts for up to 66.4% of the area's housing. The majority of the homes are owner occupied and consist of three- and four-bedroom homes. These homes are primarily detached, although you can certainly find townhomes and condos throughout the area. Metuchen housing is primarily filled with ranches and cape cods, but many of the homes hold unique characteristics, which adds to the character of the neighborhood. Metuchen's appreciation rate is slightly above the national average at 5.63%. The appreciation rate is also 70% higher compared to the other cities and towns in New Jersey.
Popular Metuchen Neighborhoods
Christol Street / Grove Avenue
The area of Christol Street/Grove Avenue in Metuchen is a small neighborhood that has a median real estate price of $496,226, which is more expensive than 86.6% of New Jersey neighborhoods. You'll find many bilingual business owners and unique buildings that are original to specific time periods.
Robinvale
Robinvale is a small neighborhood near the center of Metuchen. It has a median real estate price of $429,822. It's located near the Menlo Park Mall and is considered an urban neighborhood based on population density. The real estate market in Robinvale primarily consists of medium-sized homes of two-to-three bedrooms, high-rise apartments, and apartment complexes. The majority of the housing in Robinvale is owner occupied, and the houses were built between 1940 and 1969. The housing supply is quite short in Robinvale in comparison to its demand.
Borough Center
The Borough Center in Metuchen has a median real estate price of $378,920. It's a suburban neighborhood based on population density, and most of the homes are owner occupied. Similarly to Robinvale, housing in Borough Center is in short supply compared to demand. This means there's a lot of competition in when homes come on the market, and the median real estate price reflects this situation.
Main Street / High Street
Main Street/High Street is a very small neighborhood located within Metuchen. The median real estate price for this area is $337,192, and the area is considered an urban neighborhood based on population density.
Menlo Park Terrace
Menlo Park Terrace is a small neighborhood located within Metuchen. The median real estate price is $313,260, which makes it one of the more inexpensive neighborhoods in the community of Metuchen. The urban neighborhood is made up of medium-sized single-family homes of three-to-four bedrooms, but also has housing that includes four or more bedrooms. The neighborhood has homes that vary in age and era, making for an eclectic mix of homes to choose from.
Metuchen Utility Information
Water & Sewer: 1-800-549-3802
Electricity: 732-494-0094
Natural Gas: 1-800-221-0051
Phone Landline service: 1-800-934-6489
Internet, Phone & Cable Television: 1-800-934-6489
Garbage Services: 732-632-8519
Metuchen City & Public Services
Administrative Offices: 732-632-8509
Animal Control: 732-388-9272
City Hall: 732-632-8540
Codes Administration: 732-632-8556
Codes Inspection: 732-632-8515
Emergency Management Office: 911
Finance Department: 732-632-8511
Fire Department: 732-632-8500
Mayor's Office: 732-632-8509
Parks and Recreation: 732-632-8519
Police Department: 911 or Phone: 732-632-8500
Library: 732-632-8526
Metuchen School Information
Metuchen School District: 732-321-8700
There are slightly over 2,000 students enrolled in the Metuchen School District. The high school is Metuchen High School, and the area has two elementary schools and one middle school.
Metuchen Real Estate Agents
Looking to purchase a home in Metuchen? Allow our New Jersey real estate professionals to help you navigate the purchase of or expertly negotiate the sale of your Metuchen house. As local real estate agents, we're well-versed on the unique dynamics of the Metuchen real estate market.
Contact The Dekanski Home Selling Team to learn more about buyer and seller representation for Metuchen properties. Selling your Metuchen residence? Visit our comparative market analysis page to receive a free home evaluation within minutes.
Search Homes For Sale in Metuchen NJ
Back to Middlesex County Real Estate