Interested in buying or selling a home in Monroe? Call The Dekanski Home Selling Team, your local real estate team, at (888) 405-2880. Your neighborhood Monroe real estate agents and experts are here to help you navigate the ins and outs of the Monroe housing market.
Monroe Real Estate Market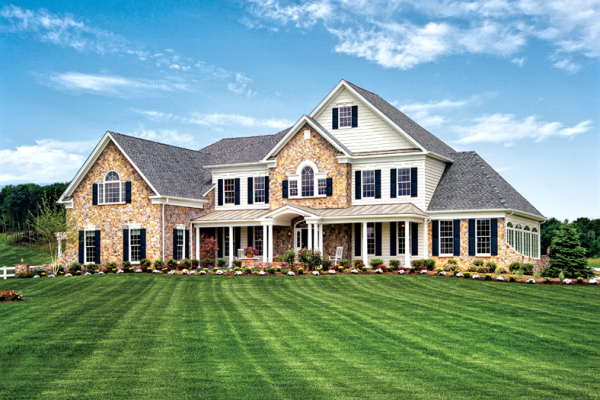 Monroe is a medium-sized town located in Middlesex County, New Jersey. It has a population of 41,647 people and seven distinct neighborhoods, which includes areas such as Outcalt, Clearbrook, Concordia, and Rossmoor. Housing prices in Monroe are quite expensive on a national level, but they are moderate compared to the average housing prices in the state of New Jersey.
The largest neighborhood by size is Monroe's borough center. As a whole, Monroe borders Helmetta to the north and the New Jersey Turnpike to the west. It's also in close proximity to English Town and the Freehold Raceway Mall.
Monroe Home Prices
Roughly 30% of homes in Monroe are priced between $511,000-$767,000. Another 25% are priced between $409,000-$511,000. The median home value in the neighborhood is $390,440, which is about average for home prices in Middlesex County.
Most of the housing in Monroe, New Jersey is relatively new—over 60% of housing was built between 2000 and present day. Over 20% of the homes were built between 1970-1999, and there's only 4% of homes that were built before 1939
Homes within the median price range in Monroe have 3-to-4 bedrooms and 2-3 bathrooms. You can expect the majority of these homes to be modernly updated with attractive curb appeal, with the majority of your selection consisting of newer housing.
Monroe Community Resources
Monroe Utility Information
Water & Sewer: 732-521-1700
Electricity: 1-800-662-3115
Gas: 732-938-1000
Internet, Phone & Cable Television: 1-800-934-6489
Waste Collection: 732-629-4444
Monroe City & Public Services
Administrative Offices: 732-521-4400
Animal Control: 732-521-0222
City Hall: 732-521-4400
Codes Administration: 732-656-4585
Economic and Community Development: 856-728-9800
Emergency Management Office: 732-521-0222
Finance Department: 732-521-4405
Fire Department: 732-521-0222
Mayor's Office: 732-521-4400
Parks and Recreation: 732-656-4575
Police Department: 911 or Phone: 732-521-0222
Library: 732-521-5000
Monroe School District Information
Monroe Township School District: 732-521-2111
Monroe Township Board of Education School District serves the area, and includes four elementary schools, one middle school, one high school, and one PK-02. There are 5,831 students enrolled in the district.
Monroe Real Estate Agents
If you're buying or selling a home in Monroe, let our team of Monroe real estate agents guide you through buying or selling your Monroe property today. As local Monroe real estate agents and experts, we have exclusive insider knowledge of Monroe market dynamics. Let us help you today!
To learn more about agent representation while buying or selling your Monroe home, The Dekanski Home Selling Team. Check out our comparative market analysis page to receive a free home value analysis in Monroe. We'll get to work for you today!
Search Homes For Sale in Monroe NJ
Back to all Middlesex County Real Estate