Neptune Township Homes & Real Estate
Welcome to your local Neptune Township homes for sale & Monmouth County real estate resource. Neptune was incorporated as a township in 1879, from portions of Neptune City, Bradley Beach, and Ocean Grove. The township was named for Neptune, the Roman god of water, and its close proximity to the Atlantic Ocean. For additional information on properties for sale in Neptune Township, NJ or to schedule a private tour, contact your local real estate experts today! Read more about Neptune Township real estate.
Homes For Sale in Neptune Township NJ
Neptune Township Real Estate Statistics
September 21, 2023
Neptune Township Property Types
Buy and sell homes in Neptune Township by seeking out The Dekanski Home Selling Team! Our community of New Jersey real estate agents are ready to guide you through the Neptune Township housing market. Call us at (800) 691-0485!
Neptune Township Real Estate Market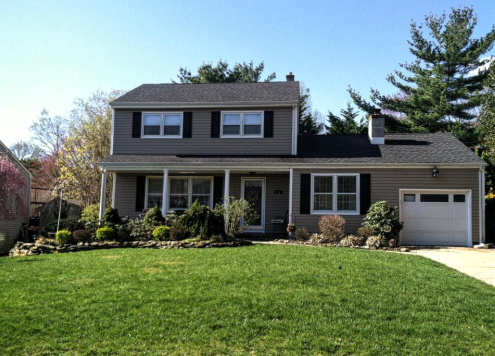 Neptune Township has a population of 30,000 people, covering a total area of 8.6 square miles. Neptune Township, New Jersey is a very popular area that attracts many tourists during the summer months and beyond. Visitors to Neptune enjoy the town because of its charm and peaceful atmosphere. It is a great place to live, where large homes are in close proximity to the ocean. Many great restaurants are flourishing in this area thanks to the large amount of tourism during the summer months. It is an ideal place to live for those who enjoy being close to the water.
Neptune Township isn't just a township, it's a town that welcomes new residents with open arms. It is one of the safest communities in New Jersey, making it ideal for families and anyone who is looking for a truly safe place to live. Neptune Township is a diverse community, both in terms of population and landscape. Extending from the seaside community of Ocean Grove, a national historic location, to mid-town, which is undergoing a modern rehabilitation, all the way to Riverside residential community of Shark River Hills, to open spaces of Shark River Park and the commercial area of Route 76 that attracts many shoppers. The township borders Monmouth County communities. As for education, the Neptune Township Schools serve students in Pre-Kindergarten to 12th grade through the Neptune Township School District. As of 2012, there were 4,370 students and 366 classrooms.
Neptune Township Home Prices
The medium home price in Neptune Township is $280,000, which is a very good price for its desirable location. Neptune Township is an ideal place to buy a home, due to its convenience and close proximity to the beach, shops, parkways, golf clubs, boating, and much more. Some people like to call it the Jersey Shore, while others like to call it the beach, but you can call it your next home. Most homes in the area were built in the 1950s, which can make new homes harder to come by. However, interested home buyers can still find their share of Neptune Township new construction homes.
Neptune is a very sought after community that offers different types of housing, including single-family detached homes, condos and townhomes, multi-family homes, and sprawling oceanfront properties that will blow you away. Neptune's biggest benefit is its close proximity to nearby attractions, including the clubs and music venues of Asbury Park, the boardwalks and beaches that stretch from Ocean Grove to Spring Lake and beyond. Neptune Township offers plenty of shopping for those who enjoy it and tons of dining options for everyone.
Neptune Township is popular for its relatively affordable real estate, especially because it's so close to the ocean. Only one hour away from New York City, this area is thriving, so why not make the Jersey Shore the place you call home? Whatever your budget happens to be on your new home, you're likely to find a very suitable home in a peaceful location in Neptune Township.
Neptune Township Utility Information
Water & Sewer: 732-775-8705
Electricity: 1-888-544-4877
Natural Gas: 800-221-0051
Phone Landline service: 888-960-4144
Internet, Phone & Cable Television: 888-960-4144
Garbage Services: 713-512-6200
Neptune Township City & Public Services
Administrative Offices: 732-988-5200 x 232
Animal Control: 732-988-5200
Business Licenses: 732-988-5200 x 260
City Hall: 732-988-5200 x234
Economic and Community Development: 732-988-0062
Emergency Management Office: 732-263-5860
Fire Department: 911 or 732-774-0306
Mayor's Office: 732-988-5200
Parks and Recreation: 732-869-1202
Police Department: 911 or Phone: 732-988-8000
Library: 732-775-8241
Neptune Township School Information
Neptune Township School District: 732-776-2200
Neptune Township Real Estate Agents
Looking to purchase a home in Neptune Township? Allow our New Jersey real estate professionals to help you navigate the purchase of or expertly negotiate the sale of your Neptune Township house. As local real estate agents, we're well-versed on the unique dynamics of the Neptune Township real estate market.
Contact The Dekanski Home Selling Team to learn more about buyer and seller representation for Neptune Township properties. Selling your Neptune Township residence? Visit our comparative market analysis page to receive a free home evaluation within minutes.
Search Homes For Sale in Neptune Township NJ
Back to Monmouth County Real Estate