Want to buy or sell a home in New Brunswick neighborhood? Call The Dekanski Home Selling Team, your neighborhood real estate team, at (888) 405-2880. Local New Brunswick real estate agents are waiting to help you with the New Brunswick housing market.
New Brunswick Real Estate Market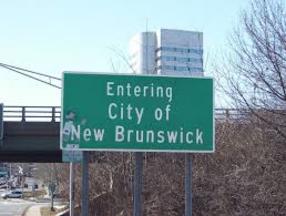 New Brunswick is a larger town located in Middlesex County, New Jersey. It has a population of 55,831 people and 11 distinct neighborhoods, which include areas such as George St/Church St, Raritan Gardens, Weston Mills, and French St. New Brunswick is the 19th largest community in New Jersey, and housing prices are well above average at $310,738.
Edison borders New Brunswick to the north, along with the Raritan River. The community is in close proximity to several parks, including Highland Park, Donaldson Park, and Johnson Park.
New Brunswick Home Price
Roughly 36% of homes in New Brunswick are high-rise apartments. Single-family detached homes make up 20% of the housing selection in New Brunswick, and neighborhood home prices range from $307,000-$409,000.
Most of the housing in New Brunswick, New Jersey old (historic) or constructed during the mid-century—over 50% of housing was built between 1940-1969. Over 35% were built before 1939. The majority of homes in the area have 0-2 bedrooms, and nearly 40% of the homes have 3-4 bedrooms.
Homes within the median price range in New Brunswick have 2-to-3 bedrooms and 1-2 bathrooms. Buyers can expect the majority of these homes to be older and may or may not contain modern updates. However, there's no shortage of homes with historic charm.
New Brunswick Community Resources
New Brunswick Utility Information
Water & Sewer: 732-745-5062 or 732-745-5104
Electricity: 1-800-662-3115
Gas: 732-938-1000
Internet, Phone & Cable Television: 1-800-934-6489
Waste Collection: 732-745-5104
New Brunswick City & Public Services
Administrative Offices: 732-745-5007
Animal Control: 732-745-5016
City Hall: 732-745-5007
Codes Administration: 732-745-5056
Economic and Community Development: 732-745-5050
Emergency Management Office: 732-316-7100
Finance Department: 732-745-5045
Fire Department: 732-745-5254
Mayor's Office: 732-745-5004
Parks and Recreation: 732-745-5221
Police Department: 911 or Phone: 732-745-5200
Library: 732-745-5108
New Brunswick School District Information
New Brunswick School District: 732-521-2111
New Brunswick Public School District serves the area, and includes 10 total schools, including New Brunswick High School, New Brunswick Middle School, and Woodrow Wilson Elementary School. There are 7,657 students enrolled in the district.
New Brunswick Real Estate Agents
Preparing for the sale or purchase of a home in New Brunswick? Let our local New Brunswick real estate agents work with you to navigate the purchase of or expertly negotiate the sale of your New Brunswick home. Our expert knowledge will give you access to up-to-date information about the unique market dynamics of the New Brunswick real estate market. We're ready to help you today!
The Dekanski Home Selling Team to learn more about buyer and seller representation for New Brunswick homes. Visit our comparative market analysis page to receive a free home value estimate in New Brunswick within minutes.
Search Homes For Sale in New Brunswick NJ
Back to all Middlesex County Real Estate