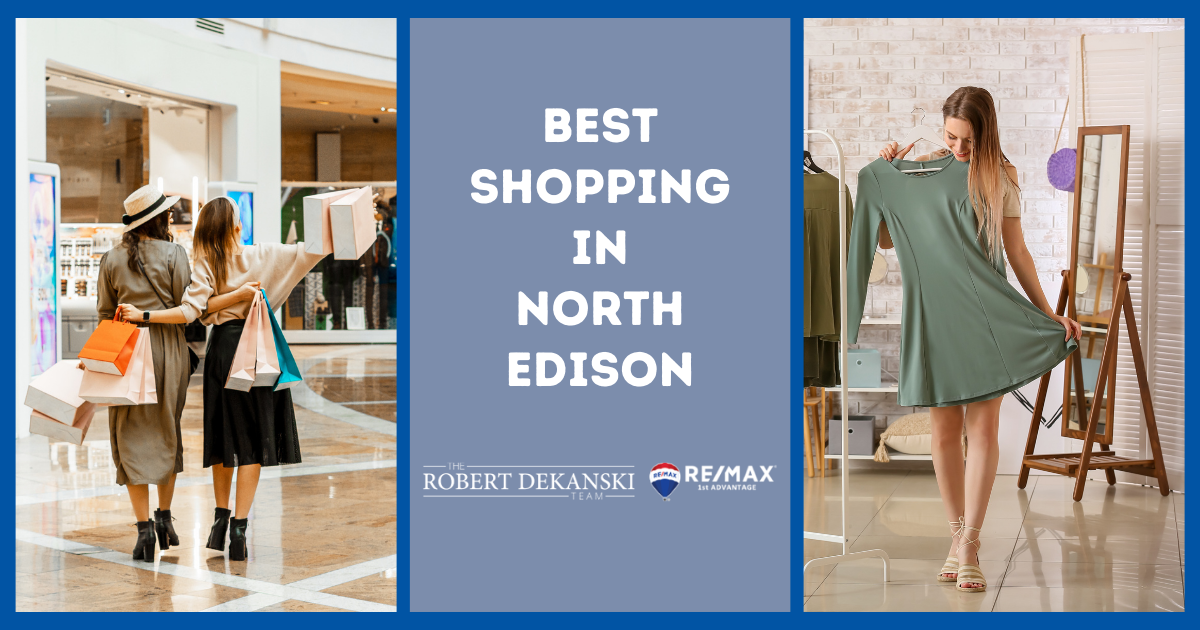 Best Shopping in North Edison: North Edison, NJ Shopping Guide
One of the greatest benefits of living in North Edison is the easy access to numerous shopping experiences. Shopping in North Edison allows residents and visitors alike the ability to find new stores and new dining options. Even longtime residents of North Edison continue to find new experiences when they shop. Those who are looking for the best shopping in the area can end their search here.
Brunswick Square Shops
The Children's Place
Tess Morgan
Champs Sports
Macy's
Forever 21
Victoria's Secret
Address: Brunswick Square, 755 NJ-18, East Brunswick, NJ 08816
Brunswick Square is a highly rated indoor mall that continues to serve the shopping needs and desires of North Edison, East Brunswick, and New York residents. Visitors can easily access the mall off Route 18 near Garden State Parkway and the New Jersey Turnpike. Brunswick Square is a one-stop shop for visitors that is complete with a movie theater, dining, shopping, and farmer's markets.
Over 65 retailers span across the indoor mall, including nationally recognized brands such as Macy's, New York & Company, Foot Locker, JCPenney, and more. Dining options available to visitors include Red Robin, Bar Louie, and Panera Brand. The range of cuisine available makes it easy for anyone to find exactly what they want to eat.
At least once per month, Brunswick Square hosts a local farmers market. Seasonal fruits and vegetables line the parking lot and offer visitors the ability to shop for food, handmade soaps, crafts, and more before or after visiting the mall. Additionally, the AMC Brunswick Square 13 is open seven days a week.
Festival Plaza Shops
H Mart
Spice 24
Kung Fu Tea
Dollar Dynasty
Island Spa & Sauna
Address: Festival Plaza, 1711-1783 Lincoln Hwy, Edison, NJ 08817
Festival Plaza is located in the heart of Edison, which makes it incredibly accessible for North Edison residents. Visitors to Festival Plaza will find they can enjoy a plethora of shopping, dining, and relaxation options all under one roof.
In addition to having a grocery store for everyday shopping needs, Festival Plaza also offers banking services, medical services, and unique one-of-a-kind shops. Visitors will find they can visit Festival Plaza every day of the week and still find another store to shop in or business to visit.
Bridgewater Commons Shops
PacSun
AMC Theatre
Bloomingdale's
Foot Locker
Clarks
Pottery Barn
Address: Bridgewater Commons, 400 Commons Way, Bridgewater Township, NJ 08807
Bridgewater Commons features over 150 national and international brands and a wide variety of dining options. People can visit their favorite stores like Bloomingdale's, Apple, Lululemon, Pottery Barn, Williams Sonoma, Sephora, and more. Those who are hungry after a long day of shopping can easily find a cuisine that satisfies their taste buds. From The Cheesecake Factory, California Pizza Kitchen, Shake Shack, Season 52, and more, there is no limit to the range of dishes that are available at Bridgewater Commons.
Free parking is easily accessible throughout the shopping area. Visitors may choose to park on surface level parking or the multilevel covered garage. In addition to ample parking, visitors will find a number of free activities throughout the year. In-store demos, classes, and entertainment occur almost every month.
Bridgewater Commons is easily accessed at the Route 202, Route 22, and Interstate 287 junction. Regardless of which roadway and exit visitors take, they will be swiftly brought to a large parking lot and a welcoming indoor mall. The easy access to the mall makes it convenient for shoppers to grab the items they ordered through the Retail To Go option now available.
The Mall at Short Hills Shops
Abercrombie & Fitch
Anthropologie
BOSS Hugo Boss
California Pizza Kitchen
Cole Haan
GAP
Address: The Mall at Short Hills, 1200 Morris Tpke, Short Hills, NJ 07078
The Mall at Short Hills offers shoppers a truly inclusive experience with beautiful scenery and views. Visitors can enjoy free or valet parking, or they may even opt to stay at the Hilton hotel that is located on-site. The Mall at Short Hills features four prestigious department stores in addition to specialty shops. Better still, over 40 of these shops are unique to New Jersey.
In addition to creating a memorable shopping experience, The Mall at Short Hills offers corporate and team-building exercises. With a mall scavenger hunt, teams are tasked with completing all the tasks as quickly as possible. The mall also offers this team-building exercise as a birthday party option.
All store offers are readily available on the website, which allows visitors to know what savings they can expect before they ever set foot in the mall. The Mall at Short Hills is located right off of Main Street and easily accessible via the Morris Turnpike.
Livingston Mall Shops
American Eagle
Charlotte Russe
Famous Footwear
FYE
H&M
Hot Topic
Address: Livingston Mall, 112 Eisenhower Pkwy, Livingston, NJ 07039
Livingston Mall is a Simon mall, which is the largest shopping mall operator in the United States. This two-level, super-regional indoor shopping mall provides visitors access to over 100 retailers and dining options. Some of the most well-known businesses in Livingston Mall include Macy's, Barnes & Noble, Famous Footwear, H&M, Aeropostale, and others. Visitors will also find a full food court that showcases cuisine from all around the world.
In addition to a wide variety of shopping and dining experiences, the Livingston Mall offers group shopping day experiences. While shopping at the mall, all visitors have access to mobile charging stations, children's play areas, and baby changing stations. These are all strategically placed around the mall for visitors' convenience.
Livingston Mall can be accessed from a variety of roadways, including Routes 10, 80, 280, and 287. Located in the heart of Livingston, visitors can find the mall off Eisenhower Parkway. Ample free parking is available for shoppers. Those who desire valet parking can find it at the entrance of the mall.
Shopping in North Edison offers everyone the ability to have fun while they shop throughout the city. Whether someone is looking to shop until they drop, find a new place to dine out, or add a unique home decor item to their new construction home or rental property, the malls and plazas in and around North Edison can deliver on anyone's shopping desires. Fortunately, these malls offer ample free parking and have the modern amenities one needs to have an exceptional day out on the town while they find things to do.