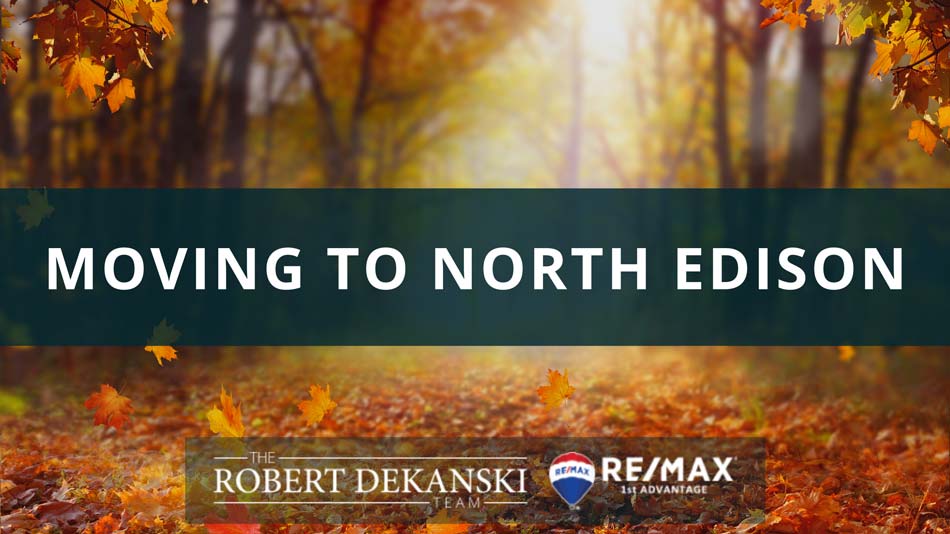 Moving to North Edison: North Edison, NJ Relocation & Homebuyer Guide
North Edison is a suburban neighborhood in Edison, New Jersey. It lies in the northernmost part of Edison, a township in Middlesex County, New Jersey.
The broader Edison community has a population of just over 100,000 and is considered part of the New York City metro area. Located in the Raritan Valley region, Edison is the fifth-most populous municipality in New Jersey.
North Edison is known for its picturesque streets lined with row houses, which make up 53.4% of the neighborhood's homes. Only 1.1% of neighborhoods in the country have a greater proportion of row homes.
In addition to its unique homes, a main draw to North Edison and the surrounding community is its central location. The suburban community offers residents easy access to several major highways and train stations, meaning destinations like the beach or New York City are just a mere drive or ride away.
North Edison Cost of Living
The cost of living in Edison is about 58% lower than nearby New York City, though in categories such as transportation, health care, and food, the cost is still above the national average.
Homes in North Edison are more expensive than nearly 66% of other New Jersey neighborhoods and 79% of neighborhoods in the U.S. The median price for a home in North Edison is $441,248, with some homes going for over $1 million.
Renters will find homes in North Edison average about $3,564 a month, while the median rental price for a one-bedroom apartment is closer to $1,600.
The basic cost of utilities, including electric, heating, cooling, water, and garbage pickup for a 915-square-foot apartment is just under $170.
As for food, the cost of a grocery order consisting of a gallon of milk, a loaf of bread, a pound of rice, a pound of chicken fillets, a head of lettuce, a pound of potatoes, and a pound of apples will cost about $15.64.
The cost of a one-way ticket on local transport is about $2.50, while a monthly pass is $200. The base price for a taxi is $3.50 and then $3 for every mile after that. For those preferring their own personal vehicles, gas averages about $2.09.
North Edison Job Market
Future job growth for Edison over the next 10 years is predicted to be 27.2%. Popular jobs in the area include executives, managers, and other professionals.
The second most important occupational sector in North Edison is sales and service jobs, encompassing everything from major sales accounts to fast food restaurants.
The largest employer in Edison is JFK Health Systems, which provides health care to patients throughout Central New Jersey and employs over 6,700 people. The John F. Kennedy Medical Center, a full-service, acute care hospital, employs another 5,000 people.
J.M. Huber, one of the largest family-owned businesses in the U.S., is headquartered in Edison and employs about 4,000 people. The company produces chemicals for consumer and industrial use. Video game company Majesco Entertainment is also headquartered in Edison. Additionally, the international company Zylog Systems has its U.S. headquarters in Edison. E-commerce companies Boxed and Bare Necessities are also headquartered here.
Several prominent companies have warehouse operations within Edison, including Italian food company Colavita and Amazon. Furthermore, Edison serves as a regional hub for FedEx, UPS, and Newegg.
Popular Industries in the Area
The most prevalent industries in Edison today are professional, scientific, and technical services, with 16.1% of residents working in those fields. Other prominent industries include health care, which employs nearly 13% of the population, retail trade, which employs 10.8% of workers, and finance and insurance, which employs about 10% of the workforce.
Other prominent industries in Edison include educational services, which employs about 9.4% of the population, manufacturing, which employs about 9% of the population, and accommodations and food service, which employs about 6.6% of Edison's population.
Things to Do in North Edison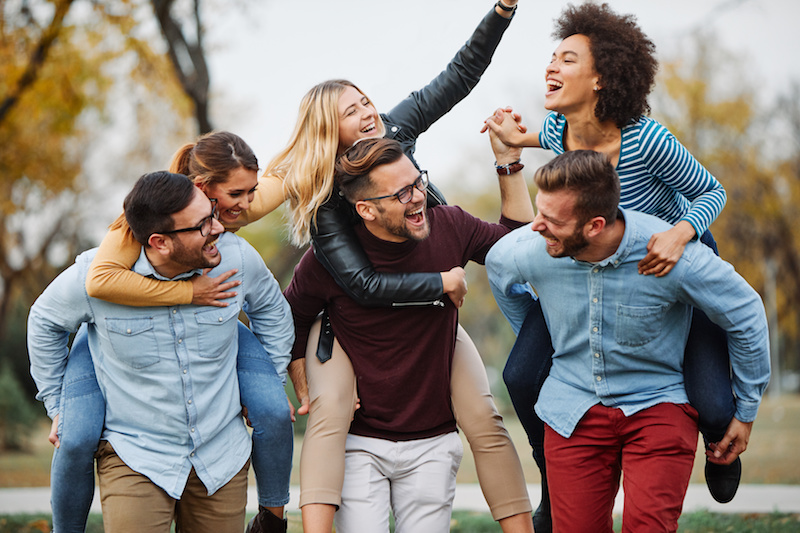 While Edison offers convenient access to New York, it also offers a number of things to do and see. Edison Township is home to the New Jersey Convention and Exposition Center. With 135,000 square feet of exhibit space, and another 15,000 square feet for the conference center, the venue is host to over 100 events a year.
Arts and culture throughout the community are supported by the Edison Arts Society, which hosts theater plays and dances. The Society also holds Plays-In-the-Park, where a full amphitheater with a professional cast performs in Roosevelt Park.
Music lovers can take in performances of the Edison Symphony Orchestra, consisting of a 70-piece professional symphony.
Outdoor Activities
Edison is an urban area, but it still offers plenty of green space for recreation. There is a total of 1,350 acres of parkland in Edison. The parks closest to North Edison include Piscataway Park and Suskin Park.
Among Edison's 30 parks are two large county parks. Oak Tree Pond was developed as a park on the original site of the Battle of Short Hills. Sprawling Roosevelt Park is the oldest county park in Middlesex County and covers 217 acres, including 8-acre Roosevelt Lake.
Dismal Swamp is a National Wild Bird Refuge and offers ecology tours and greenway walks as well as bike trails along the Raritan River.
Additionally, Edison provides playgrounds, softball fields, and golf courses for residents to enjoy.
Restaurant, Breweries and Bars
From chain establishments to locally owned venues, Edison Township offers a lively assortment of restaurants, bars, and breweries.
Popular breweries include Jersey Cyclone Brewery, Cypress Brewing Company, Brainy Borough Brewing, Wet Ticket Brewing, and Ashton Brewing Company.
Whether you prefer American, Italian, Indian, or some other cuisine, the restaurants in Edison have you covered. Seasons 52 is popular, known for its fresh fruits and vegetables and 52 wines available by the glass. Its menu features seasonal produce.
Sravana Bhavan is known for its Asian and Indian food, and its South Indian vegetarian food is a specialty. The Polo Lounge specializes in classic and signature cocktails. The lounge holds karaoke nights and is also equipped with four flat-screen TVs for game days.
Nightlife
Edison has a number of clubs as well as bars that offer live music and entertainment. Hailey's Harp and Pub is an Irish pub that serves up traditional Irish food as well as alcohol and live entertainment. Echo Music Studio specializes in karaoke, while Topgolf is an expansive entertainment center featuring a posh lounge with drinks, games, and a high-tech driving range. For those looking for live music and entertainment, Roxy & Dukes Roadhouse, just 15 minutes from North Edison in Dunellen, serves up a unique and eccentric lineup.
North Edison Climate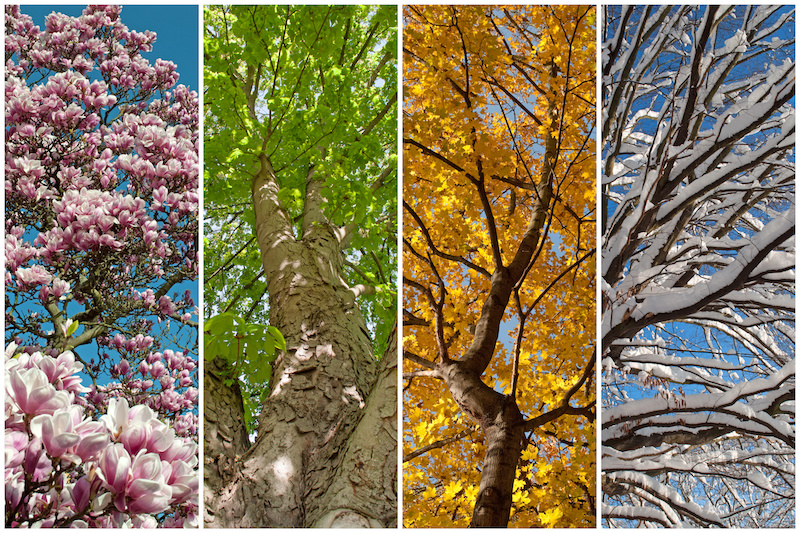 North Edison residents experience four distinct seasons. Edison has a humid climate with abundant rainfall throughout the year, but particularly in late summer.
Summers are hot and humid. Average high temperatures for June, July, and August are between 82° F and 87º F.
Winters range from cool to cold, with high temperatures for December, January, and February averaging 38° F and 43 °F. Winter months see average lows in the low- to mid-20s. Snow is an annual occurrence, with multiple snowfalls throughout the winter months. Edison Township gets slightly under 50 inches of precipitation on an annual basis.
North Edison Traffic
With its proximity to New York City, many commuters head to the Big Apple. Traffic peaks from about 7 a.m. until 10 a.m. and again from about 4 p.m. to 7 p.m., particularly along the New Jersey Turnpike.
About 16% of North Edison residents face commuting round trips of more than two hours—a greater portion than most neighborhoods across the country.
The greatest number of commuters in North Edison—about 27%—spend between 30 minutes to an hour every day commuting, which is shorter than the nation's average.
During periods of low traffic, North Edison residents can use toll road I-78W to reach Manhattan in about 51 minutes. Driving to Long Island, however, will take a little more than an hour and a half, even when traffic is light to moderate.
Heading to Trenton from North Edison will take about 50 minutes using US Hwy 1. Traveling to Newark will take about 30 minutes.
Alternative Routes
Often the heaviest traffic and biggest slowdowns can be found on I-95, the New Jersey Turnpike, particularly during the morning and evening commutes. North Edison residents heading into New York City for work may want to opt for I-78W rather than the turnpike, which also offers a more direct route.
North Edison residents heading south or southwest for their commute may be able to avoid at least part of the traffic by using Park Avenue for a portion of the trip as far as I-287. Others may find it advantageous to take Maple Avenue and Hamilton Boulevard.
North Edison Public Transportation
NJ TRANSIT is New Jersey's public transit, covering a service area of 5,325 square miles. As the nation's third largest provider of bus, rail, and light rail transit, NJ TRANSIT links North Edison residents to major points throughout New Jersey, as well as New York and Philadelphia.
NJ TRANSIT operates a fleet of 2,221 buses, 1,231 trains, and 93 light rail vehicles. Every year, it provides nearly 270 million trips.
Bus fares vary greatly, depending on distance travel and other factors. However, a one-way ticket from Edison Township to Newark costs $7.45 for an adult. Fares are reduced for seniors and students.
About 15% of North Edison residents commute to work via train, a greater share than about 95% of neighborhoods across the country. The light rail operates under three lines: Hudson-Bergan Light Rail, Newark Light Rail, and River Line. Adult fares one way are $2.25, $1.60, and $1.60, respectively. Seniors and students receive discounted fares.
NJTRANSIT also operates a train from New York Penn Station to Edison Station hourly. Tickets typically cost between $6 and $11 for the 53-minute trip.
The base price for a taxi is $3.50 and then $3 per mile. Fares for Lyft start at $4.95 while Uber fares start at $7.30.
North Edison Schools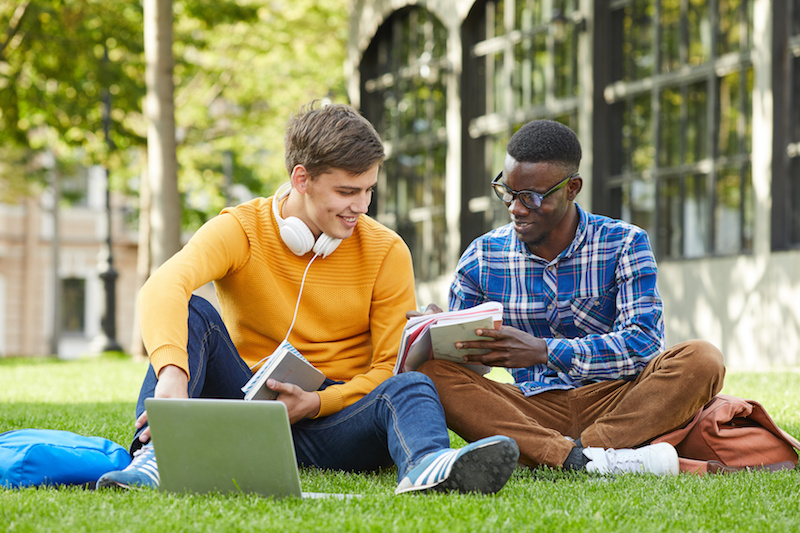 Residents of North Edison are served by Edison Township School District. Edison Township School District has an enrollment of 16,494 students in grades pre-K through 12. The student ratio is 14 to 1.
The district's youngest students attend the Edison Early Learning Center or FDR Preschool. There are eleven elementary schools in the district. The North Edison community is served by Martin Luther King Elementary, located within the neighborhood.
The district has four middle schools, with John Adams Middle School serving middle-school students in the North Edison neighborhood. Many high school students in the North Edison neighborhood attend John P. Stephens, one of two high schools within the district.
Private schools within the North Edison neighborhood serving students in pre-K through 8 include Rabbi Pesach Raymon Yeshiva Orthodox Elementary Day School, Our Lady of Peace School, St. Matthew School, and St. Helena School.
Private schools serving high school students, grades 9 through 12, include St. Thomas Aquinas High School and Rabbi Jacob Joseph High School. The Wardlaw+Hartridge School is a private school for students pre-K through 12 and is located within the North Edison neighborhood.
Colleges and universities located within a 10-mile radius of Edison include Middlesex County College, Union County College, Rutgers University-New Brunswick, and Kean University. The closet private college is DeVry University-New Jersey.
Ready to Move to North Edison?
The North Edison neighborhood in Edison Township, New Jersey, offers its residents convenient access to all the excitement, sights, and amenities of New York City, while at the same time offering plenty of career opportunities, commerce, and recreational pursuits within the township. Edison has numerous restaurants and bars, as well as venues for shopping, arts and culture, and sports. The township offers its own recreational opportunities as well and is home to at least 30 parks. Those considering a relocation to North Edison should speak with a qualified real estate professional to learn more about the area and the real estate market.