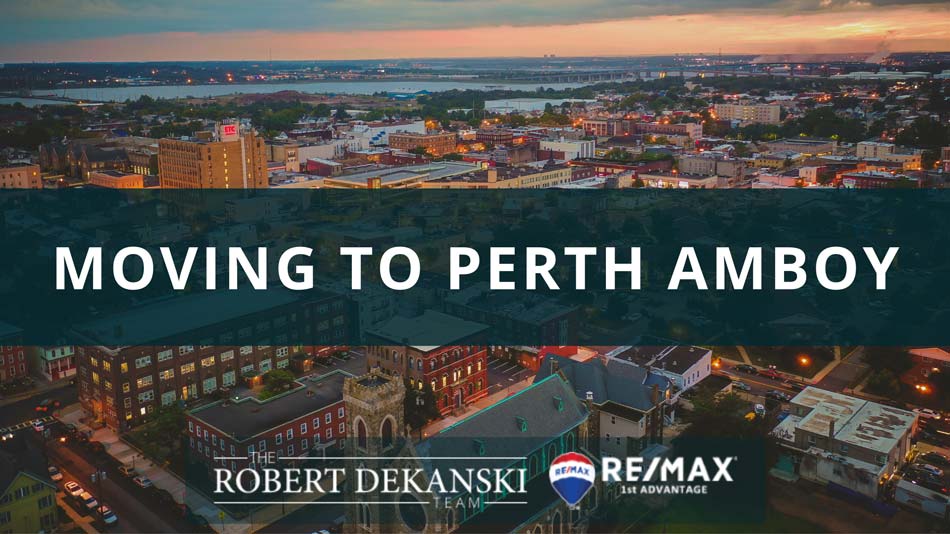 Moving to Perth Amboy: Perth Amboy, NJ Relocation & Homebuyer Guide
Commonly referred to as the "City by the Bay," Perth Amboy is a charming city of just over 52,000 residents located in the New York metropolitan area. Originally inhabited by Lenape Native Americans, Perth Amboy was settled by Scottish immigrants seeking religious freedom in the late 17th century.
Today, this compact city spans about six square miles with the majority of its space dedicated to land. With a diverse population, Perth Amboy is a quaint and picturesque place to live along Raritan Bay. The city itself maintains a historic waterfront and borders the Arthur Kill, a strait that divides Staten Island and Middlesex County, NJ, where Perth Amboy is situated. Featuring one of the oldest yacht clubs in America, Perth Amboy has a strong legacy of boating and coastal living. Overall, Perth Amboy's numerous attractions make it an excellent destination for anyone interested in relocating to New Jersey.
Cost of Living in Perth Amboy
When compared with the national average cost of living, Perth Amboy is around 16% more expensive, primarily due to housing costs. The median price to buy a house in the area is approximately $278,400 which is over ⅓ more expensive than the American average. The rise of housing costs specifically is most likely due to an influx of New Yorkers in search of the tranquility found in Perth Amboy. In correlation with the cost of homes to buy, renting comes to an average of $1,464 a month. When considering the price of utilities, newcomers will note a slight inflation of energy costs which average out to $185 a month—though these costs may be lower if they buy a condo or townhome.
The same trend goes for the general price of transportation which includes gasoline, public buses and trains, etc. Grocery costs are on par with the national average, with a loaf of bread selling for $3.39 and a gallon of milk for just under $2. Potential residents should also note that health care costs are slightly higher than the average national cost, with the price of a doctor's visit coming to about $110.
Perth Amboy Job Market
Though Perth Amboy is currently experiencing high unemployment rates—which are hovering at around 6% compared to the national average of 3.5%—the area's job market holds promise for incoming residents. It is projected that the city will see 23% increase in future job growth, most notably in the next decade. Another encouraging aspect about Perth Amboy's economical situation which influences the job market is the fact that the area has been named an Urban Enterprise Zone. Because parts of the city are classified as a UEZ, residents of Perth Amboy can enjoy a sales tax rate of 3.3% which is half of the statewide sales tax rate in New Jersey. This classification will last until at least October 2025 and was put into place in an effort to spur economic growth.
Additionally, being a UEZ helps boost employment rates. Effects of this designation will surely become even more prominent in the coming years. Overall, Perth Amboy is working towards a prosperous future by implementing helpful programs like the UEZ to ensure that more and more residents have steady employment.
Popular Industries in the Area
Most job opportunities in Perth Amboy have to do with either transportation, which comes to 16% of the population's employment, or retail, which amounts to 12% of local jobs. Newcomers will find job possibilities in industries such as food service, packaging, shipping and delivery. While many current job postings are for entry-level jobs, there is also a portion of managerial positions that cater to more experienced job seekers. The next most common industries found in Perth Amboy are manufacturing and healthcare, both amounting to about 11-12% of the population's employment. Smaller industries in the local area include various hospitality, education and construction jobs.
Things to Do in Perth Amboy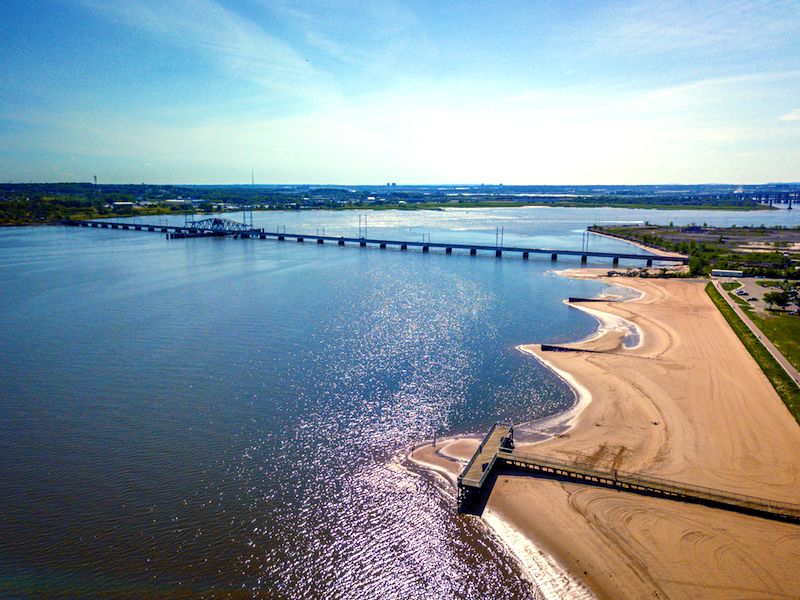 With a beautiful waterfront location and convenient proximity to Staten Island and New York City, Perth Amboy offers visitors and residents a wide selection of fun activities. Whether you prefer historical, artistic, cultural or outdoorsy entertainment, this unique city has you covered. Discover one-of-a-kind attractions that highlight the area's multifaceted character. The following suggestions will inspire you to enjoy the great outdoors, savor top-notch meals, and experience the spectacular nightlife that the Perth Amboy and its surrounding areas have to offer.
Outdoor Activities
Perth Amboy has cultivated a rich appreciation for boating and fishing activities since Raritan Yacht Club was established in 1882 as one of the first yachting clubs in the country. Still a thriving pastime, visitors and residents of the area can take advantage of Perth Amboy's coastal location by trying their luck at fishing. In fact, going out on the water with Sea Hawk Party Boat Fishing is a great way to relax and catch a few while avoiding shore traffic and crowds.
If you prefer to keep your feet on solid ground, simply take a stroll along Perth Amboy's waterfront boardwalk. This manicured pathway creates a peaceful atmosphere where you can watch the boats pass through the Bay.
Restaurants, Breweries and Bars
Choosing a restaurant in Perth Amboy is a delightful experience with a large range of cuisines that reflect the area's own diversity. Sample Turkish, Caribbean, Portuguese, and Italian restaurants that come highly recommended. Rated as the best restaurant in the city, Troy is a Mediterranean restaurant that offers customers a delectable experience. Pristinely clean with a friendly and helpful staff, this restaurant is a gem that locals regularly enjoy.
Another excellent local choice is Mama Lena's Pizzeria & Restaurant. Clients rave about the scrumptious meals and accommodating staff. With plenty more appealing restaurants and bar options in Perth Amboy, dining out is a pleasure.
Nightlife
The nightlife in Perth Amboy is reflective of the city's unique and welcoming atmosphere. Take a load off and stop by Sangria Lounge, an inviting restaurant/bar where locals hang out and enjoy each other's company. Patrons can appreciate Sangria Lounge's tasty Puerto Rican food coupled with group dancing and dynamic soundtracks. Alternatively, check out Riverside Sports Bar to catch a game with friends. Additionally, Las Islas Bar and Lounge or Hy Tavern are great options to get out and see more of Perth Amboy when the sun goes down.
Perth Amboy Climate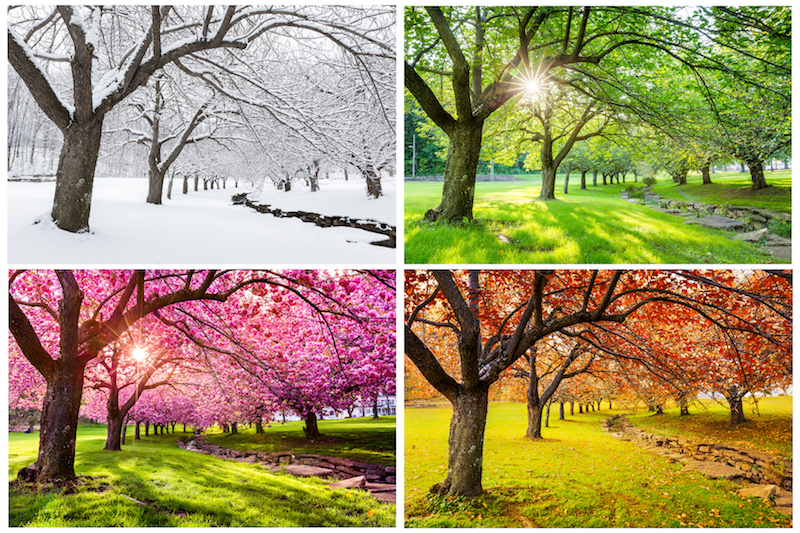 The climate in Perth Amboy is generally pleasant, with summer temperatures peaking around 87 degrees and winter lows at about 22 degrees. The small city receives fewer sunny days than the national average, at 202 days per year. In line with this tendency, Perth Amboy has a rainier climate than most other American cities—the area receives 48 inches of rain per year, whereas the national average is 38 inches per year. Data shows that the area receives some sort of precipitation about 116 day per year and the month with the most rain is July. However, in comparison with the rainfall levels, the amount of snow that the city receives is on par with other locations, amounting to 25 inches of snow per year.
The optimal times of year to visit Perth Amboy are in May, June and September, as these months feature mild temperatures and sunny summer days. In summation, Perth Amboy offers an agreeable climate that avoids extremes and does not produce many serious storms or natural disasters. Perth Amboy enjoys a a 7.2/10 comfort index rating for its enjoyable weather and stable long-term climate.
Perth Amboy Traffic
Perth Amboy is crisscrossed by multiple roads and highways, which makes it a well-connected place to be. As with most cities in America, the worst times to be on the road are during the morning rush hour and the evening drive home. However, the multitude of routes that goes through Perth Amboy compensate for the potential traffic. Commuters can easily access Routes 35, 184, 440 and County Route 616 to get out of the city. The most frequented of these is Route 440, which serves as most commuters' highway.
The city is also made accessible by numerous bridges. For example, the twenty minute drive to Staten Island is facilitated by the Outerbridge Crossing, which is a cantilever bridge that goes over the Arthur Kill strait. This crossing is part of the larger route NY-440/NJ-440 which allows travelers to get to both New York City and Long Island. When passing over this bridge, commuters can see immense ships entering the Port of New York and New Jersey. On top of this, the Victorian Bridge takes drivers over the Raritan River to Sayreville in the South. Renovated to include an extra span of traffic in 2005, the Victorian Bridge is an indispensable addition to the area's infrastructure.
Alternative Routes
As previously mentioned, the morning or after-work commuting hours can slow down traffic flow in the Perth Amboy area. Get to your destination in a flash by taking some of the less-traveled-by routes or highways. Because Route 440 is the road most traveled to go towards New York City or Long Island, try to bypass by entering Route 287 at an alternate point or by accessing the Garden State Highway. Keep in mind that holidays or special events will almost certainly increase traffic congestion around the Outerbridge Crossing and Victorian Bridge.
Perth Amboy Public Transportation
Like many other New Jersey cities, Perth Amboy is highly connected through means of public transportation. New Jersey Transit facilitates travel both for those without a car and those who prefer to save money by utilizing public transport. For train options, NJ Transit offers train service at Perth Amboy station. This stop is conveniently located in the heart of the city. From the Perth Amboy station, travelers can access the North Jersey Coast Line to Newark Penn Station, Hoboken Terminal, Secaucus Junction, New York Penn Station, and the Jersey Shore. Having all of these destinations within close proximity makes living in Perth Amboy even more desirable.
However, the public transportation offered by New Jersey Transit does not stop there. Residents who prefer to travel by bus can easily get on board at the Port Authority Bus Terminal, which is found on the 116 route. Furthermore, visitors or residents can get to Elizabeth—the largest city in Union County and the fourth largest in New Jersey—by bus on the 48 line. For transportation in local Perth Amboy, travelers can take advantage of service on the 813, 815, and 817 bus routes.
Perth Amboy Schools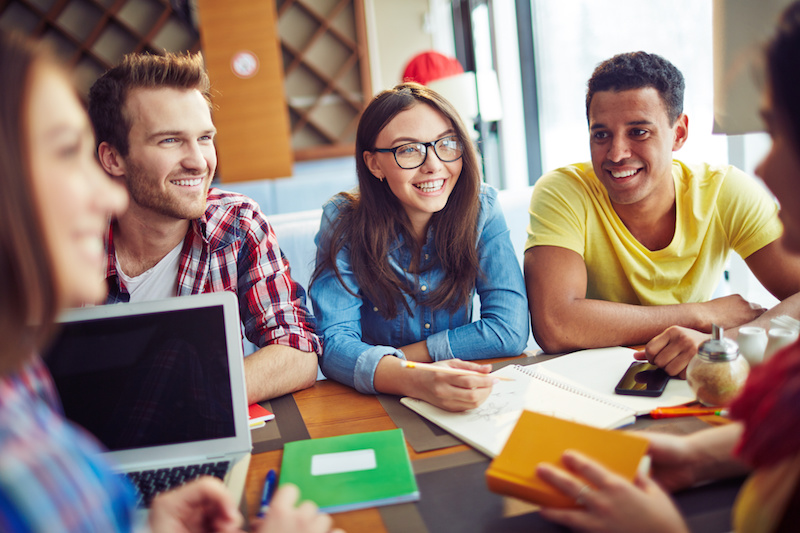 When it comes to education in Perth Amboy, residents have the Perth Amboy Public School District to educate their students. As of 2020, there are 11 public schools in the Perth Amboy Public School District, with a total of 10,658 students. One of the most popular schools in this district is the Dual Language School, which helps students in their mastery of both English and Spanish while keeping up with National Common Core Standards.
Why You Should Make Perth Amboy Your New Home
With rapid access to destinations like Staten Island and New York City, Perth Amboy provides the tranquility of a small city while delivering charming attractions that entertain both visitors and residents. Though the cost of living is slightly elevated above the national average, Perth Amboy offers newcomers an inviting atmosphere and lovely single-family homes sure to make anyone love to live there.
This "City by the Bay" is punctuated with a wide variety of fun boating activities, marvelous restaurants, and welcoming nightlife. The wonders of Perth Amboy are best appreciated when paired with a pleasant, sunny climate in May, June or September. Leave it to this small city to show you the best of what coastal New Jersey has to offer—whether you're seeking sunset walks by the Bay or unforgettable family experiences in a great community, Perth Amboy is the place to be.