Piscataway Homes & Real Estate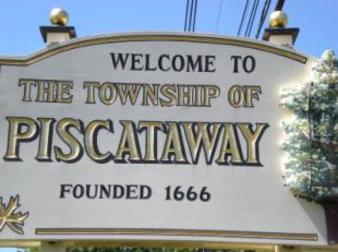 Welcome to your local Piscataway homes for sale & Middlesex County real estate resource. Piscataway is a large community that mostly consists of single-family homes and townhouses, with a median home price of $341,901. For additional information on properties for sale in Piscataway, NJ, things to do, dog parks, golf courses in the area, or to schedule a private tour, contact your local real estate experts today! Read more about Piscataway real estate.
Homes For Sale in Piscataway NJ
Piscataway Real Estate Statistics
September 28, 2023
See All Real Estate Listings in Piscataway
See TODAY's New Listings, search by beds/baths, home or lot size, listing status, days on market & more!
Piscataway Property Types
Buy and sell homes in Piscataway by seeking out The Dekanski Home Selling Team! Our community of New Jersey real estate agents are ready to guide you through the Piscataway housing market. Call us at (800) 691-0485!
Piscataway Photos: Explore the Neighborhood
Piscataway Real Estate Market
Piscataway is a large town located in Middlesex County, New Jersey. It has a population of 58,405 people and contains 11 distinct neighborhoods, including Riverview Manor, Possumtown, Deborah Dr, and New Market. Piscataway is the 18th largest community in New Jersey, and housing prices of the whole community are well above the national average at $341,901.
Piscataway borders New Brunswick to the south, along with Plainfield to the northeast. The community is a 27-minute drive from Staten Island.
Piscataway Home Prices
The vast majority of real estate in Piscataway consists of single-family homes. Another 16% of the homes are townhomes in affordable neighborhoods, and there are virtually no apartment buildings or apartment complexes in the area. The majority of neighborhood home prices range from $307,000-$409,000 — the median home price in the town center is $384,749.
Most of the housing in Piscataway, New Jersey was built between 1970 and 1999 — in fact, nearly 60% of the homes were constructed in this era. Roughly 28% of the homes were built between 1940-1969, and a very small amount of homes are considered new or historic. The majority of homes in the area have 3-4 bedrooms (72%), while 17% of the homes have 5+ bedrooms.
Homes within the median price range in Piscataway typically have 3-4 bedrooms and 2-3 baths. You can find some very beautiful homes in the area at this price that are move-in ready. However, if you want to look for a Piscataway luxury home or condo, there are plenty of housing opportunities to choose from in the area's most expensive neighborhoods or Piscataway's best communities.
Piscataway Attractions
If you're looking for a city to call home or vacation in, Piscataway just might be the right choice. With unforgettable popular attractions, fun things to do, activities for kids, and interesting Piscataway facts that set this location apart from others, why live anywhere else? Enjoy vitalizing outdoor activities like golf, hiking and biking, strolls in scenic parks, water attractions, and more.
But Piscataway has far more depth to it than just outdoor activities. Shopping centers, dog-friendly amenities, festivals, famous restaurants, and more await you in the heart of Piscataway.
If you're interested in moving to Piscataway, the cost of living, public transit, and drive times may also be a factor in your decision and should not be overlooked. The cost of living is high, but higher wages and a strong sense of community will connect you to Piscataway before you know it. Though every city has its quirks, Piscataway's iconic highlights make it stand out among the pack.
The best neighborhoods in Piscataway will have you feeling at home in no time. Whether buyers want high-end neighborhoods or more affordable housing options, the city has it all and more for residents. Large or small, master-planned or suburbs, prospective residents can find the home of their dreams in Piscataway.
Whether residents flock to city for its famous restaurants, interesting history, economy, or vast array of schooling options, they're sure to find what they seek in Piscataway.
Piscataway Utility Information
Water & Sewer: 1-800-272-1325
Electricity: 1-800-436-7734
Gas: 1-800-492-4009
Internet, Phone & Cable Television: 1-800-934-6489
Waste Collection: 732-968-1131
Piscataway City & Public Services
Administrative Offices: 732-562-2301
Animal Control: 732-562-2353
City Hall: 732-562-2310
Codes Administration: 732-562-2325
Economic and Community Development: 732-562-6560
Emergency Management Office: 732-562-7621
Finance Department: 732-562-2316
fire Department: 732-562-2333
Mayor's Office: 732-562-2301
Police Department: 911 or Phone: 732-562-1100
Parks and Recreation: 732-562-2382
Library: 732-463-1633 (Kennedy) or 732-752-1166 (Westerguard)
Piscataway School Information
Middlesex Regional School District: 732-777-9848
Middlesex Regional School District serves the area, and includes 7 total schools, including The Center For Lifelong Learning, Middlesex County Academy, and Bright Beginnings Learning Center. There are 469 students enrolled in the district.
Piscataway Real Estate Agents
Looking to purchase a home in Piscataway? Allow our New Jersey real estate professionals to help you navigate the purchase of or expertly negotiate the sale of your Piscataway house. As local real estate agents, we're well-versed on the unique dynamics of the Piscataway real estate market.
Contact The Dekanski Home Selling Team to learn more about buyer and seller representation for Piscataway properties. Selling your Piscataway home? Visit our comparative market analysis page to receive a free home evaluation within minutes.
Search Homes For Sale in Piscataway NJ
Back to Middlesex County Real Estate