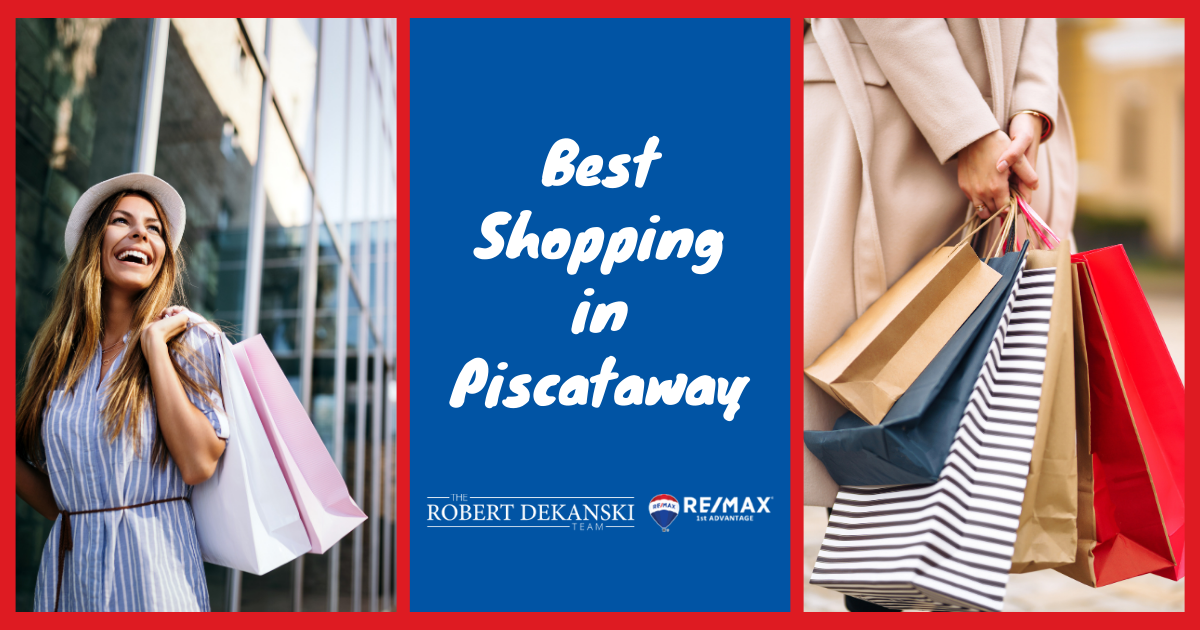 Best Shopping in Piscataway: Piscataway, NJ Shopping Guide
There are a wide variety of options for shopping in Piscataway, New Jersey. Whether someone is looking for the traditional mall shopping experience or for boutique, one-of-a-kind items they can't find anywhere else, they'll find it in this township.
Piscataway's shopping centers are conveniently located and easy to get to from just about anywhere in the area, whether you live in a downtown condo or a more secluded luxury home. Additionally, the shopping centers are also close to excellent dining options and other things to do for those who want to make a day of it. The following information details the shopping centers that can be found in Piscataway and offers useful tips for navigating each of them.
Piscataway Towne Center Shops
ShopRite
Jersey Mike's Subs
Chand Palace
AHA Nails & Spa
Bank of America
GNC
Address: Piscataway Towne Center, Centennial Ave & S Washington Ave, Piscataway, NJ 08854
Piscataway Towne Center is located not far from Centennial Square and the Middlesex Mall. Here, people will find practical shops like ShopRite, GNC, and AT&T.
Dining options at the Piscataway Towne Center are plentiful and include something for every palate, such as Piscataway Pizza, Jersey Mike's Subs, Espetadas, Thai Basil, Art of Salad, Chand Palace, and Applebee's.
Other establishments in the Center include Piscataway Family Dental, AHA Nails & Spa, Hand & Stone Massage & Facial, H&R Block, and Bank of America. Whether someone needs to fill their fridge, organize their finances, or de-stress from a difficult week, they can get it all done at the Piscataway Towne Center.
Centennial Square Shops
Walmart
Aldi
Lowe's
99 Cent Depot
TGI Friday's
Panatieri's Pizza
Address: Centennial Square, 1297 Centennial Ave, Piscataway, NJ 08854
Centennial Square is located directly across from the Piscataway Towne Center. For those who don't find what they're looking for at the Towne Center, it's easy to hop over to Centennial Square, or vice versa.
There are 15 establishments in Centennial Square, ranging from general shopping to beauty and pet supplies, salon services, and restaurants. Walmart, Green Acres Health Food, and Aldi are popular destinations in the Square for grocery and household essentials, while Lowe's is nearby for home improvement supplies and necessities like light bulbs, extension cords, and repair tools.
People can stop by the 99 Cent Depot to catch a great deal or stock up on items for their pantry or bathroom cabinets for just a dollar. Sally Beauty is nearby for discount salon items, and Petco has everything needed for furry family members. For those who would like to enjoy a meal, Centennial Square has elevated options like Soyokaze Japanese Restaurant and Olive Garden, as well as favorites like TGI Friday's and Panatieri's Pizza.
Hadley Center Shops
Target
Dick's Sporting Goods
Pearle Vision Center
Hallmark
Regal Cinemas
Joe's Crab Shack
Address: Hadley Center, 4911 Stelton Rd, South Plainfield, NJ 07080
Hadley Center is located just east of Centennial Square and Piscataway Towne Center in South Plainfield. Largely dedicated to general retail shopping, Hadley Center is a go-to for both residents and visitors for affordable goods.
Top large department stores at Hadley include Target, Marshall's, and Dick's Sporting Goods. Other options for clothing include The Children's Place, Famous Footwear, Kohl's, and Lane Bryant. Specialty shops include makeup and beauty supplies at ULTA Beauty, eyeglasses and contact lenses at Pearle Vision Center, console games and accessories at GameStop, cards and gifts at Hallmark, and perfume, soaps, and lotions at Bath & Body Works.
Hadley Center does have some dining options available, such as Five Guys Burgers and Fries, Leo's Barbecue, White Castle, Joe's Crab Shack, Villa Pizza, and Panda Express. Service providers include 9Round Kickboxing, Innovate Salon Academy, Great Clips, Weight Watchers, AC Dental, Exotic Nails, Twin Boro Physical Therapy, Regal Cinemas, and FedEx Kinko's. Banking at Hadley Center can be done at the Fulton Bank of New Jersey or the Bank of America.
Middlesex Mall Shops
Sri Liquors
Dollar Tree
Tuesday Morning
Bluefox
Kimchihana Korean-Japanese Restaurant
Noodle Go Go
Address: Middlesex Mall, 6747 Hadley Rd, South Plainfield, NJ 07080
The Middlesex Mall is also located near Hadley Center, Piscataway Towne Center, and Centennial Square, making the area an excellent place to go for shopping of all kinds. The mall features 18 establishments that differ widely in product and service offerings.
Retail establishments at the Middlesex Mall include Baby Depot, Tuesday Morning, Burlington, Raymour & Flanigan Furniture, Village Beauty Supply, Dollar Tree, Dressbarn, and Sri Liquors. Whether someone is looking for a new sofa, specialty shampoo and conditioner, baby bottles and diapers, or $1 party supplies, they'll find it here at the Middlesex Mall.
Service providers include Planet Fitness and Mavis Discount Tire, so patrons can drop their vehicles off for service while they get a workout in and grab a few necessities before heading to work or back home. Those who don't feel up to heading over to one of the other nearby Piscataway shopping centers for groceries and cooking can stop by G's Famous Pizza, Taco Bell, Bluefox, Kimchihana Korean-Japanese Restaurant, La Bonbonnière Bake Shop, or Noodle Go Go.
Festival Plaza Shops
H Mart
Island Spa & Sauna
Paris Baguette
Mango Mango Dessert
Happy Lamb Hot Pot
Sunbright Hair Salon
Address: Festival Plaza, 1711-1783 Lincoln Hwy, Edison, NJ 08817
Just off Lincoln Hwy in Edison, Festival Plaza offers another shopping option for Piscataway residents and visitors. Festival Plaza is also the largest shopping center on this list, with approximately 22 establishments that call the plaza home. People can grab their groceries at H Mart, browse the deals at Dollar Dynasty, get a haircut at the Sunbright Hair Salon, or head to Island Spa & Sauna for some much-needed rest and relaxation. The Plaza also offers practical establishments for healthcare, banking, and tutoring, including United Health Care Insurance, United Dental Group, CTBC Bank, Cathay Bank, and C2 Education.
Those who don't have much time and just want to stop by a café for a cup of coffee or a snack can try Paris Baguette, Meet Fresh, Mango Mango Dessert, or Kung Fu Tea. For those who are craving something more substantial, restaurants at Festival Plaza include Picnic Garden BBQ Buffet, Boom Boom Chicken, Happy Lamb Hot Pot, Spice 24, So Kong Dong Tofu House, PappaRich USA, Hot Space Grilled Fish, and DunHuang Lanzhou Beef Noodle.
Piscataway, New Jersey, offers a number of unique shopping destinations that are convenient to get to, especially for those shopping in the Centennial Ave area. People are just minutes away by driving from a multitude of retail establishments, banks, fitness centers, grocery stores, restaurants, and more. Those who would rather stay out of the hustle and bustle of the Centennial Ave shopping area but still need to get a few things can visit Festival Plaza, which is closer to mid-town and where the car and foot traffic are a little less hectic. Regardless of the shopping experience someone is looking for, they can be confident they'll find it in Piscataway.