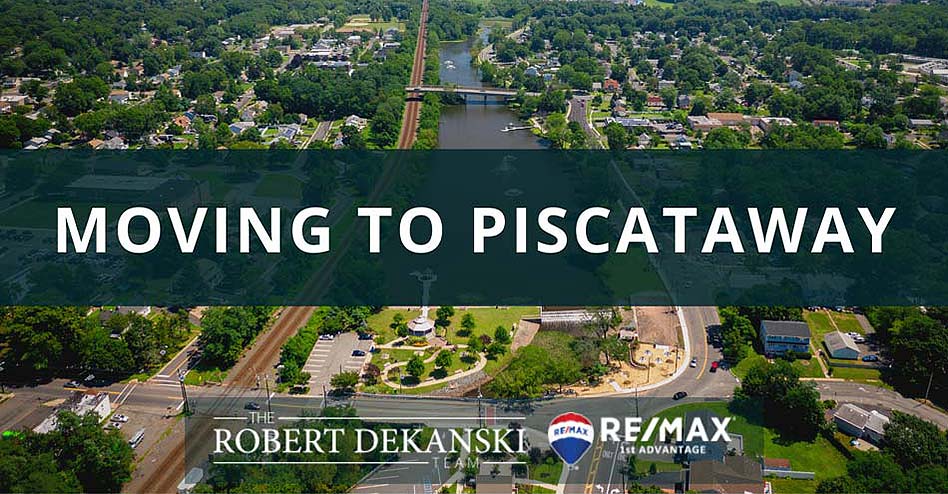 Moving to Piscataway: Piscataway, NJ Relocation & Homebuyer Guide
As one of the earliest founding townships on the Atlantic seacoast, Piscataway, New Jersey, boasts a rich history that starts before even the creation of the United States. Steeped in this colonial legacy, Piscataway has become an attractive destination for those seeking a high quality of life with quick access to numerous cities and attractions in the Northeast. Residents of Piscataway can enjoy proximity to New York City—located only 35 miles away—while basking in the peace of a smaller township.
With just over 57,000 residents, Piscataway provides all the amenities and resources one needs to live comfortably, coupled with a down-to-earth, genuine atmosphere. As a gratifying place to live, Piscataway also has a growing economy with countless possibilities for business development. Discover all you need to know before moving to Piscataway by considering the following information about the cost of living, the job market, and more.
Piscataway Cost of Living
Ranked #68 in Money Magazine's Top 100 Best Places To Live In America in 2019, Piscataway is an appealing city that is starting to draw more newcomers every year. The cost of living in Piscataway has increased by 1.5% in the past year, and the township's cost of living is about 23% higher than the national average. The growing influx of residents has specifically increased the expense of factors such as housing, transportation, and food. According to recent data, the average cost of a home in Piscataway hovers at around $341,000, which is more than the average cost of homes in the United States.
The higher cost of living in Piscataway is compensated by a wide range of available jobs offered by incoming companies that provide economic growth and stability for residents. Additionally, residents can enjoy frequently maintained infrastructure such as luscious parks, freshly paved roads, and community centers that are designed to foster a tightly knit population. Overall, the cost of living in Piscataway is about 20% higher than the rest of the country on average, due in part to elevated real estate prices and other factors such as transportation and food costs.
Piscataway Job Market
As Piscataway's population grows, so does its economy. The township already possesses a flourishing job market as well as several thriving company headquarters that serve as reliable employers for residents. Companies with a large presence in Piscataway are American Standard, Colgate-Palmolive Research and Development, Johnson & Johnson Health Care Systems, Pepsi Cola Bottling Group, and many more. There are also plenty of opportunities for residents to work for technological companies such as iconectiv, which has its headquarters in Piscataway. International shipping companies like Hapag-Lloyd help ensure that Piscataway remains a thriving economic hub.
While Piscataway's economy is currently stable and successful, it continues to grow. In fact, Piscataway is well on its way to becoming an even more prosperous small city. Studies show projected future job growth at 26%, paired with unemployment rates below the national average. This combination of favorable statistics creates a promising environment where Piscataway residents can find and maintain steady employment. Data records show that the estimated household median income in Piscataway is around $104,000 per year, whereas the national estimated household median Income is just below $71,000 per year.
Popular Industries
As previously mentioned, there is a significant amount of health care, technology, shipping and food industry employment for job seekers in Piscataway. However, the area is also home to the Institute of Electrical and Electronics Engineers (IEEE). IEEE's operations center is located in Piscataway, with its corporate office just down the road in New York City. The township's proximity to the Big Apple makes it an ideal destination for developing and booming companies that want to take advantage of the smaller city's benefits.
Things to Do in Piscataway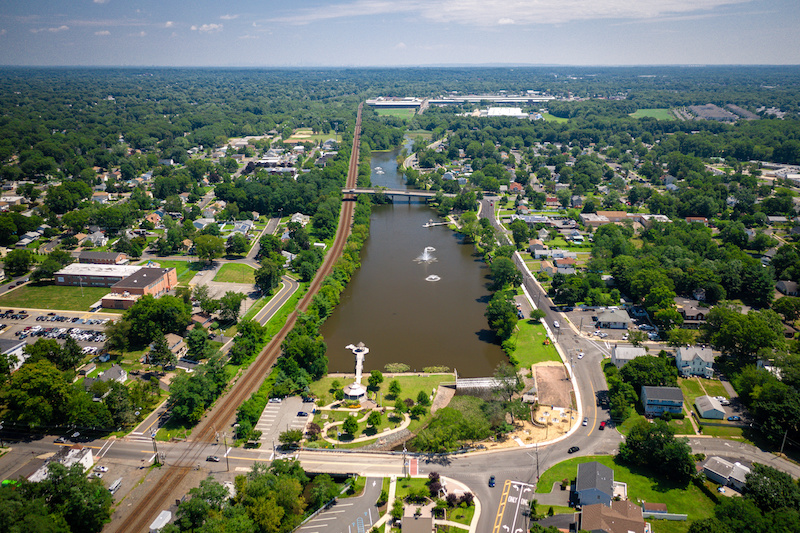 In addition to a robust economy, residents of Piscataway can enjoy a broad range of entertaining activities, attractions, and pastimes. There's something for everyone in Piscataway; sports fans and avid shoppers alike will be blown away by this township's endless list of fun excursions. Gone are the days of having to choose between the beauty of the outdoors, pampering relaxation, and unique, historical outings—Piscataway has it all!
Outdoor Activities
Nature lovers will enjoy the gorgeous public parks where they can experience the great outdoors while getting some exercise. Among these green spaces is Johnson Park, which is the perfect destination for visitors to relax, play, or take a walk with their dog. Free access only enhances the appeal of this manicured, clean site located along a flowing river. Alternatively, Colonial Park is another great option that features beautiful waterfalls, accessible tennis courts, and playgrounds. There is no shortage of outdoor attractions for anyone exploring Piscataway.
Restaurants, Breweries, and Bars
After taking in the township's entrancing outdoor scenery, people can head to one of Piscataway's delectable restaurants, breweries or bars. Fans of international cuisine will fall in love with the wide selection of renowned Asian, Italian, and Indian restaurants in the area. There are also numerous classic American diners and steakhouses for those searching for familiar home-style meals.
Piscataway is home to many excellent breweries, including Village Brewing Company and Jersey Cyclone Brewery. Both offer extensive drink selections and tasty food choices. Brick House Tavern & Tap or River Road Tavern is a fun way for people to end the night.
Nightlife
For one-of-a-kind nightlife that can only be found in Piscataway, Roxy and Duke's is a must for a night out. This eclectically styled bar features a performance space for all types of talent. Skilled musicians, comedians, and even belly dancers can be found on stage at Roxy and Duke's. To add to this lounge's appeal, Roxy and Duke's offers delicious food and tasty drinks. Complete with a friendly, helpful staff and a low-key atmosphere where guests can relax, this venue is a gem in the Piscataway area.
Piscataway Climate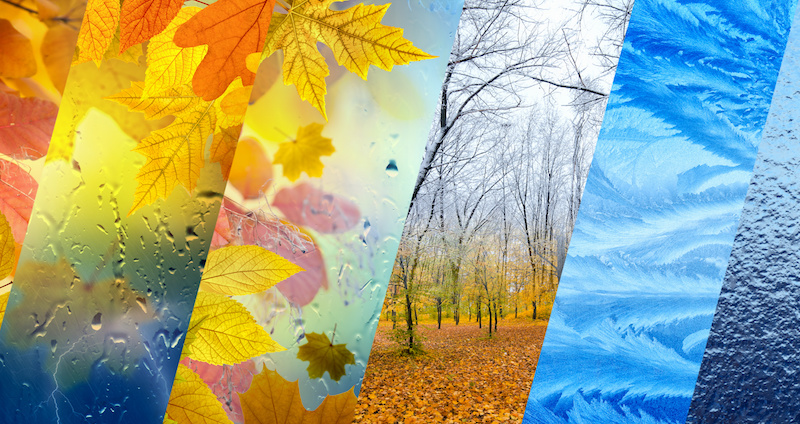 One of the most ideal factors about visiting or living in Piscataway is the pleasant weather. The lively township experiences mild temperatures, which lead to summer highs in the mid-80s and winter lows around low-20s. Piscataway is one of the most temperate places in New Jersey with a BestPlace Comfort Index of 7.3. When compared to the rest of the United States, Piscataway receives slightly more precipitation than other cities but has the same 206 sunny days per year as the national average.
Because Piscataway's temperatures do not reach extremes in the summer or winter months, it is easy to find a suitable moment to visit. However, for optimal conditions, consider going to Piscataway in May, June, or September, when temperatures will be in a comfortable 70-85 °F range. Particularly in September, visitors can start to enjoy the essence of autumn as the weather starts to cool off even more. The prime time to observe the spectacular color changes in the leaves is from mid to late October.
Piscataway Traffic
Piscataway is extremely well-connected by efficient infrastructure, which makes traveling swift and easy. The addition of Highway I-287 60 years ago was a significant factor in encouraging companies to move operations or headquarters to the township. Today, residents and visitors have access to numerous well-constructed and maintained routes that make traveling manageable. Commuters can appreciate quick connections to the New Jersey Turnpike, The Garden State Parkway, I-78, and routes 18, 22 and 27. Piscataway's location allows for fast travel to New York City, which is an hour away, Philadelphia, which is 1.5 hours away, or the Jersey Shore, which is about 30 minutes away.
The traffic in Piscataway is worse during morning and evening rush hours. There are a handful of free parking lots scattered around Piscataway, as well as others that cost around $5 each. Check out the 2-hour free lots at Centennial Square, Springhill Suites, and Rutgers Plaza. Alternatively, pay a low price for parking at Neilson Plaza Deck, Jersey Ave Park & Ride or the NJ transit Plainfield Station. These conveniently located parking options make navigating Piscataway a breeze.
Alternative Routes
A resident's daily work commute is not the only factor that affects the township's traffic patterns. The area is also home to the Busch and Livingston campuses of Rutgers, New Jersey's state university. Particularly during home college sports events, traffic can intensify. During these instances, residents recommend avoiding certain routes such as River Road, which becomes crowded during Rutgers's home games. Local police have taken measures to improve traffic on River Road last year by implementing a strict ban on commercial trucks that were slowing down traffic flow.
Piscataway Public Transportation
Visitors and residents can take advantage of Piscataway's well-developed network of public transportation. NJ Transit offers crucial bus lines to Midtown Manhattan on line 114 and service to Newark on lines 65 and 66. Additionally, NJ Transit offers local bus services on the 819 and 980 routes. Current residents say that Piscataway is located within a reasonable distance to numerous NJ Transit train stations from every part of town.
New York City, Philadelphia, Jersey Shore, Atlantic City, Six Flags, and many more worthwhile destinations can be accessed with Piscataway's advanced transit network. Multiple taxi companies also operate out of the area and offer reasonable fares for short or long-distance rides. Piscataway Limo & Taxi is at your service when you need a reliable ride that won't break the bank.
Piscataway Schools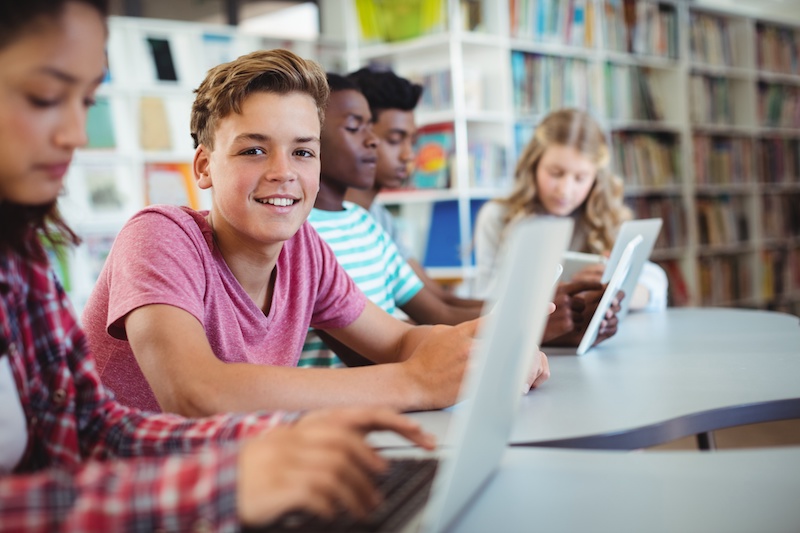 The Piscataway Township District includes four elementary schools, three middle schools, and two intermediate schools. Reviews note that the teachers favor hands-on learning.
Piscataway is home to several higher education campuses, including two Rutgers campuses, Busch and Livingston. Both campuses receive respectable feedback from students and parents. Livingston is known to be an aesthetically pleasing campus with plenty of open spaces, adequate parking facilities, and modern, recently renovated buildings. The area also features Rutgers's Robert Wood Johnson Medical School campus, a leading comprehensive medical school that welcomes 1,500 students between its New Brunswick and Piscataway locations.
Ready to Move to Piscataway?
Piscataway offers a multitude of benefits to its visitors and residents. With proximity to national hubs like New York City, Philadelphia, and the Jersey Shore, Piscataway is well-placed for steady economic and cultural development. Easily accessible highways and routes have encouraged several headquarters and operational centers to establish their presence in Piscataway. From health care and technology to engineering and international shipping, this township offers ample job opportunities and diverse industry growth. Piscataway is home to many public parks with biking and running trails along flowing rivers. Overall, this charming township has a temperate climate with its peak visiting period in September. Piscataway is a stellar destination for anyone to consider calling home.