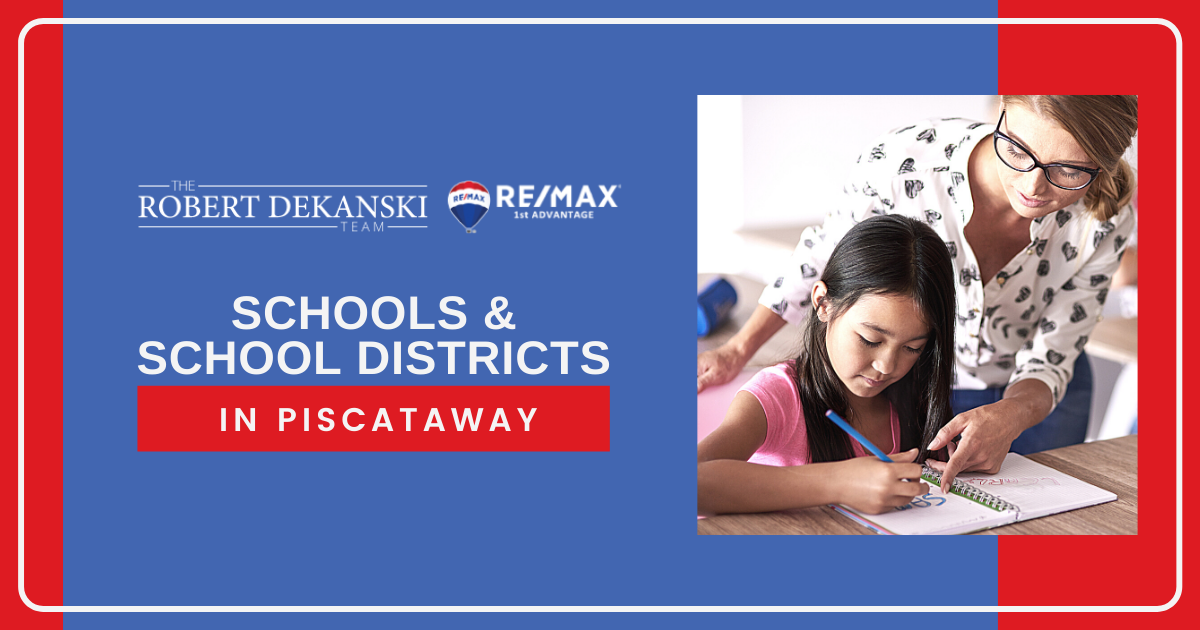 Schools in Piscataway: Piscataway, NJ Schools and School District Guide
Piscataway Township is located in Middlesex County, New Jersey, with a population of 56,931 residents. The township was incorporated in 1798 and is the fifth-oldest municipality in the state.
Piscataway is home to cutting-edge educational and research facilities, due to nearby Rutgers University. The main campus of Rutgers is partially located in Piscataway Township, and the community is home to the University's football stadium.
In addition to Rutgers, a portion of the Robert Wood Johnson Medical School is also located within Piscataway Township.
The community is served by public and private primary and secondary schools for students in grades K through 12.
Public School Districts Serving Piscataway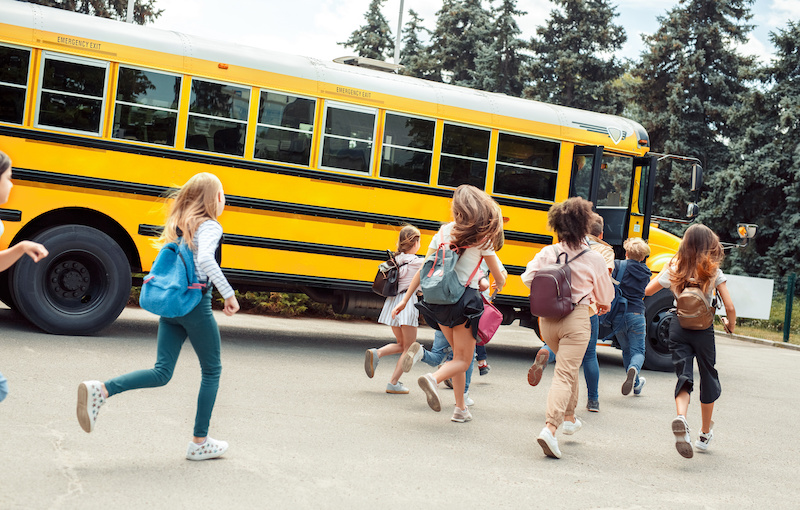 Piscataway Township Schools is the public school district for students grades pre-K through 12. The total district enrollment is about 7,161 students, with about 530 classroom teachers for a student-teacher ratio of 13.5:1.
Piscataway Township Schools operate 10 schools, including four primary elementary schools enrolling K through grade 3, two intermediate schools for grades 4 through 5, three middle schools for students in grades 6 through 8, and one high school for students in grades 9 through 12.
The four district schools serving primary elementary students include Dwight D. Eisenhower Elementary School, Grandview Elementary School, Knollwood Elementary School, and Randolphville Elementary School.
The district's two intermediate schools are Arbor Intermediate School and Martin Luther King Intermediate School. Middle school students attend either Conackamack Middle School, Quibbletown Middle School, or Theodore Schor Middle School.
Piscataway High School serves high school students in the entire township. With an enrollment of about 2,267 students and 165.7 classroom teachers, the student-teacher ratio is 13.7:1.
Alternatively, all Middlesex County eighth grade students may apply for the high school programs offered by the Middlesex County Vocational and Technical Schools, with campuses in Piscataway as well as Edison, East Brunswick, Perth Amboy, and Woodbridge. These programs offer students full-time career and technical education.
Area students with special needs may receive a public education through several schools under The Educational Services Commission of New Jersey, including Nuview Academy Piscataway Campus, Bright Beginnings Learning Center, Piscataway Regional Day School, and Raritan Valley Academy.
Piscataway Charter Schools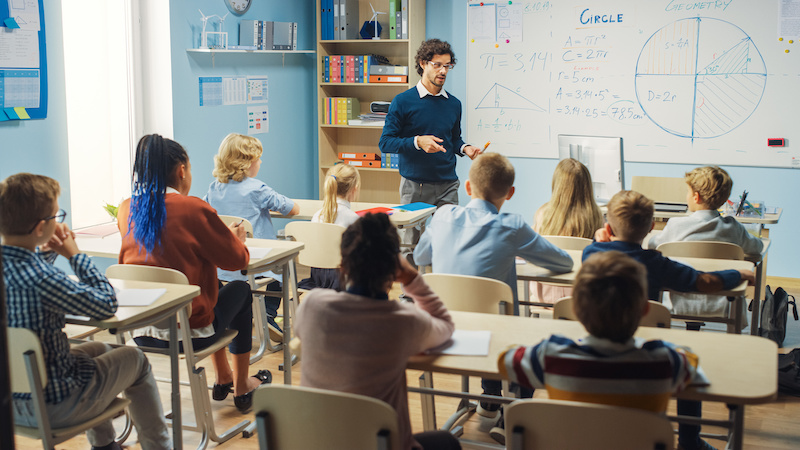 There are no charter schools within Piscataway Township's public school district. However, there are four charter schools within the area.
The Academy for Urban Leadership Charter School is a public charter school that serves 600 students in grades 7 through 12. The academy is located in nearby Perth Amboy and serves grades 7 through 12. Enrollment to the academy is based on a random lottery. The school's focus is on preparing students for post-secondary education while emphasizing a rigorous academic curriculum and social and civic responsibility.
The Greater Brunswick Charter School operates in New Brunswick and serves grades K through 8. The school emphasizes academics, along with social skills, independence, and civic responsibility. It first began operating in 1998. The school's innovations include personal education plans for all students, dual language instruction, enrichment clusters, and positive discipline.
The Middlesex County STEM Charter School is located in Perth Amboy. The school serves grades K through 4. Its primary focus is on preparing students for careers in a high-tech world. Preference is given to students who reside within the city of Perth Amboy, with admission by random lottery.
The Hatikvah International Academy Charter School is in East Brunswick and serves grades K through 8. In addition to academics, the school promotes intercultural understanding and respect. The curriculum includes in-depth study of Modern Hebrew. Admission is done by lottery, with emphasis given to East Brunswick residents. The school is managed by a board of trustees.
Piscataway Private Schools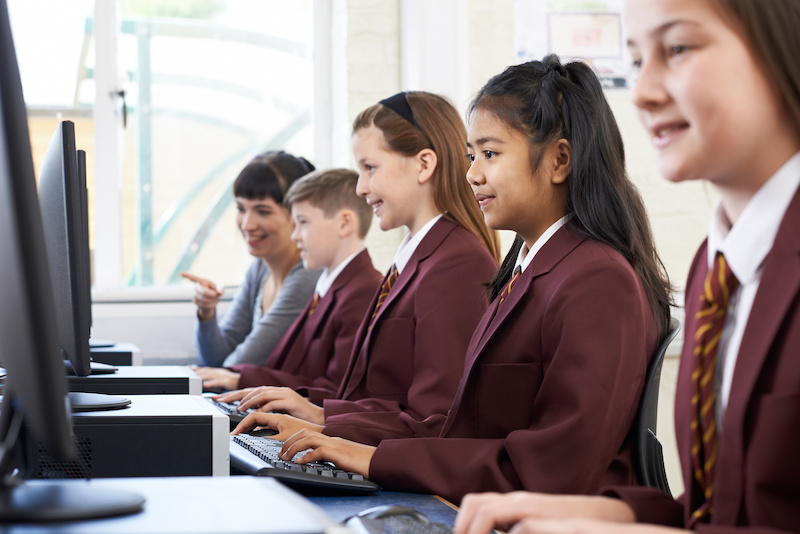 There are five private schools within Piscataway offering education from Pre-K through grade 8 and two offering private education from Pre-K through grade 12.
St. Frances Cabrini School provides Catholic education for Pre-K through 8th grade. The school has an enrollment of 222 students, with a student-teacher ratio of 16:1.
Our Lady of Fatima School offers coeducational learning for students in pre-K through grade 8. The school's enrollment is around 163 students, with a student-teacher ratio of 11:1.
An-noor Academy offers coeducational, private Islamic traditional schooling for students in grades Pre-K through 12. The school has a total enrollment of 197 students and a student-teacher ratio of 7:1.
Yeshiva Shaarei Tzion Girls School and Yeshiva Shaarei Tzion Boys School are private Jewish traditional schools for students in grades Pre-K through 8. The girls school has an enrollment of 288 students and a student-teacher ratio of 6:1. The boys school has an enrollment of 156 students and a student-teacher ratio of 6:1.
Timothy Christian School provides a coeducational learning experience for grades K through 12. Its enrollment is 477 students, with a student-teacher ratio of 10:1.
Lake Nelson Adventist Academy is a private coeducational Adventist school for students in grades Pre-K through 8. Total enrollment is 136 students, with a student-teacher ratio of 15:1.
Colleges and Universities Near Piscataway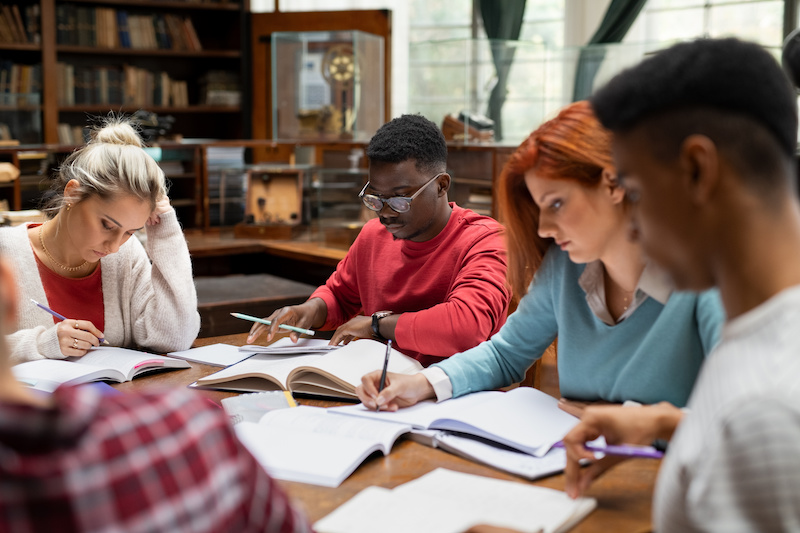 There are five post-secondary schools located within a 10-mile radius of Piscataway Township, making for an easy driving distance.
Rutgers University's New Brunswick campus is a public four-year university. The university's Busch sub-campus, one of five sub-campuses, is located entirely within Piscataway Township. The Busch Campus houses primarily departments and facilities related to natural sciences.
Rutgers has a 60% acceptance rate and a total student population of 50,254 across all campuses. The school offers over 150 undergraduate majors and more than 400 graduate programs. New Jersey resident tuition is about $11,886. Popular fields of study at Rutgers are social sciences, communication, psychology, and biology.
DeVry University New Jersey is a small, private four-year college offering undergraduate programs. The student population is 1,021 full-time and 1,205 part-time enrollment. The school has a 78% acceptance rate, and tuition is about $15,835. The most popular fields of study are business and computer and information sciences.
Middlesex County College, located in Edison, is about 4 miles from Piscataway Township. As a community college, Middlesex County College allows any high school graduate or GED-holding student to be admitted. Students may choose from among 74 associate degree programs and 16 certificate programs. The college has an enrollment of about 11,397, including part-time and full-time students. In-state tuition is $5,376.
Other nearby schools within 10 miles of Piscataway Township include Rabbi Joseph School and Somerset Christian College, both private, four-year colleges.
Educational Opportunities for Students in Piscataway
Piscataway Township offers a number of educational opportunities for those considering a relocation to the area, whether that means a rental for university or a single-family home near a school of choice. Public school choices for grades K through 12 include traditional public school as well as nearby charter school options. Students can also opt for private education, several of them religious-based.
There are also numerous post-secondary education options, including Rutgers University, located partially within Piscataway Township. In addition to traditional four-year universities, residents have access to a number of two-year and certificate programs geared toward career-readiness.