Want to buy or sell a home in Sayreville? Call The Dekanski Home Selling Team, your neighborhood Sayreville real estate agents at (888) 405-2880, local agents are ready to help with the Sayreville housing market.
Sayreville Real Estate Market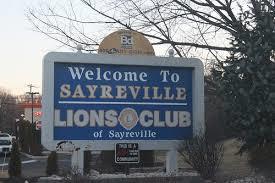 Sayreville is a medium-sized coastal community located in Middlesex County, New Jersey. It has a population of 44,412 people and contains 10 distinct neighborhoods, including Sayre Woods, Parlin, Morgan Heights, and Gillespie. Sayreville is the 34th largest community in New Jersey, and the average housing price within community is $320,726.
Sayreville borders Raritan Bay to the east, along with Old Bridge Township to the south. The community is a 30-minute drive from Staten Island.
Sayreville Home Prices
Home prices in Sayreville typically range from either $205,000 to $511,000. 75% of the homes in Sayreville are single-family, with another 17% being town homes and 5% as small apartment buildings. Nearly 75% of the homes in Sayreville have 3 to 4 bedrooms, with 24% containing 0-2 bedrooms.
Most of the housing in Sayreville, New Jersey was built between 1969 and 1999—in fact, nearly 90% of the homes were constructed in this era. Roughly 9% of the homes were built between before 1939, and around 1% of the homes are considered new.
Homes within the median price range in Sayreville typically have 3-4 bedrooms and 2-3 baths. Most of the homes in this price range are well maintained with relatively new updates.
Sayreville Community Resources
Sayreville Utility Information
Water & Sewer: 732-390-7060
Electricity: 1-800-436-7734
Gas: 1-800-242-5830
Internet, Phone & Cable Television: 1-800-934-6489
Waste Collection: 732-390-7042
Sayreville City & Public Services
Administrative Offices: 732-390-7071
Animal Control: 732-727-4444
City Hall: 732-390-7021
Codes Administration: 732-390-7004
Economic and Community Development: 732-745-4379 (county)
Emergency Management Office: 732-721-4476
Finance Department: 732-390-7035
Fire Department: 732-727-5073
Mayor's Office: 732-390-7007
Police Department: 911 or Phone: 732-525-5404
Parks and Recreation: 732-390-2918
Library: 732-727-0212
Sayreville School District Information
Sayreville Public School District: 732-525-5240
Sayreville Public School District serves the area, and includes 7 total schools, including Sayreville Middle School, Sayreville War Memorial High School, and Woodrow Wilson Elementary School.
Sayreville Real Estate Agents
If you're buying or selling a home in Sayreville, let our team of Sayreville real estate agents guide you through buying or selling your Sayreville property today. As local Sayreville real estate agents and experts, we have exclusive insider knowledge of Sayreville market dynamics. Let us help you today!
To learn more about agent representation while buying or selling your Sayreville home, The Dekanski Home Selling Team. Check out our comparative market analysis page to receive a free home value analysis in Sayreville. We'll get to work for you today!
Search Homes For Sale in Sayreville NJ
Back to all Middlesex County Real Estate