Buy and sell homes in Shrewsbury Township by seeking out The Dekanski Home Selling Team! Our community of New Jersey real estate agents are ready to guide you through the Shrewsbury Township housing market. Call us at (800) 691-0485!
Shrewsbury Township Real Estate Market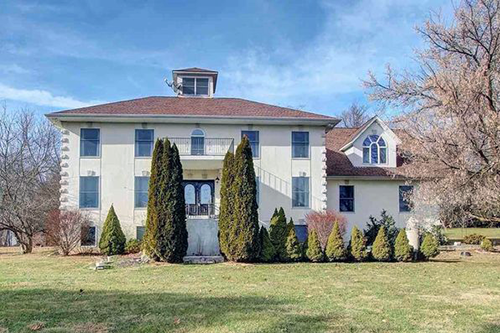 Shrewsbury Township is a small township located in Monmouth County, New Jersey. It has a population of 4,125 and covers approximately 0.1 square miles. Shrewsbury Township was incorporated in 1798, and the real estate in Shrewsbury Township was mostly built in 1940-1969, and was named after Shrewsbury, England. The median home value in Shrewsbury Township is $492,393. Tinton Falls School District serves the area, and has 1,500 students enrolled.
Shrewsbury Township Home Prices
Roughly 67% of homes in Shrewsbury Township are single-family homes. Another 17% of available housing is made up from townhomes, and an additional 13% of housing is in small apartment buildings and apartment complexes. Home prices in Shrewsbury Township start around $200,000 — the median home price is $492,393. Most of the housing in Shrewsbury Township, New Jersey was built between 1940-1969 — in fact, 50% of the homes were constructed in this era. Roughly 25% of the homes were built between 1970-1999, and 13% of the homes were built before 1939. The majority of homes in the area have 3-4 bedrooms (61%), and 32% of homes have 0-1 bedrooms or more. Homes within the median price range in Shrewsbury Township are mostly single-family homes with 3-4 bedrooms. These homes may or may not contain modern updates. However, if you want to add your own personal touch to a home in Shrewsbury Township, the Dekanski Selling Team can help you find your hidden gem.
Shrewsbury Township Utility Information
Water & Sewer: (908) 433-8061
Electricity: (800) 662-3115
Gas: 1-800-221-0051
Internet, Phone & Cable Television: 1-800-934-6489
Waste Collection: (908) 433-8061
Animal Control: (732) 530-2770
Shrewsbury Township City & Public Services
Administrative Offices: 732-542-0572
City Hall: 732-542-0572
Codes Administration: 732-542-0572
Economic and Community Development: 732-431-7470(county)
Emergency Management Office: (732) 542-0572
Finance Department: (732) 842-7039
Mayor's Office: (732) 977-4864
Police Department: 911 or Phone: (732) 578-0492
Parks and Recreation: 732-542-0572
Library: 1 (866) 941-8188
Shrewsbury Township School Information
Tinton Falls Public School District: 732-460-2400
Shrewsbury Township Real Estate Agents
Looking to purchase a home in Shrewsbury Township? Allow our New Jersey real estate professionals to help you navigate the purchase of or expertly negotiate the sale of your Shrewsbury Township house. As local real estate agents, we're well-versed on the unique dynamics of the Shrewsbury Township real estate market.
Contact The Dekanski Home Selling Team to learn more about buyer and seller representation for Shrewsbury Township properties. Selling your Shrewsbury Township residence? Visit our comparative market analysis page to receive a free home evaluation within minutes.
Search Homes For Sale in Shrewsbury Township NJ
Back to Monmouth County Real Estate