Upper Freehold Homes & Real Estate
Welcome to your local Upper Freehold homes for sale & Monmouth County real estate resource. Upper Freehold Township dates back to 1731 when it was formed from portions of Freehold Township. It was formally incorporated as a township in 1798. Over the years, portions of the township have been taken to form Millstone Township, Jackson Township, and Allentown Township. For additional information on properties for sale in Upper Freehold, NJ or to schedule a private tour, contact your local real estate experts today! Read more about Upper Freehold real estate.
Homes For Sale in Upper Freehold NJ
Upper Freehold Real Estate Statistics
September 22, 2023
$1,200,000
Med. List Price
Upper Freehold Property Types
Buy and sell homes in Upper Freehold by seeking out The Dekanski Home Selling Team! Our community of New Jersey real estate agents are ready to guide you through the Upper Freehold housing market. Call us at (800) 691-0485!
Upper Freehold Real Estate Market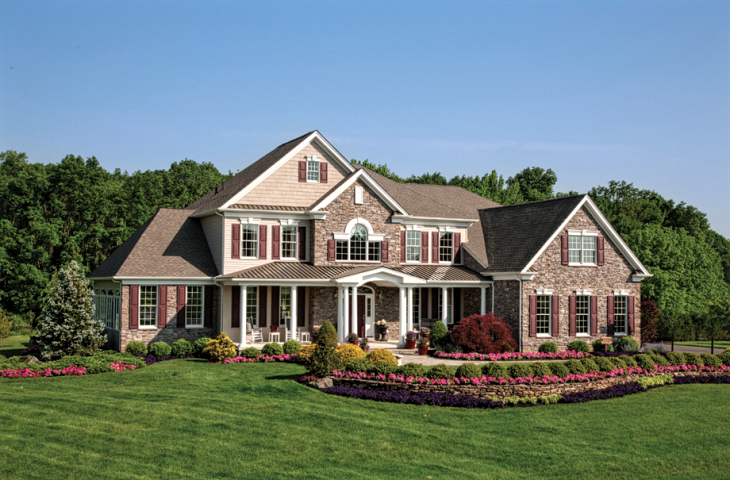 Upper Freehold has a population of 4,282 people and covers a total area of 47 square miles. The township borders Allentown, Millstone, and Roosevelt in Monmouth County. Farming and agricultural uses have been primary uses of land in the area. The town is home of the Assunpink Wildlife Preservation. The township is a beautiful place to live, especially for families looking for peace and tranquility. The town is full of history and enjoys an all-American ambiance. It is conveniently located close to New York City. When you enter the township, you get a strong sense of community and people are proud to call Upper Freehold their home. The town is big, clean, and people-friendly. It offers plenty of parking and there are plenty of things to do, from shopping and just enjoying the town and all it has to offer. There are many farms in the area, selling fresh produce so it's ideal for those who enjoy fresh foods and supporting local growers. Students in public schools from kindergarten to 12th grade attend the Upper Freehold Regional School District that serves student from Allentown Borough and Upper Freehold Township. And you'll be happy to know that the Upper Freehold Regional School District is ranked very well.
Upper Freehold Home Prices
The median home price in Upper Freehold is $328,000, which is great for this safe and historic township that is so close to New York City. The town has many parks and recreational facilities, such as the Horse Park of New York City that provides many things to do. There are also the Monmouth County parks that include Clayton Park, a passive recreation area with woodlands and hiking trails. Then, there is the Historic Walnford that includes a restored Georgian style house, a working mill, a carriage house, and a cow barn. There are a variety of housing styles in Upper Freehold, some older style homes and brand new ones. Upper Freehold is a gem, because it's nice to be able to walk downtown to the library, bakery, and quaint shops. The town offers everything you need and more, with big shopping centers nearby. Working parents will appreciate the school programs offered for their children. It's a safe community that you'll definitely want to be a part of. Whatever your budget happens to be on your new home, you're likely to find a very suitable home in a safe location in Upper Freehold.
Upper Freehold Utility Information
Water & Sewer: 609-758-7715 ext. 227
Electricity: 732-462-2424
Natural Gas: 800-272-1000
Phone Landline service: 732-780-4868
Internet, Phone & Cable Television: 732-780-4868
Garbage Services: 609-758-7715 ext. 227
Upper Freehold City & Public Services
Administrative Offices: 609-758-7738
Animal Control: 609-758-7738 ext. 224
Business Licenses: 609-758-7738 ext. 219
City Hall: 609-758-7738
Economic and Community Development: 609-758-7738 ext. 222
Emergency Management Office: 609-758-7738 ext. 220
Finance Department: 609-758-7738 ext. 211
Fire Department: 911 or 732-577-8560
Parks and Recreation: 609-758-7738 ext. 212
Police Department: 911 or Phone: 732-462-1233
Library: 732-462-5135
Upper Freehold School Information
Upper Freehold School District: 732-462-8400
Upper Freehold Real Estate Agents
Looking to purchase a home in Upper Freehold? Allow our New Jersey real estate professionals to help you navigate the purchase of or expertly negotiate the sale of your Upper Freehold house. As local real estate agents, we're well-versed on the unique dynamics of the Upper Freehold real estate market.
Contact The Dekanski Home Selling Team to learn more about buyer and seller representation for Upper Freehold properties. Selling your Upper Freehold residence? Visit our comparative market analysis page to receive a free home evaluation within minutes.
Search Homes For Sale in Upper Freehold NJ
Back to Monmouth County Real Estate