Preparing to buy or sell a home in Woodbridge soon? Call The Dekanski Home Selling Team at (888) 405-2880. Our community of Woodbridge real estate agents are here to help guide you through the Woodbridge housing market near Woodbridge.
Woodbridge Real Estate Market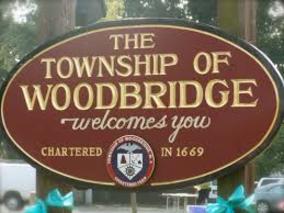 Woodbridge is a township located in Perth Amboy within Middlesex County, New Jersey. It has a population of 99,585 people and continues to increase in population. It's the oldest township in the state of New Jersey and the 6th most populous municipality.
Woodbridge borders South Plainfield to the west, along Arthur Kill to the east. The community is a 20-minute drive from Staten Island.
Woodbridge Home Prices
Roughly 49% of homes in Perth are single-family homes. Another 15% of the homes are small apartment buildings, and 28% of the homes in Woodbridge are apartment complexes. The majority of neighborhood home prices range from $205,000-$409,000—the median home value is $297,715.
Most of the housing in Woodbridge, New Jersey was built before 1939—in fact, nearly 45% of the homes were constructed in this era. Roughly 35% of the homes were built between 1940 and 1969, and only 1% of the homes were built between 2000 and present. The majority of homes in the area have 0-2 bedrooms (48%), and 41% of the homes have 3-4 bedrooms.
Homes within the median price range in Woodbridge are typically older homes that may or may not contain modern updates. However, if buyers want to add their own personal touch to an older home or unit in Woodbridge, there are plenty of housing opportunities to choose from.
Woodbridge Community Resources
Woodbridge Utility Information
Water & Sewer: 1-800-549-3802
Electricity: 1-800-436-7734
Gas: 1-800-221-0051
Internet, Phone & Cable Television: 1-800-934-6489
Waste Collection: 732-738-1311 x3600
Woodbridge City & Public Services
Administrative Offices: 732-634-4500 ext.6492
Animal Control: 732-855-0600, Ext. 5007
City Hall: 732-634-4500
Codes Administration: 732-602-6005
Emergency Management Office: 732-602-7361
Finance Department: 732-634-4500 ext.6008
Fire Department: 732-602-6050
Mayor's Office: 732-602-6015
Police Department: 911 or Phone: 732-634-7700
Parks and Recreation: 732-596-4048
Library: 732-634-4450
Woodbridge School District Information
Woodbridge School District: (732) 750-3200
Woodbridge Township Public School District serves the area, and includes 3 total schools, including Woodbridge High School and Woodbridge Middle School.
Woodbridge Real Estate Agents
Thinking of buying or selling a home in Woodbridge? Let our local Woodbridge real estate agents help guide you through the purchase of your next property or expertly negotiate the sale of your current Woodbridge home. As local Woodbridge real estate agents, we're experts on the market dynamics unique to the Woodbridge real estate market. We'll get to work for you today!
The Dekanski Home Selling Team to learn more about buyer or seller representation. Planning to sell your Woodbridge home? Contact us to learn more about the possible resale value of your Woodbridge property!
Search Homes For Sale in Woodbridge NJ
Back to all Middlesex County Real Estate